8684 Views
While there are many lovely neighborhoods in Rome (the artsy Monti, quaint Trastevere, the rustic, working class Testaccio), I've never once wished to live anywhere but my current home of Prati.
Perhaps it's because of my close proximity to two metro stops, making transportation a breeze. Pope Francis as a neighbor is also pretty cool (within five minutes I was at St. Peter's when he was announced as the new pontiff), and the breathtaking, nighttime walk down Via della Conciliazione remains one of my favorite sights in the eternal city. But as someone who gets as excited about food as Romans get about football, I'd be lying if I didn't admit that one of the biggest reasons I love living in Prati is for it's fabulous food scene. Below, some of my favorite places ranging from the perfect panino to the most divine suppli you've ever tasted. As always, buon appetito and happy eating!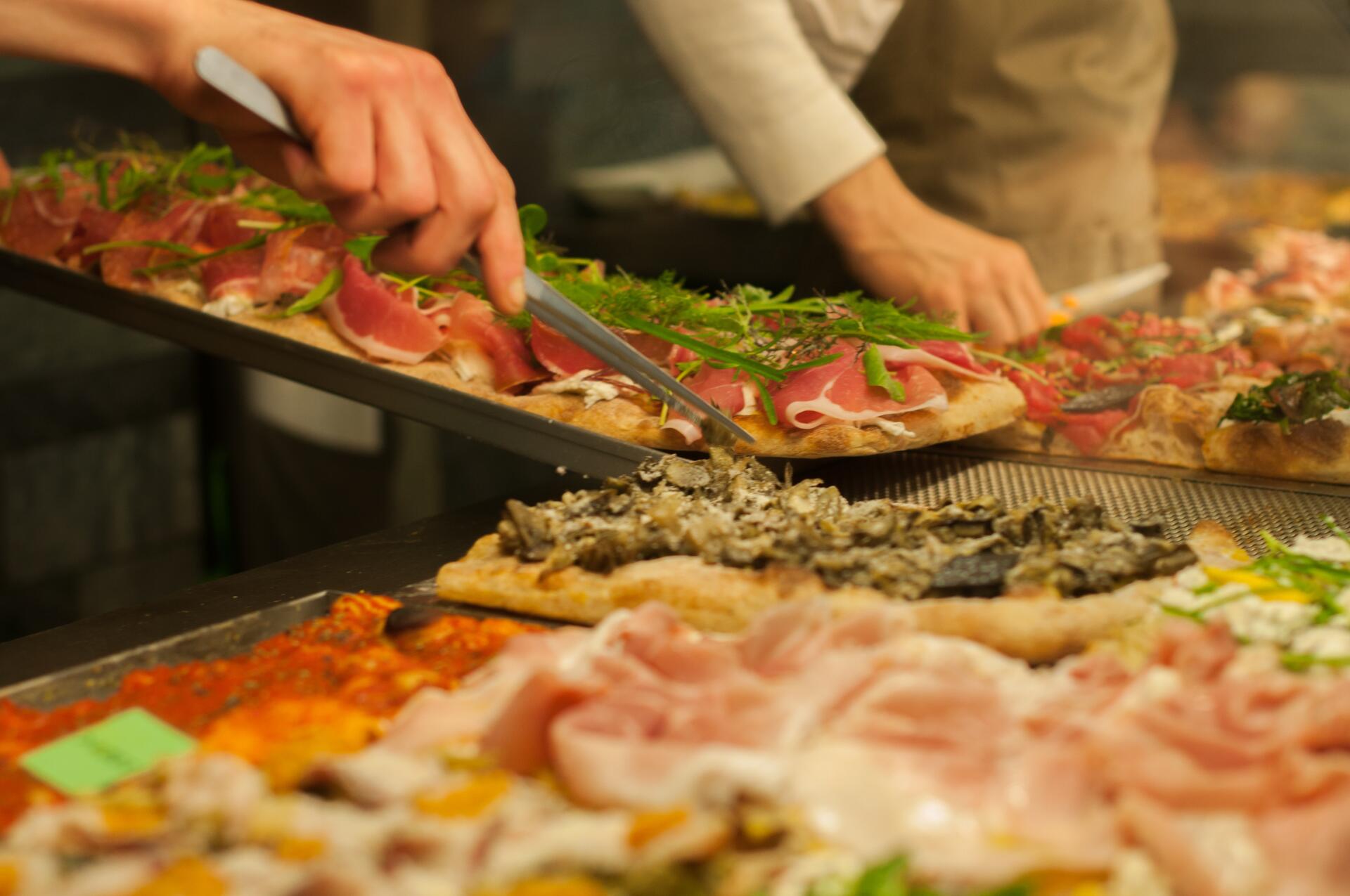 Dining Guide to the Rome Neighbourhood of Prati
Cannoleria Siciliana
My daily breakfast spot, the Cannoleria bakes all of its pastries on sight and offers an eclectic selection of goodies. Order your cornetto semplice (plain) or ask for it to be filled to order with nutella, almond, hazelnut, or pistachio cream. The ungherese, a pretzel shaped flaky pastry is my go to choice, and their cannoli can be ordered full size or mini, giving me a guilt free sugar fix.
Cannoleria Siciliana
Via Cipro 79
Tel 063974680
Open every day 6:30 am – 11:00 pm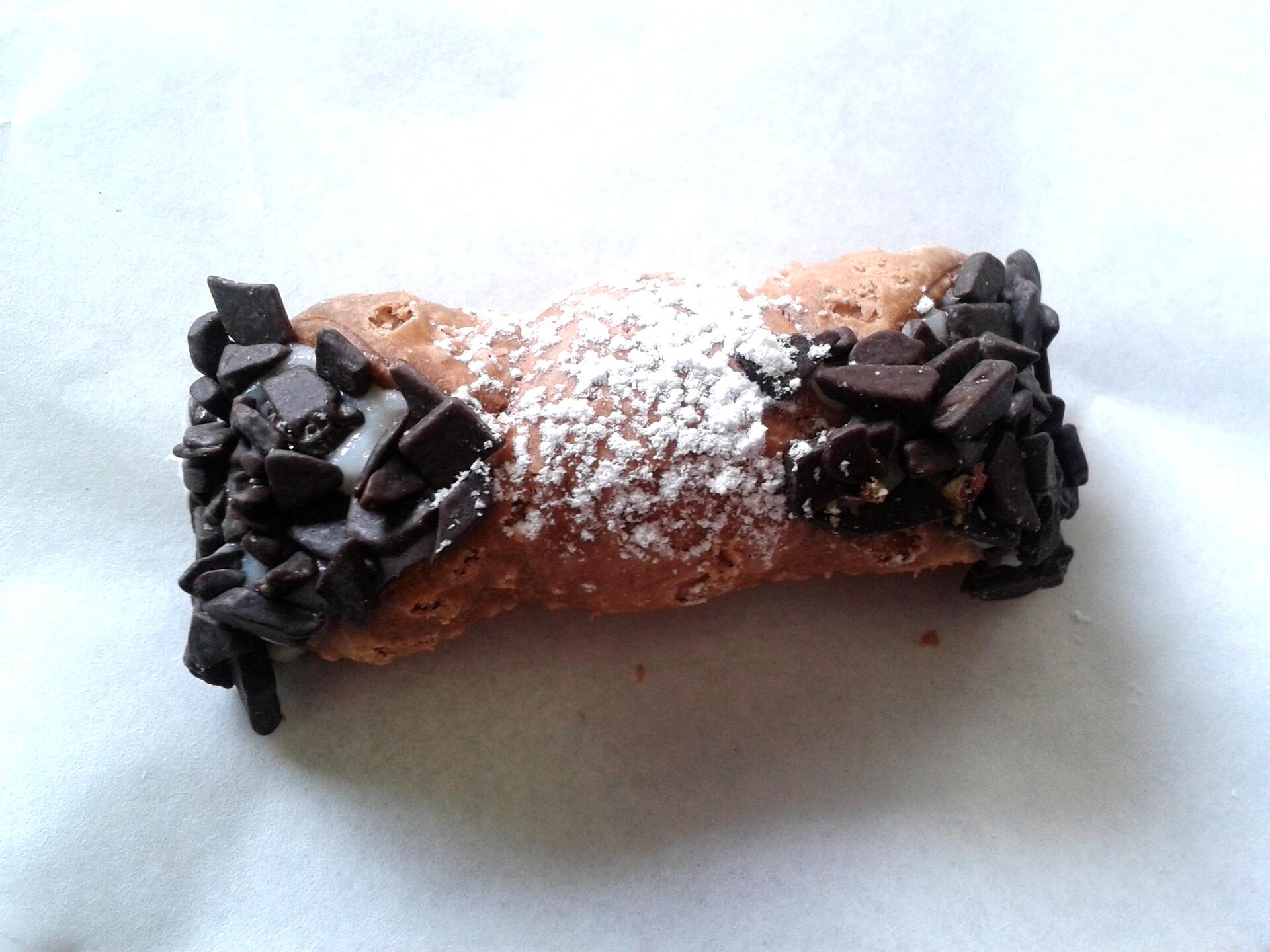 Jolly
Specializing in Sardinian cuisine, Jolly is known for its perfectly prepared seafood. Their tuna steak drizzled with balsamic and grouper ravioli (look for ravioli di cernia on the menu) are sublime – in fact, I always bring visiting family and friends here just to have them sample those dishes. Make sure to try their in house made mirto, an after dinner digestif!
Jolly
Via Marcantonio Bragadin 56
Tel 0639733727
Pizzarium
Opened by famed Italian baker Gabriele Bonci, Pizzarium is the upscale take on pizza by the slice. Their crust is made with all organic ingredients, and unusual toppings like the spicy Sicilian 'nduja and rabbit pate' are commonly used. They do, however, offer classics like the margherita for those who are loyal to tradition.
Pizzarium
Via della Meloria 43
Tel 0639745416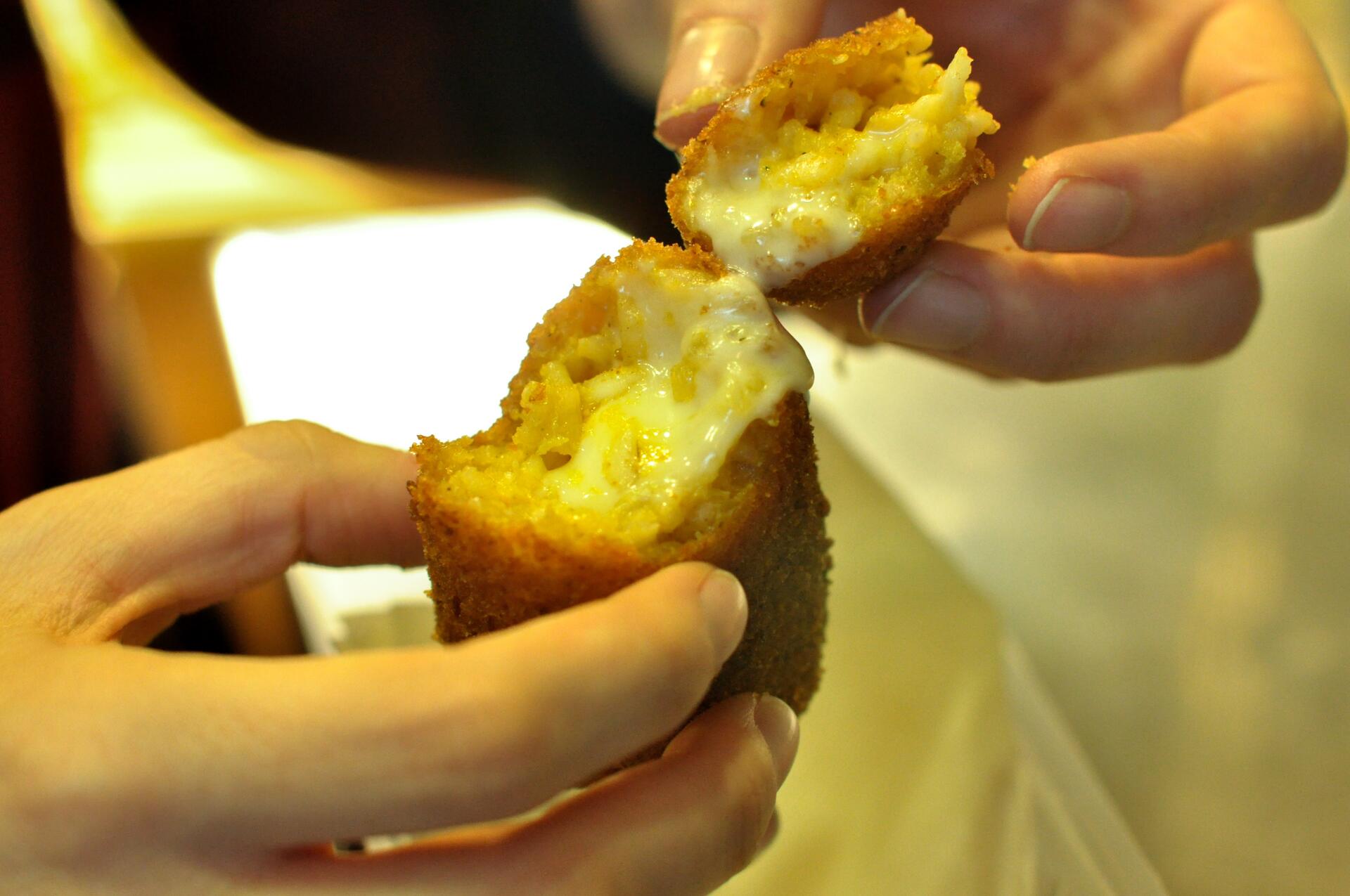 Duecento Gradi
This hip paninoteca offers over sixty different sandwich combinations, and claims the secret to its success lies in their bread which is baked at exactly 200 degrees (hence the restaurant's moniker).  My go to sandwich is the Risorgimento: salami, sundried tomatoes, arugula, olive pate, smoked scamorza and 200's signature sauce…perfection.  Hands down the best sandwich you will ever have.
Duecento Gradi
Piazza del Risorgimento 3
Tel 0639754239
Mon – Thurs 11:00 am – 2:00 am
Fri – Sat 11:00 am – 4:00 am, Sun 7:00 am – 2:00 am
Sorpasso
Cool but not pretentious with a shabby chic feel, this place is open from early morning through late which means it's not only the perfect place for brunch, lunch or dinner but for an afternoon snack, aperitivo or after dinner drink. Their taglieri (translates literally to a chopping board) of cheeses and salumi are delicious and be sure to ask the waiter to match it with a great local wine.
Sorpasso
Via Properzio 31-33
Tel 06 8902 4554
Mon – Fri 7:30am – 1am
Sat 9:00am – 1am Saturday
 ******************************
Discover the very best of Prati on our Vatican Food and Drink Tour
 ******************************
L'Arcangelo
Although a bit pricier than your average Roman restaurant, L'Arcangelo's innovative menu (their savory pecorino flan with candied orange peel is an example) and wonderful service make for an elegant evening. Don't miss their renowned suppli – truly the perfect bite!
L'Arcangelo
Via Giuseppe Gioacchino Belli 59
Tel 063210992
Open 1:00 – 2:30 pm, 8:00 pm – 11:00 pm. Closed Sunday.
Da Ciociaro
Located a short walk from the Vatican, Da Ciociaro is a great lunch or dinner spot after a day of sightseeing. Offering hearty Roman fare, they're known for their impressive bucatini all'amatriciana which is scooped from a hollowed wheel of pecorino cheese onto your plate.
Da Ciociaro
Via Barletta 21
Tel  063729204
Open 12:30 am – 3:00 pm, 6:00 pm – 11:00 pm. Closed Tuesday.
Romeo
Opened only last year, Romeo has already been written up in the New York Times and has become a critics' darling. In the morning the restaurant serves as a bakery and in the evening transforms into a hip and modern dining room. Romeo's bold dishes (ever had pappardelle pasta with quail ragu', blueberries, and rosemary garnish?) make for a memorable dining experience.
Romeo
Via Silla 26/a
Tel 0632110120
Open everyday 9:00 am – midnight