4777 Views
Does ordering wine in a restaurant strike fear into your heart? Do enormous wine lists bring you out in a cold sweat? Do you look at the sommelier with a mixture of anxiety and admiration? Fret no longer! Our very own Master Sommelier, Marco Lori, is here to give you 10 simple, straightforward tips to ordering Italian wine like a pro. So next time you're in an Italian restaurant, you can hold your head high and enjoy some of the best wines in the world…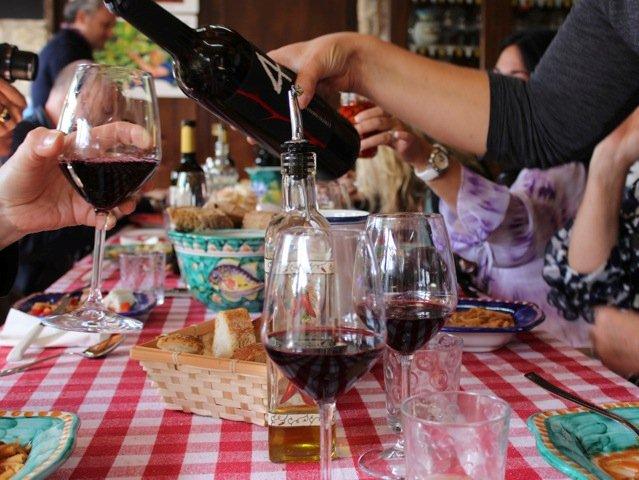 1. Don't be nervous. Take a deep breath, call the sommelier and ask for the wine list. It's your right.
2. Even if the sommelier is trying to recommend the most expensive wine from their cellar, look straight into their eyes and say politely: "Thank you, let me take a look first."
3. This is the tricky part: ask your dining companions if they prefer white or red and what are they ordering.
4. 95% of the time those answers will not be helpful even if you are Robert Parker, so follow the most simple and easy rules:
5. Start with a sparkling wine. Prosecco is perfect. It is a fresh and aromatic wine, and it goes well with many apertizers.
6. After a sparkling wine, order a light white wine that is not aged in a oak: Frascati, Vermentino or Pinot Grigio for light plates of pasta with a white sauce or fish. More structured and aged wines: Fiano, Verdicchio or Chardonnay for elaborate dishes, and white meat with spices.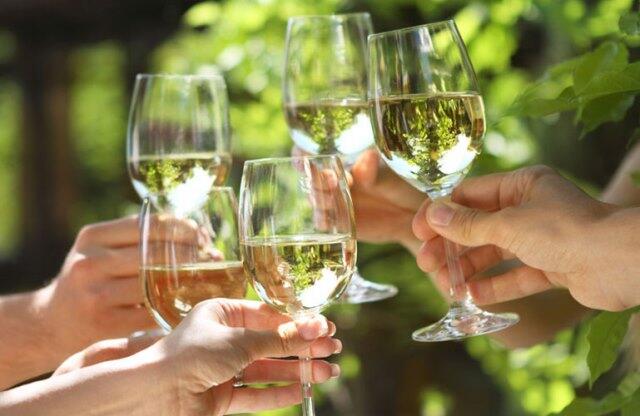 7. Next move to a red. Red wines for pasta with a red sauce or red meat. First order a young wine with a mild structure such as Bardolino, Lambrusco or Lagrein. If the meat dishes are more gamey, like wild boar or game, choose an aged and full-bodied red wine: Barolo, Brunello or Amarone.
8. With dessert, only order sweet wines – pairing sweet with sweet. The sweetness is something that delights the palate and the mind. Try a Moscato d'Asti, Vin Santo or Passito di Pantelleria.
9. After the sommelier pours the wine, he or she will wait for your judgement. First take a look at your wine; then put your nose inside the glass, sniffing deeply. Next, take a sip. If it is to your liking, give the sommelier a nod and enjoy.
10. You can also avoid all of this if the restaurant provides wines by the glass. This is an inviting choice for discovering new wines, without committing to a bottle. No stress about choosing, and a chance to sample a variety of labels that will increase your wine knowledge.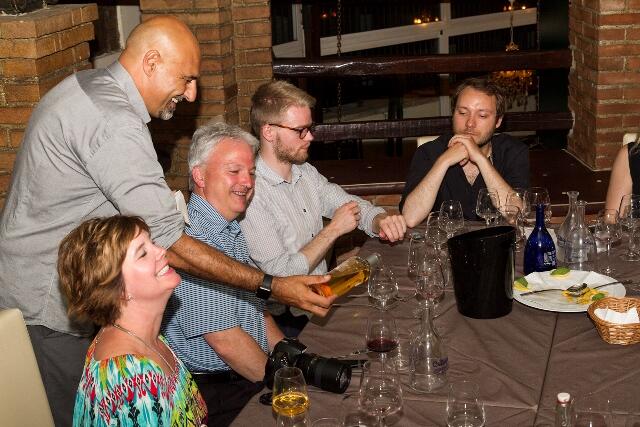 Curious to learn more about Italian wines, which pairs well with what kind of food, and how to order them like a pro? Then come and enjoy Eating Italy's very own Italian Wine & Food Pairing Class! You'll get to savor 6 Italian wines paired with 6 different courses over a leisurely and educational dinner – led by our Master Sommelier in a traditional Roman trattoria.