3561 Views
Summer is almost over and it's time for winemakers to harvest their grapes across Europe. What better way to celebrate the vintage than by visiting these beautiful wine regions? From the rolling hills of Piedmont to the whitewashed villages of the Aegean islands, there are so many places where you can relax over a glass of red or a flute of sparkling white. Here are some of our recommendations on where you should go.
1. Aegean Islands, Greece
Although the Aegean Islands generally aren't seen as wine destinations, they have more than just pristine blue coastlines to offer visitors. Home to one of the world's oldest wine-making traditions, grapevines grace their terraced and often mountainous slopes. Notable wines include the white Assyrtiko from Santorini, Cretan red Mantilari, and the sweet Muscats of Samos and Rhodes.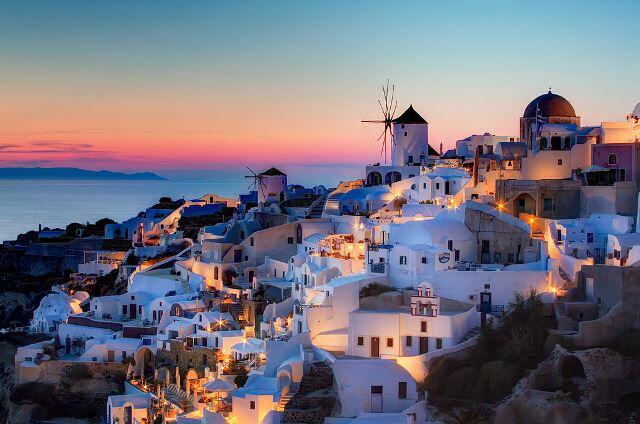 Three things to do when you get there
Visit Samos' wine museum in Malagari to learn more about traditional wine making on the island.
The cliff-side towns of Oia and Fira are perfect for views of Santorini's caldera and for taking photos of the island's blue domes and roofs.
In Crete, try tsikoudia, a local pomace brandy distilled from grapes during the harvest. Generally served as a welcome drink in Cretan tavernas and coffee houses, locals often pair a shot with meze, olives or barley rusks.
2. Douro Valley, Portugal
Centred on the Douro River in northern Portugal, this region has been producing wine since the Roman occupation of the Iberian peninsula. Isolated from the Atlantic coast by a mountain range, this stunning valley is covered with immaculate, terraced slopes. In the past, the area was known for fortified wine. Its reputation for quality red table wines, however, is growing.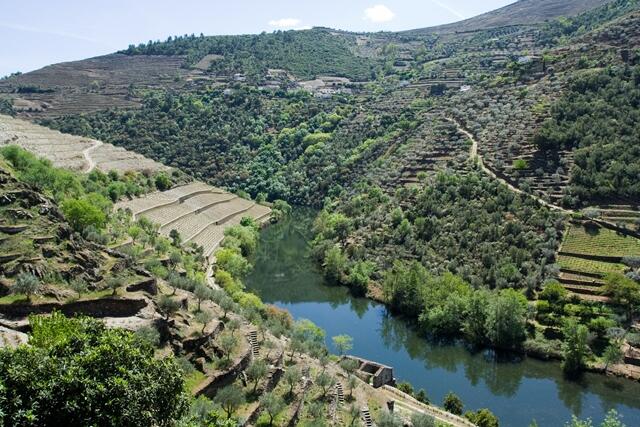 Three things to do when you get there
Enjoy a chilled white port lengthened with tonic, a popular Portuguese aperitif before dinner.
Home to the 5th century Santa Marinha temple, the village of Provesende hosts many festivities during the harvest in September and October.
Go for a morning walk in the UNESCO-listed historic center of Porto with its magnificent old Stock Exchange building and Rua das Flores' rows of beautiful little old shops.
3. Lazio, Italy
When we think of the Ancient Romans, we often picture them dressed in togas drinking seemingly never-ending goblets of wine. Viticulture continues to be practiced in Lazio, the central Italian region surrounding Rome. With its volcanic soils and cool microclimate, it's the ideal environment for the production of whites, such as Frascati, Est! Est!! Est!!! and Castelli Romani. The red wine Cesanese is also produced here.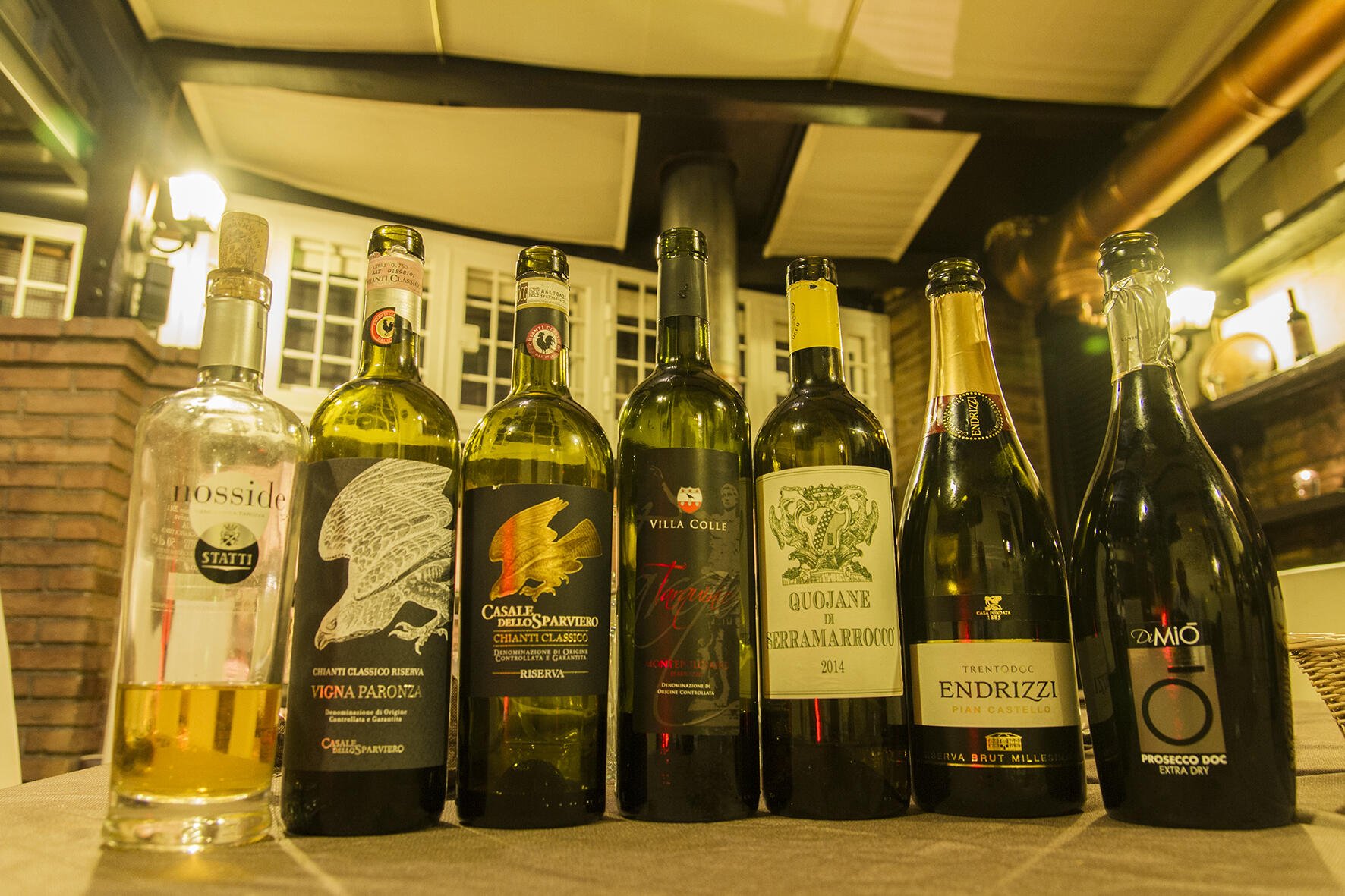 Three things to do when you get there
Have a maritozzo, a typical local pastry, with your morning cappuccino for breakfast.
Visit the Ciociaria area in the southeast of Lazio. Home to Cesanese wine, cheeses, salumi, truffles and mushrooms, it's one of Italy's best kept culinary secrets!
If you're serious about Italian wine, join Eating Italy for our new wine-tasting dinner led by our Italian Sommelier and Executive Wine Master guide.
4. Loire Valley, France
When you think of French wine, Bordeaux and Burgundy are most likely to spring to mind. However, the Loire Valley, best known for its magnificent castles, is also home to some fine white, red, rosé, sparkling and dessert wines. The lively cultural hubs of Nantes, Angers and Tours add to the region's charm.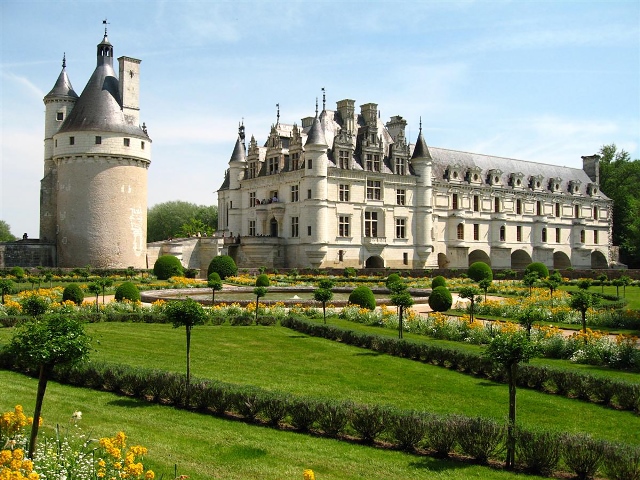 Three Things to Do When You Get There:
Go to Tours' daily market and buy some Sainte Maure de Touraine, a locally produced goat's cheese. This is best accompanied by a glass of a local red, such as Chinon or Bourgeuil!
The castle of Chenonceau, built in 1513, is particularly worth a visit for its characteristic bridge position on the Cher River and maze gardens.
The castle of Angers is home to the Apocalypse Tapestry, the biggest medieval tapestry in the world.
5. Moravia, Czech Republic
Although foreign visitors generally associate the Czech Republic with beer, the country – and, more specifically, the eastern region of Moravia – boasts a long tradition of wine-making. Grape vines were introduced to Moravia during the Roman occupation in the 2nd century AD. Throughout the region, the harvest is celebrated with festivals featuring local wines, traditional music, dancing and cuisine.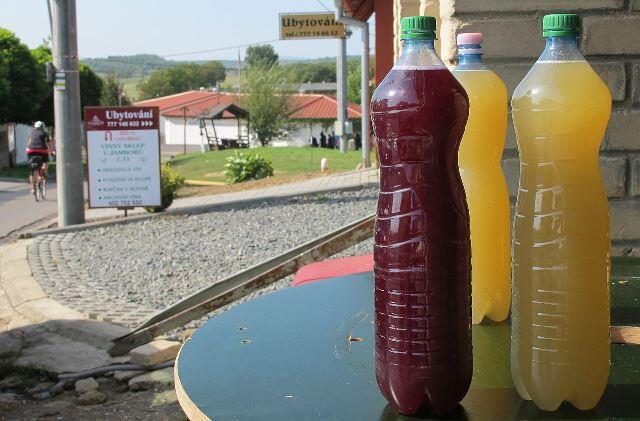 Three things to do when you get there
Try burčák, the first fermented or "young" wine that's separated from the crop as it's pressed. Our friends at Eating Prague suggest tasting this Czech national treasure at these locations in Prague.
The picturesque southern Moravian town of Znojmo is noted for its wine festival at harvest time.
Try znojemská okurka (gherkins flavored with paprika), a Moravian delicacy.
6. Mosel, Germany

You may be surprised to learn that Germany is actually Europe's 4th largest wine-producing country. Grapes have been grown and harvested in the green, steep-sloped valleys of the Moselle, Saar and Ruwer rivers for over 2,000 years. Home to Trier, Germany's oldest city, the Mosel region produces high-quality Riesling, Elbling and Muller-Thurgau wines.
Three things to do when you get there:
Visit the historic city of Trier for its Roman remains and medieval buildings.
The town of Bernkastel-Kues is home to wine harvest festivities in September.
Go for a hike and enjoy a picnic lunch surrounded by grapevines around the town of Cochem. There are several trails open to visitors.
7. Piedmont, Italy
From the noble Barolo and Barbaresco to the more approachable Dolcetto and Barbera, Piedmont wins wine lovers over with its fine reds. It also produces some notable white, sparkling and dessert wines. Prepare to be enchanted by the vine-covered hills, castles and picturesque hilltop towns of the world heritage listed Langhe-Roero and Monferrato areas of Piedmont.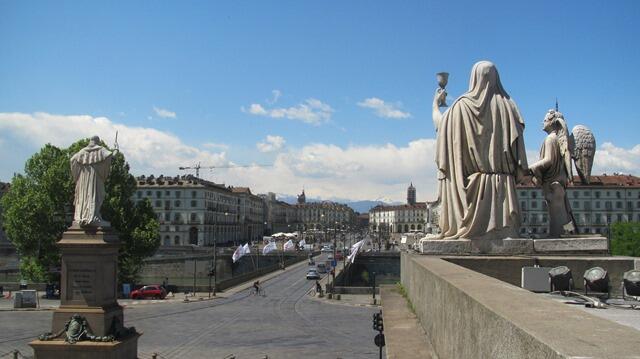 Three Things to Do When You Get There:
Visit the town of Alba and splurge on a plate of shaved white truffles and tajarin (fresh ribbon-like pasta) paired with an aged Barolo or Barbaresco.
Walk along the elegant, portico-lined streets and boulevards of the regional capital, Turin, and enjoy an aperitivo in one of the city's historic cafés.
Try some crema gianduia, the chocolate-hazelnut spread that inspired Ferrero's Nutella.
8. Rhône Valley, France

Viticulture really began in earnest in the Rhône Valley when the Popes moved to Avignon in the 13th century. The northern part of the valley is characterized by a continental climate and steep hillsides. The south, where the valley widens, is more Provençal in character and Mediterranean in climate. This enchanting region is famous for its production of prestigious reds such as Châteauneuf-du-Pape and dessert wines such as Les Beaumes de Venise.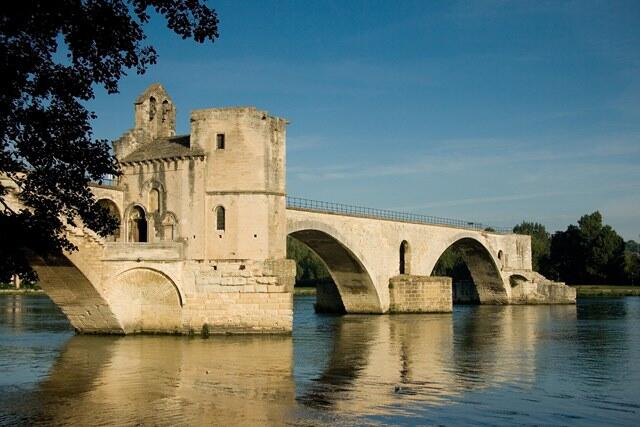 Three Things to Do When You Get There:
For a panoramic view of Avignon's iconic St-Bénézet bridge,  go to the public gardens (Le Jardin du Rocher des Doms), north of the papal palace.
Try some locally-produced Saint Marcellin goat's cheese, accompanied by a glass of Côtes du Rhône.
Visit the town of Orange with its well-preserved ancient Roman architecture, arch and theatre.
9. Tokaj, Hungary
The history of wine production dates back to Roman times in Hungary. Situated in the foothills of the Zemplén Mountains, the region of Tokaj is renowned for its production of the world's oldest botrytized wine*, tokaji. With its long warm autumns and mists from the Bodrog River, this microclimate creates the perfect conditions for noble rot.
*So-called "botrytized wine" is a sweet wine that's made with grapes that have been affected by the botrytis fungus (a friendly one) that are then picked and partially dried like raisins.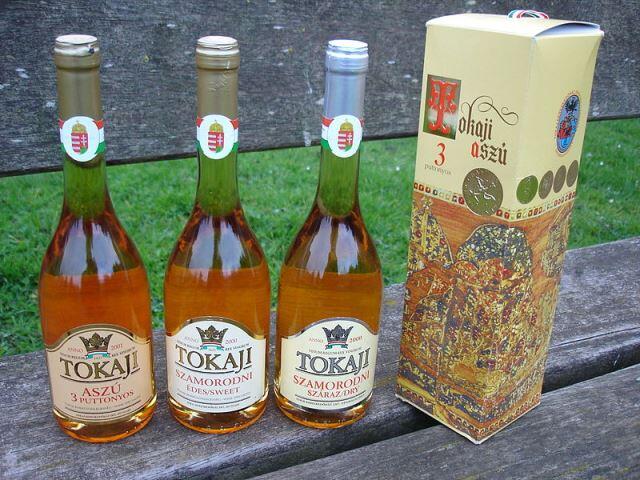 Three things to do when you get there:
Visit the Hungarian capital of Budapest and enjoy some local wines in a candlelit cave at Faust Wine Cellar, near Buda castle.
Built in 1897, Budapest's Nagycsarnok or Great Market Hall is the perfect place to try some Hungarian specialties such as lángos, deep-fried flatbreads topped with sour cream and cheese.
Have a picnic and a glass of white Furmint at Disznókő Winery, surrounded by vineyards, lush green hills and fruit trees.
10. Ebro Valley, Spain
Located in the northeast of the country, the Ebro Valley comprises several wine-producing areas such as La Rioja, Navarra, Cariñena, Calatayud and Somontano. This region at the foothills of the Pyrenees is best known for its production of Tempranillo reds in La Rioja and Navarra. Quality rosés and white wines are also produced here.
Three things to do when you get there:
Logroño's Calle del Laurel is known for its bars serving pinchos (tapas-like snacks typical of the Basque Country).
There are some beautiful examples of Moorish-influenced Mudéjar architecture in the Aragonese towns of Teruel and Calatayud.
The Somontano is home to over 60 prehistoric cave paintings in the River Vero Cultural Park.