4724 Views
Come visit some of our favorite places in Prague!
Perníčkův sen – Obchod s perníkem (Gingerbread store) in Prague, Czech Republic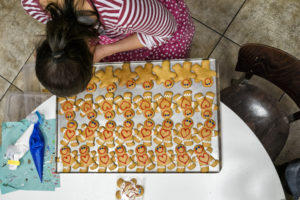 "It's thanks to our customers' smiles that we're able to revive Prague's ancient gingerbread tradition."
– Helena Nováková and Katerina Lipšerová
Run by two sisters-in-law, this bakery is single-handedly revising Prague's gingerbread tradition. Their authentic gingerbread is made with nothing more than honey, butter and nuts – of course with the familiar warm, peppery spices that make it so special. And if that wasn't enough, they also serve up some of the best poppy-seed kolache in town… it has to be tasted to be believed!.
To find Perníčkův sen:
Phone: +420 607 77 33 50
Address: Haštalská 21, Prague 1