8355 Views
"Thursday is the new Friday" – that's what they've been saying for some time now, although a fuzzy head on that last weekday at work has more than often caused me to disagree with this statement. What's clear, though, is that Thursdays are certainly a great night for going out in London, even if you sometimes need to suffer through a difficult Friday as a result of too much mid-week fun. If you're one of those people who likes to start the weekend a day early, then read on; here are some of the best things to do in London on a Thursday evening…
Dirty Martini Summer Club
Dirty Martini operate at 7 locations in London and their casual cocktail bar set-up and great relaxed atmosphere make the bars one of the most popular chains in the city. Starting just this year, the brand new Summer Club, which is open every Thursday night, offers a new range of delicious cocktails at £6 for the entire night as well as a happy hour that runs all the way until 10pm. Unless of course you're in Clapham, where it runs all night! Furthermore, if you book up and register before heading to one of the bars, you'll get a free martini when you arrive. We would recommend reserving a table if there are a few of you going, as all of the bars get busy with after-work revelers enjoying an early start to their weekends.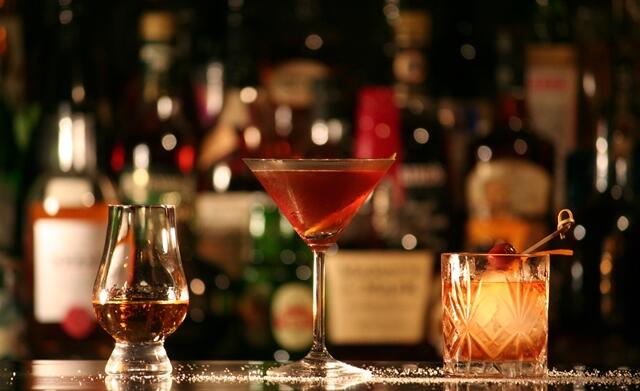 Various locations across London
+44 (0)207 632 2080
dirtymartini.uk.com
Opening hours vary depending on location
Twilight Soho Food Tour
Come on, you didn't think we'd miss this out did you? The Soho food tour from Eating London is a perfect way to spend a Thursday evening in the capital. The tours start straight after work (ok, a little earlier, at 4.30 pm), and run for 3.5 hours taking in different food and drink spots as well as soaking up the incredible culture and history of the area. While on the tour you'll get to try some classic English favorites as well as food and drink that have been influenced by the many cultures of Soho, including Gin & Tonic, proper pies and craft beer, creative tacos and margaritas, and a chocolate dessert to die for. Please do note that unlike our East End Food Tour, this tour is for over 18s only.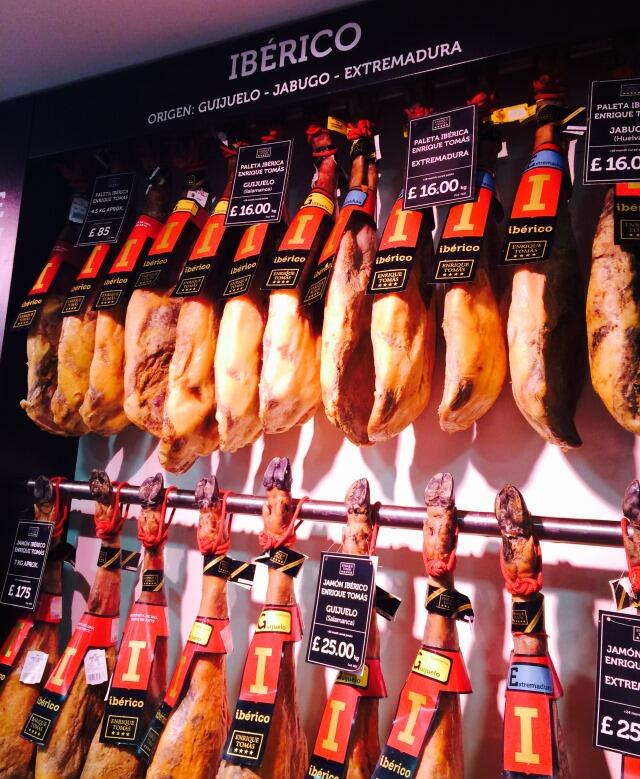 Tour starting point is in Soho
+44 (0)20 3289 6327
eatinglondontours.co.uk/twilight-soho-food-tour
Tours run Tue – Fri at 4 and 4.30 pm
Camden Lock Summer Night Market
Camden is one of the most famous of London's many, many markets, dating back to the start of the 20th century and growing in popularity ever since. It's on a Thursday night, though, that Camden market really becomes something unique, especially for food lovers. Running all through the summer, the cobbled spaces and streets of Camden Lock are transformed into a full-on nighttime food market with stalls selling delicious dishes from all around the world that can be enjoyed on the spot or bought as ingredients for cooking at home. As well as all of the delicious snacks, meals and drinks, there are also DJs spinning tunes to keep you entertained and get you in the party mood while you fill up and enjoy the long London summer evenings.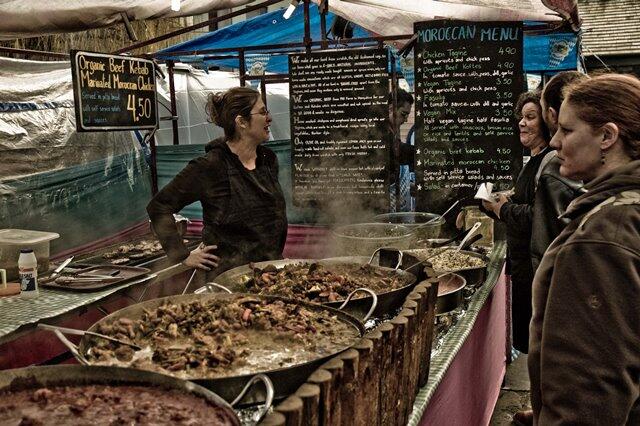 Camden Market, 56-56 Camden Lock Place, London NW1 8AF
+44 (0)20 3763 9999
camdenlockmarket.com
Open: daily 10 am – 6 pm, later on Thursday nights in summer
Late-Night Shopping
Ok, so this may not fit in with the idea that a good Thursday night leads to a bad Friday morning, but few can deny that London is one of the best shopping cities in the world. And Thursday is the day when those big stores stay open a few extra hours to allow some post-work, and post-dinner, shopping. Most of the main shops on Oxford Street, as well as others such as Harrods and Hamley's, are open for business right through until 10 pm. Shopping may not be everyone's idea of a good night in London, but for those that love to hit the stores, Thursday is the evening for you. You can even duck into one of the many great London pubs for a cold beer to break up the evening!
First Thursdays
Happening on the first Thursday of every month, over 150 art galleries and creative spaces across East London get together to hold a special late opening evening. They preview new exhibitions, as well as putting on launches, talks, workshops, classes and much more – all for free! You can have a look in advance on the Whitechapel Gallery's website to see what's coming up on the next First Thursday. With so many spaces to visit and talks to catch, you definitely want to plan your evening in advance.
Various art galleries in East London
whitechapelgallery.org/first-thursdays
Soho Pubs – a personal favorite
Ok, so this is a bit of a cheat and a bonus thing to do in London, as it's not specific to Thursdays and there is nothing really special about it as an event… But coming from someone who has spent the best part of 25 years in the city, one of my favorite things to do on a Thursday night is just to explore a few of the pubs in and around Soho. Thursday is the main deadline day for many weekly magazines and print publications, and Soho is where a lot of them are based, meaning that the atmosphere when people get out of work and into the pub is simply fantastic. My personal favorite pub to visit is The White Horse, just off Carnaby Street; get there for around 5 pm to grab a table or later on just to join other people enjoying a drink and a bite to eat standing on the street or inside at the bar.
16 Newburgh Street, London W1F 7RY
+44 (0)20 7494 9748
nicholsonpubs.co.uk/restaurants/london/thewhitehorsecarnabystreetlondon
Open: Mon – Thu 10 am – 11 pm; Fri – Sun 10 am – 11.30 pm
With quite literally thousands of places to visit, things to do, restaurants to eat in, shows to watch and much, much more, you'll never be short of something great to do in London on any day of the week. But I hope this list is of some help to you for Thursday nights in the British capital. Let us know in the comments if we've missed anything out – we're always after something new to try out for ourselves!
Like this? Check out Eating Europe on social media!
We're on…
With more British foodie ideas, mouthwatering pics and much more.