10405 Views
'Tis the season – to eat goose and get presents from an old woman on a broomstick? Depending on where you live, both of those things could be true. Here are some of the craziest and most fun holiday traditions from across Europe. And yes, we'll admit that Europeans can be pretty strange (as we will ourselves admit), but there is only one festival in this list that scores a full 10 marks on the "weirdness factor" scale.
1. Guy Fawkes Night, November 5 – United Kingdom
Weirdness factor: 9/10. They literally burn an effigy of a man on a bonfire. Then again, he did try to blow up parliament…
What occasion is more worth celebrating than the day when a plot to blow up the parliament building failed? Every year on November 5, Brits celebrate Guy Fawkes Night, or Bonfire Night, to commemorate the day in 1605 when government forces uncovered the Gunpowder Plot and arrested Guy Fawkes, one of the plotters attempting to kill King James I. Nowadays, people gather around bonfires to celebrate and set off fireworks all over the country. Although November 5 has been and gone for this year, you can prepare yourself for the 2016 edition with our handy guide to Guy Fawkes Night.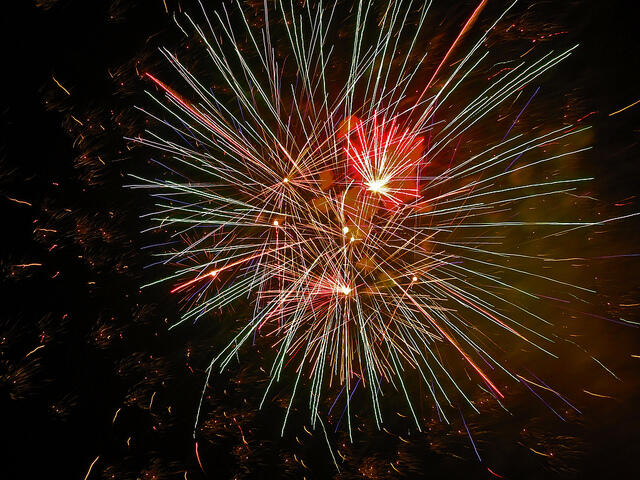 2. St. Martin's Day, November 11 – throughout Europe
Weirdness factor: 3/10. A guy on a white horse is the cause of snow of the winter – who knew?
While each country celebrates St. Martin's Day a little differently, it is at its heart a harvest celebration, and it's not just about food. By November 11, the young wines are ready to drink, and the farm animals are fattened and ready to eat – whether it's the cattle, which provide the Martinmas beef in the UK, or the goose that graces the tables of people across Europe, from Sweden to Croatia. People seem to disagree about the weather connected with St. Martin's Day, however. In Sicily and the UK, the day is associated with a period of late-autumn warm weather that Americans would generally refer to as the Indian summer. In the Czech Republic and Slovakia, however, St. Martin "arrives on a white horse", traditionally bringing in the first snow of the season.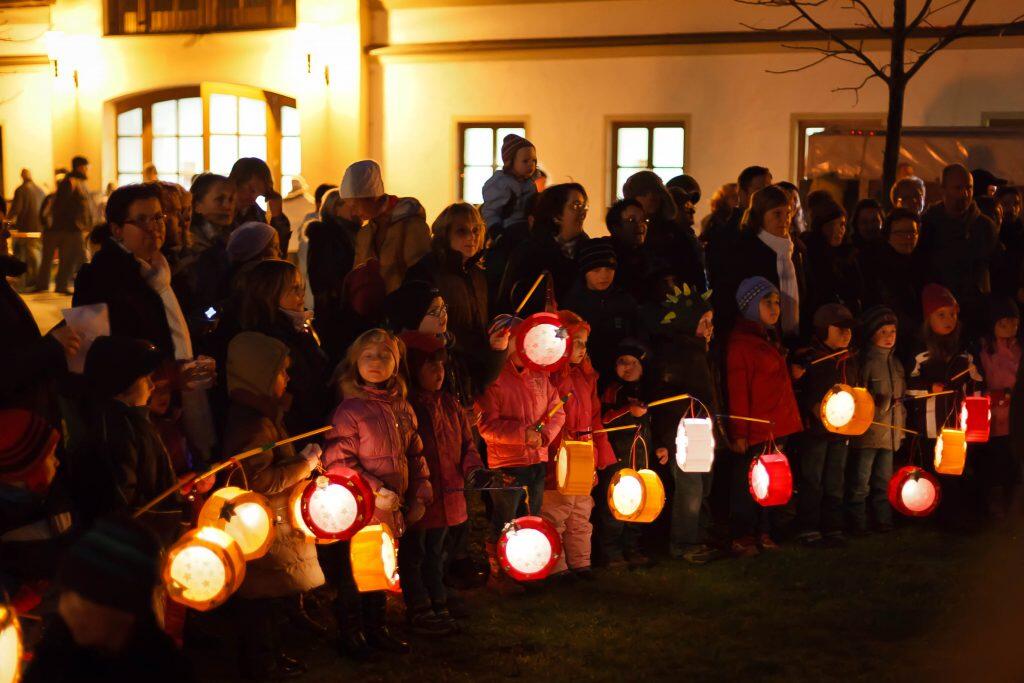 3. St. Catherine's Day, November 25 – France
Weirdness factor: 6/10. It's a festival about young, unmarried women – which just sounds a little creepy!
In the countries where it is recognized, St. Catherine's Day acts as a sort of female equivalent to St. Martin's Day. It happens only weeks afterwards, on November 25. Women, however, take the spotlight this time, and in France, this means specifically women who are 25 and unmarried. While the celebration has certainly started to fade out in today's society, these women traditionally wear spectacular green and yellow hats made for them especially for this occasion and parade them around. Paris even has a runway show to honor the "Catherinettes".
4. St. Nicholas Day, December 6 – throughout Europe
Weirdness factor: 8/10. Presents in shoes? Saints who can't figure out if they're angels or devils? Nuts.
Much like St. Martin's Day, St. Nicholas Day, on December 6, is another holiday that takes different forms in different countries. It originated in the French regions of Alsace and Lorraine, where families tell stories of the saint and make special sweets, and children receive chocolate from St. Nicholas himself. In Italy, St. Nicholas Day replaces St. Catherine's day as a time for unmarried women to pray for a husband. In much of Central Europe, children put their shoes out the evening before in the hopes that St. Nicholas will leave a small gift. In many Slavic countries, like the Czech Republic, Slovenia, and Ukraine, St. Nicholas comes with both an angel and a devil, who help him decide whether the child was good or naughty. If you're outside that day, you're likely to see many of these figures wandering the streets.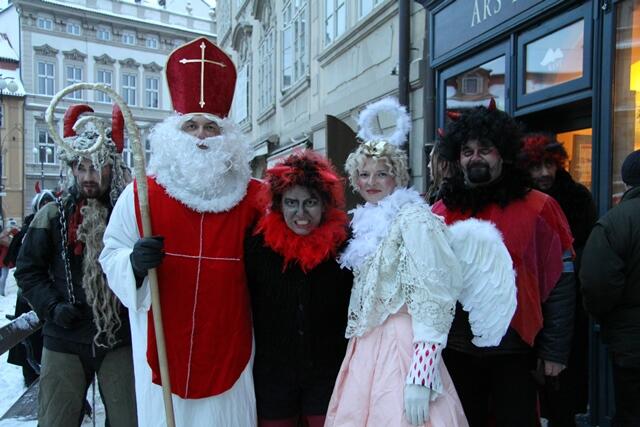 5. Sinterklaas, December 5-6 – the Netherlands
The Dutch iteration of St. Nicholas Day, Sinterklaas, deserves special attention for all of its peculiarities. Here, St. Nicholas takes the form of Sinterklaas, a man in a red bishop's outfit with a long white beard, who would eventually morph into the more recognizable figures of Father Christmas and Santa Claus in the UK and the US, respectively. Legend has it that he arrives from Spain with his companions, Zwarte Piet, or Black Pete, a curly haired figure in blackface – allegedly due to soot from chimneys, but this has caused much racial controversy in recent years. Sint and his helpers arrive in the Netherlands around 3 weeks before the big day itself via a huge procession that's watched by thousands of children across the country. Sinterklaas brings presents to everyone, each gift accompanied by a short poem and often including the letter that starts the person's name in chocolate. Many families and groups of friends will draw lots to determine whose Sinterklaas they will be, much like a Secret Santa gift exchange. But beware, naughty children are threatened with being taken away to Spain in a sack! (We always wonder what the kids think when the summer holidays roll around and the family takes their summer vacation to Spain!) For more information, read our Sinterklaas Guide.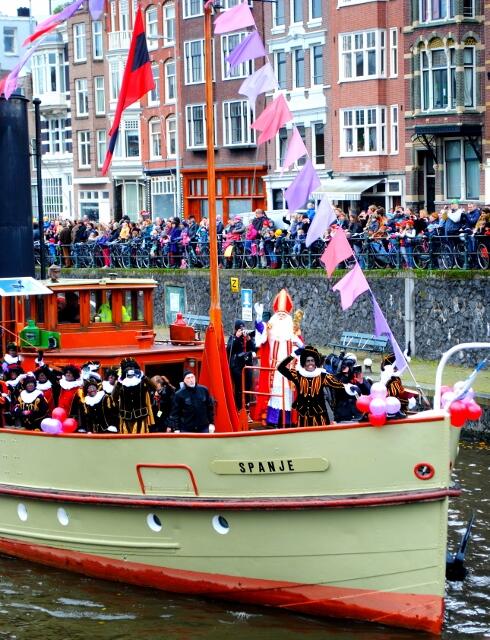 6. Krampusnacht, December 5 – Austria, Baravia, and South Tyrol
Weirdness factor: 9/10. Whoever celebrated a hairy, horned creature wielding a whip?!
Yet another St. Nicholas tradition worthy of special mention is Krampusnacht, in the so-called Austro-Bavarian Region that encompasses Austria, the southern German state of Bavaria, and the region in northern Italy called South Tyrol. The Krampus, a horrifying black, hairy, horned figure, is another of St. Nicholas' traveling companions, and he has the explicit purpose of punishing naughty children. Many Krampuses will appear on December 5, the night before St. Nicholas Day, often armed with a sort of whip to carry out their punishments and powered by Krampus schnapps, a special variety of fruit brandy.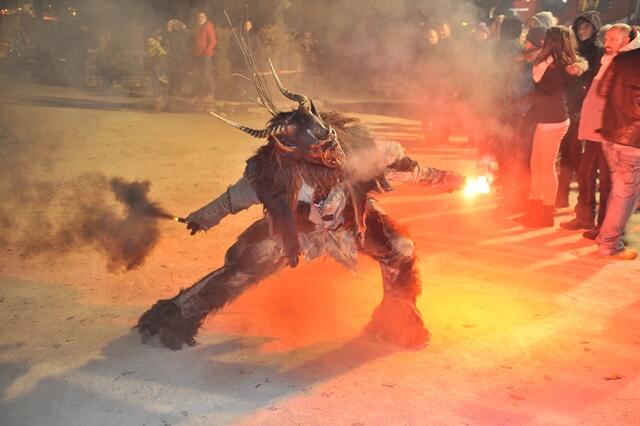 7. Wren's Day, December 26 – Ireland
Weirdness factor: 5/10. People dance around a bird stuck on top of a pole. Hmm.
If you're in Ireland and you see people parading around town covered in straw on the day after Christmas, have no fear! These merry revelers are just celebrating Wren's Day. They're called mummers or strawboys, and they're following an old Celtic tradition of hunting down and then celebrating the wren. Although nowadays you're far more likely to find a fake wren rather than a real one, it will still be at the top of a decorated pole, acting as the centerpiece for all the dancing. The strawboys ask for donations from the crowd and then use part of it to put on a dance before giving the rest to a local charity.
The same date is known as Boxing Day in Great Britain and St. Stephen's Day in Finland. While Boxing Day was originally the occasion when servants would receive gifts from their masters, it has since turned into a shopping holiday and a day full of highly anticipated sporting events. St. Stephen's Day is recognized as a feast day in many catholic countries, but in the protestant country of Finland, they celebrate it with horse-pulled sleigh rides.
8. Silvester, December 31 – various countries
Weirdness factor: 4/10. Melting tin in boiling water seems like a dangerous idea to us!
You probably know Silvester better as New Year's Eve, but this name comes from the feast day of Saint Sylvester and is still used in many countries across Europe and even Israel as well. New Year's Eve celebrations across the globe take many forms, from the familiar (fireworks and countdowns almost everywhere) to the bizarre. In Spain, people eat one grape for each chime when the clock strikes midnight – Portugal does the same, but with raisins. In Finland, people melt tin in boiling water and analyze the shape it makes to jokingly tell fortunes. In Scotland, the Hogmanay celebrations have gained fame the world over; the cannon at Edinburgh Castle fires at midnight, and parties in the street last until morning.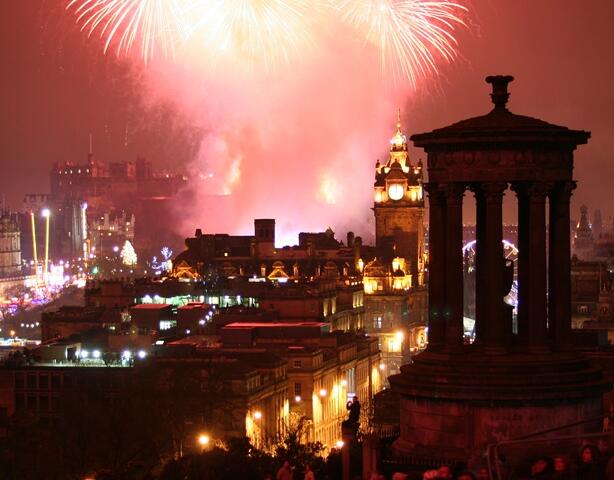 9. Befana, January 6 – Italy
Weirdness factor: 3/10. Who knew that a woman on a broomstick accompanied the Three Wise Men? It was news to us!
The festival of Epiphany, marking the end of the 12 days of Christmas, is also widely celebrated in many different ways. In Italy, the figure of Befana takes center stage. Legend says that she declined to accompany the Three Wise Men on their journey to welcome the Christ child and later regretted that decision, so now she goes around the country on a broomstick, bringing gifts to all of the children in Italy. Befanas parade around in cities all over the country, and children receive "coal" (actually rock candy) for their bad behavior, and other candy and gifts for when they were good.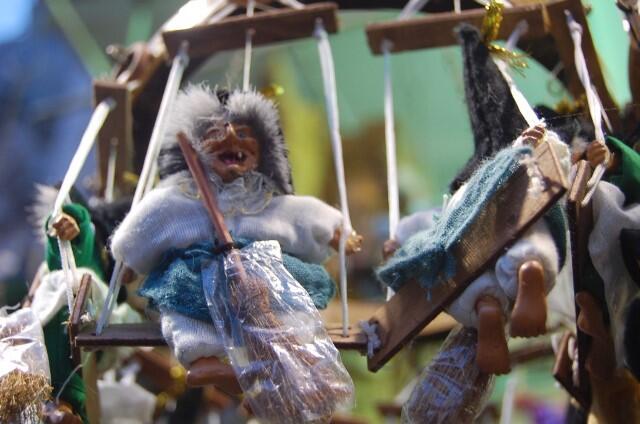 10. Burns Night, January 25 – Scotland
Weirdness factor: 8/10. People read a poem to a giant sausage. 'Nuff said.
Leave it to the Scots to extend the holiday season past when everyone else has already taken down their trees and gotten back to work. Burns Night celebrates the great Scottish poet Robert Burns, and has grown into a celebration of Scottish culture that has spread Burns suppers to cities the world over. Guests are greeted with bagpipes, and the pipes reappear to greet the guest of honor, the haggis. The host will then address the haggis with Burns' Address to a Haggis, calling it the "great chieftain o' the pudding-race". He will then cut it open from end to end, sprinkle it with whisky as part of a Scottish whisky toast, and serve it with the traditional side dishes of mashed neaps (turnips) and tatties (potatoes).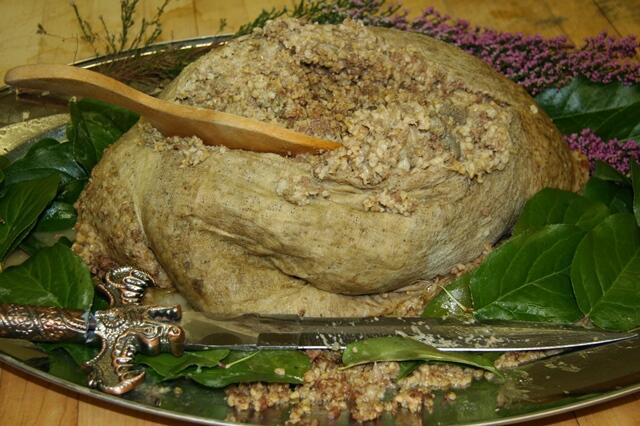 Like this? Check out Eating Europe on social media!
We're on…
With food and travel ideas, mouthwatering pics and much more.
This post was originally published on November 23, 2014 and was updated on November 1, 2016.