7236 Views
Mid-August is the start of burčák season in the Czech Republic. Burčák is the young "wine" that separates from the crop as it's pressed, and purists say that authentic burčák can only be consumed in the two-hour window following, when the sugar and alcohol are in perfect balance. Somewhat of a national food treasure, this alcoholic grape juice is called burčák only if it derives from Czech or Moravian vineyards. (Moravians are very passionate about the drink and claim that drinking 7 liters per year guarantees good health!)
Here are a few places to fall in love with burčák in Prague…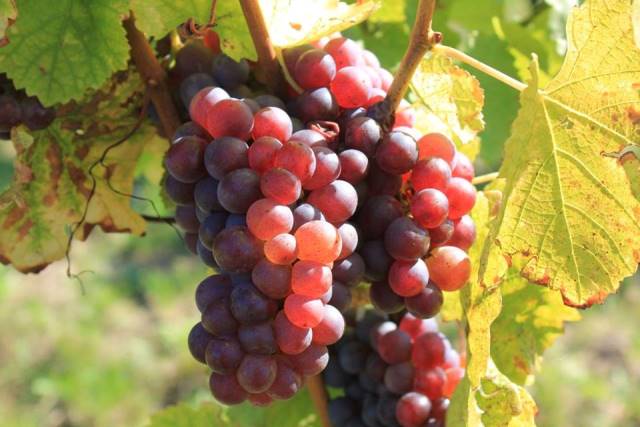 Wine festivals (Vinobraní)
Wine harvest is in full swing throughout the Czech Republic for most of September and there are loads of festivals in Prague, many serving up sweet samples of burčák and domestic wine from a variety of regions, as well as live music, entertainment, and plenty of traditional Czech treats. Vinobraní Grebovka takes place in two locations across Prague this year: Náměstí Míru square (September 26) and leafy green Havlíčkovy sady park (September 27). Entry is free.
For a full listing of wine festivals in Prague and beyond visit the Wine of Czech Republic website.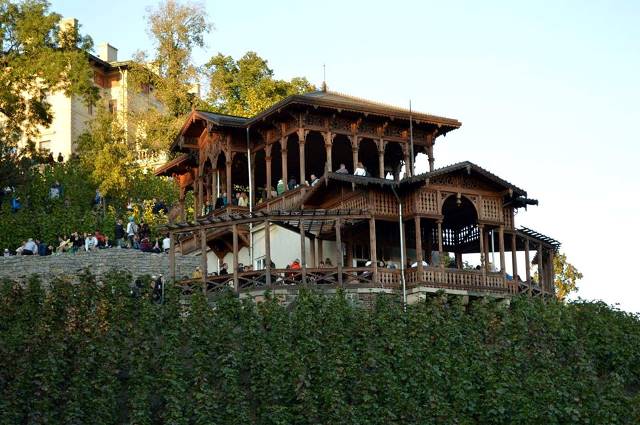 Wine bars (Vinárna)
Traditional Czech wine bars that sell Czech and Moravian wines from the barrel, or sudová viná, typically offer burčák this time of year. Many wine bars also double as wine shops (vinotéka) and will sell you burčák to go (just bring your own 1.5 liter bottle!). One local favorite is Vinárna U Sudu: a labyrinthine space not far from Wenceslas Square that is known for its series of underground cellars and lively foosball room. But before the night-time action picks up, the ground-floor piano room is a laid-back spot for a drink.
Vodičkova 677/10
222 232 207
usudu.cz
Open:  Mon – Thu 9 am – 4 am, Fri 9 am – 5 am, Sat 10 am – 5 am, Sun 10 am – 3 am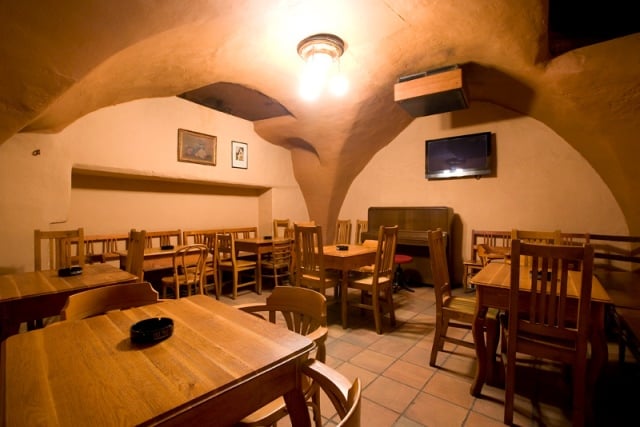 Burčákomat
No plans to leave Prague for the true Moravian burčák experience? Burčákomat is a traveling refrigerator vat of burčák from the Moravian Valtice region that claims to preserve the "true peak" of the burčák shelf life. Popping up in Prague everywhere from supermarkets to malls, your best bet for finding it this year is at Tržnice Holešovice, a massive flea-market/farmers' market where Burčákomat was stationed last year through October. Most of Prague's farmer's markets should sell burčák come autumn.
Bubenské nábř. 306/13
220 800 592
holesovickatrznice.cz
Open: Mon – Sat 7 am – 8 pm
Literární Kavárna

This blink-and-miss-it Old Town cafe-bookstore combo is beloved by locals and expats for its bustling Bohemian vibe, vaulted ceilings, occasional piano music and cheap food and drink (don't miss the pickled nakládaný hermelín, which pairs perfectly with a draft Bernard beer). Located down a tiny lane in the shadows of Týn Cathedral, Literary Cafe's spacious courtyard garden is the ideal venue for sampling a carafe of burčák—or two!
Týnská 6
224 827 807
knihytynska.cz
Open: Mon – Fri 10 am – 11 pm, Sat and Sun 12 noon – 11 pm