As much as I enjoyed eating traditional Italian foods when I was younger, I lived with the idea that American desserts were superior to Italian desserts. Sur...
Exclusive Content
Subscribe to receive the very best Eating Europe advice in your inbox!
Florence Recipes
Recipe for Traditional Potato Gnocchi Bea, our Assistant Operations Manager & Tour Guide in Florence, shows us how to make potato Gnocchi! Ingredients (s...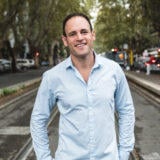 by Kenneth Dunn
true
Get the best advice and offers on Eating Europe tours
Subscribe to our newsletter for exclusive offers, discounts and the best in food and travel advice across Europe