4900 Views
In case you hadn't noticed, Prague has become a culinary capital in a recent years with no shortage of spots in town for luxury dining, café lunch, or savory street fare. But we happen to think these foodie destinations are well worth the trip outside of Prague. Note that reservations are highly recommended.
The Best Czech Food Restaurants Outside of Prague
Restaurace Babiččina zahrada (Grandma's Garden Restaurant)
Průhonice
It's best to visit  Grandma's Garden in the warmer months, when the herb garden is flourishing and the outdoor play kitchen is ready and equipped for mud pies. The terrace is a lovely place for a meal of local game and fish, potato or zucchini pancakes, seasonal vegetable sides, and refreshing desserts (frozen lemon soufflé, anyone?). The interior's antique blue-tiled ovens and cozy surrounds are equally inviting. The restaurant's location near the UNESCO-listed Průhonice park and castle complex gives this restaurant day-trip appeal.
Tovární 536
+420 272 690 865
babiccinazahrada.cz
Getting there: From Metro C Opatov take bus 363 or 385 to Průhonice, Hole. The restaurant is within walking distance.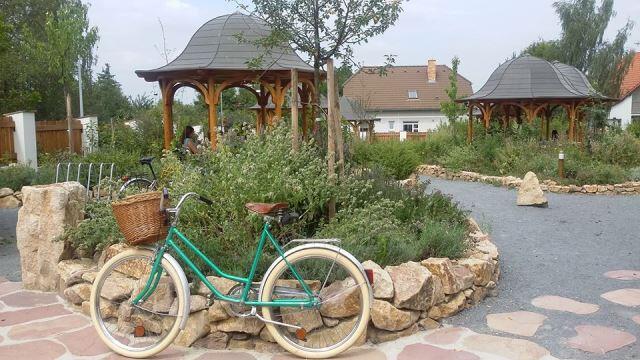 Angusfarm Soběsuky
Nepomuk
Chances are if you are staying in the Czech Republic for a lengthier visit, you may want to see historic Plzeň, birthplace of pilsner beer. If you have time for a brief stop off as you're heading through Western Bohemia, Angusfarm is a restaurant-pension that specializes in organic beef raised on-site. We think you'll be so stuffed on their Burgundy beef, Czech goulash, and chocolate brownies that you'll definitely want to book a deluxe suite and stay for the farm-fresh breakfast.
Soběsuky 9,
+420 724 744 740
angusfarm.cz
Getting there: Take the bus from Prague Na Knížecí to Nepomuk or train from Prague Hlavní Nádraží to Nepomuk via Plzeň. You will need to take a taxi to the restaurant.
Cidrerie & BYOF bar
Všenory
Also en route to one of the Czech Republic's top attractions (medieval Karlštejn Castle), Cidrerie in the small village of Všenory is a newly opened cider bar that has attracted attention for its unique approach to small-batch cider making: Czech apples plus French production. A winning combo in our book! Not technically a restaurant—Cidrerie bills itself as a bring-your-own-food bar—this one is a bit of a cheat, but does host occasional pop-up restaurants. For a true taste of Czech innovation all around, we suggest stopping for nibbles at Naše maso or Sisters Bistro in Prague and enjoying a picnic in Cidrerie's intimate courtyard.
Na Návsi 37
272 049 616
http://www.cidrerie.cz/
Getting there: Take the City Elefant train from Prague Hlavní Nádraží via Beroun or local train from Prague Smíchov to Všenory. The restaurant is within walking distance.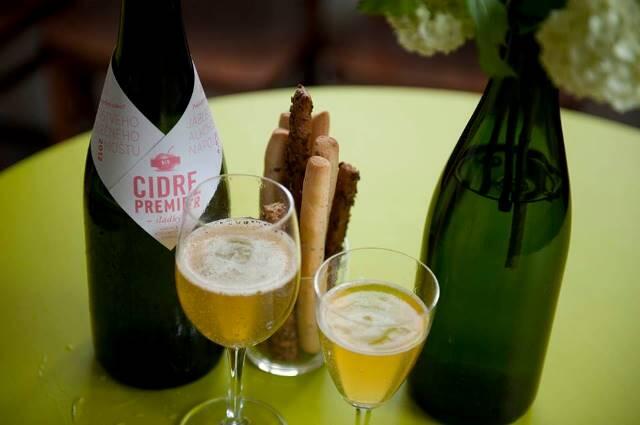 Slowpec Family Style Restaurant
Líšnice
From its rustic interior design to succulent menu offerings Slowpec is pretty much the complete opposite of fast food. Its slow-roasted meats and sous vide cooking rely on ingredients from regional farmers. Fall-off-the-bone roasted beef shin, goose, and veal in cream sauces are favorites here and the classic wood ovens and hunting lodge decor make it a perfect place to linger and savor the cuisine and atmosphere of the Czech countryside.
Líšnice 9
+420 602 22 56 56
slowpec.cz
Getting there: Take bus 317 or 321 from Prague Smíchov to Řitka. The restaurant is within walking distance.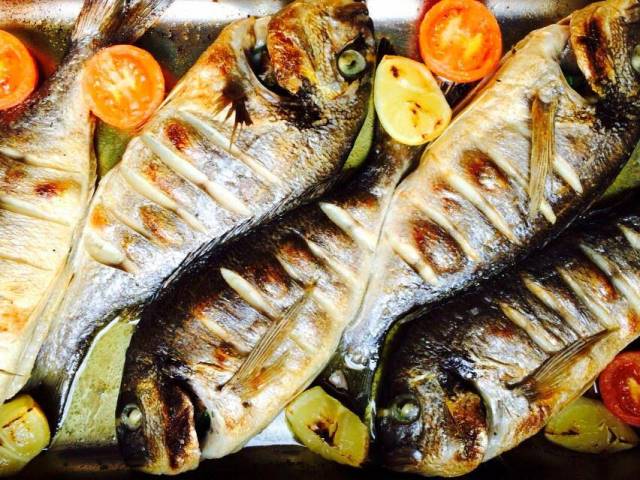 Piano Nobile at Chateau Mcely
If you really want to splurge on a romantic meal in a very magical place, Piano Nobile will likely meet and exceed your expectations of grandeur. This upscale restaurant, housed in the Baroque Chateau Mcely hotel and spa is open to the public and serves an opulent dinner, Sunday lunch, or high tea. Dishes of trout, lamb, and other seasonal delicacies are garnished with herbs from the St. George Forest and accompanied by wines from the chateau's own cellar. End on an elegant note: a stroll around the pristine English garden!
chateaumcely.com
Mcely 61
+420 325 600 000
Getting there: Take a train from Prague Hlavní Nádraží to Nymburk followed by a taxi to Chateau Mcely.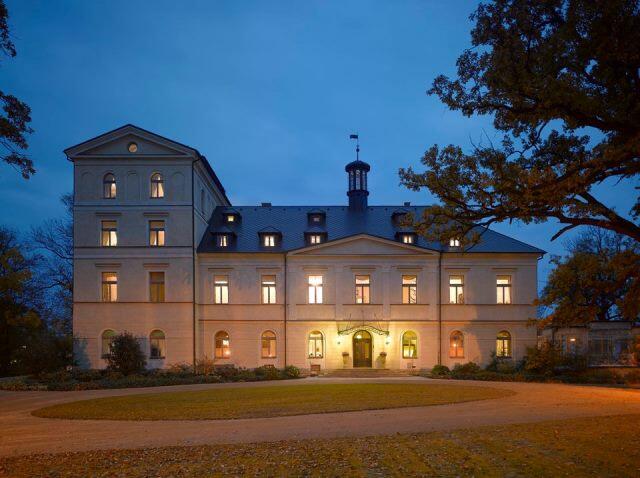 Of course, if you'd rather stay in Prague to taste the best that Czech cuisine has to offer, you can always join one of our Prague Tours to experience 7 delicious tastings from locally loved shops and restaurants!