4064 Views
As you begin to plan your Paris adventure, don't forget about the food! Paris has a lot more to offer than just its amazing monuments and attractions. You can enjoy a lot of great French specialities while you're visiting this amazing city. We're ready to introduce you to some of the most delicious dishes available in Paris so that you can start to think about where to dine while on your travels. Here are 8 dishes you have to try in Paris:
Croissants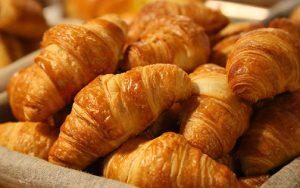 A food staple that you will find almost everywhere while in Paris: the famous croissant! These tasty pastries are perfect for breakfast or an afternoon snack. It features a flaky crust and you can find traditional plain croissants as well as flavoured croissants. You have to eat at least one while in Paris!
Escargot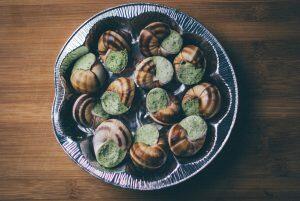 Escargot is known as a delicacy in France. If you're feeling a bit daring, you must try these cooked snails during your Paris travels. It's common for escargot to be served with a garlic butter and wine sauce. They can be enjoyed as an appetizer or a main.
Steak-Frites 
Steak-Frites or steak and fries are a popular dish served throughout France. It's a simple dish that can be found almost anywhere. If you're looking for a delicious but safe dish to order at the beginning of your trip, this is one to pick.
Crêpes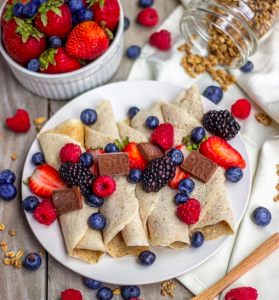 When making a list of dishes you have to try in Paris, don't forget to include crêpes. This is another French staple! While this thin pastry originated in Western France, in Bretagne, it's popular throughout the country. The batter is commonly made with flour, milk, eggs, butter and a pinch of salt. You can enjoy both sweet and savoury varieties. Sweet crêpes are often filled with whipped cream, Nutella, or a fruit preserve. Savoury crepes tend to be filled with ingredients like ham, cheese, ratatouille, or mushrooms.
Duck Confit 
Duck Confit or confit de canard is another popular French dish in which all of the duck is used. The duck leg is usually cured with salt before it's cooked in its own fat. If you've never tried duck, this is the place to have it! You will enjoy the crispy skin and rich taste.
Macarons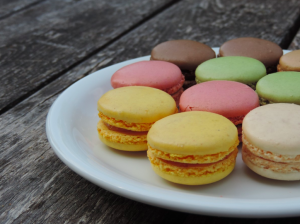 Macarons are another Parisian treat worth trying. This sweet pastry is made with almond flour meringue. These desserts not only taste great, but they look fun, too! When you spot them in Paris, you'll notice all of the bright colours! Some flavour options you might see include chocolate, raspberry, lemon and salted caramel.
Croque Monsieur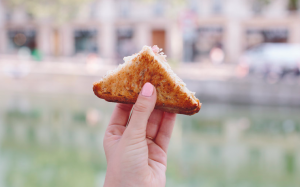 For a great breakfast or snack item, be sure to keep an eye out for the famous croque monsieur. Found in most cafes, this dish is simple but delicious. It's the French version of a grilled cheese sandwich but features bread, cheese and ham. You may see some versions in cafes called the croque madame, which also features a fried egg on it. If you're in a hurry after a day spent exploring the Eiffel Tower, this is a great dish to grab. (You can taste this dish with us!)
Beef Bourguignon
Another item at the top of the list of dishes you have to try in Paris is boeuf bourguignon, also called beef bourguignon. This is the perfect filling meal to have during a cosy winter night in the city. This stew features tender beef and veggies. The beef is usually braised in red wine for added flavour.
And there you have it—8 dishes you have to try in Paris. It's no wonder why this city is considered one of the best foodie cities in Europe. If you're starting to plan your own French adventure, we dare you to give the above dishes a try. We can help you sample more culinary favourites in France—just book a food experience with us. Grab your camera, get your taste buds ready and book that ticket to Paris!