33594 Views
European sweets are as varied and diverse the cultures they come from. You'll find candies and cakes, sweet and savory, from the English Channel to the Mediterranean Sea. These are a few of the best European dishes for dessert!.
Appeltaart in Amsterdam
You may have heard the saying, "as American as apple pie," but the Netherlands have been serving Dutch appeltaart for longer than the US has even been a country. Our Eating Amsterdam food tour tastes this deep-dish pastry at historic Café Papeneiland, established in 1642.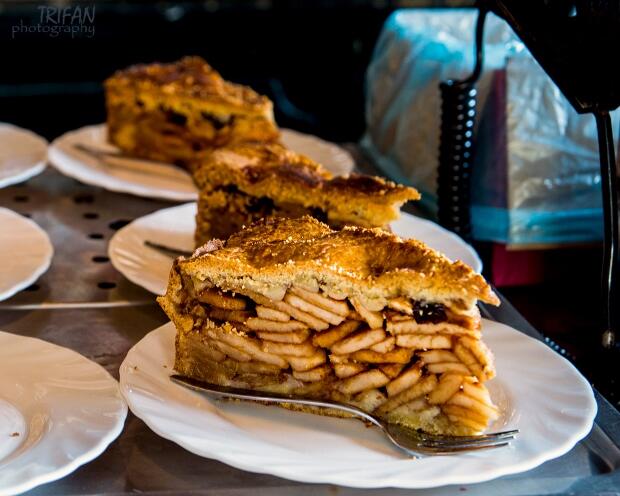 Baklava in Greece
This flaky pastry of nuts, usually pistachios, almonds, pine nuts or walnuts, is drizzled in honey and wrapped in thin sheets of phyllo (or "filo") dough, which is named for the Greek word for "leaf". Baklava is a popular dessert in many countries around the Mediterranean and Middle Eastern region.
Breskvice in Croatia

The EU's newest member comes with an adorable dessert option: peach-shaped cookies (the name breskvice translates to "little peaches"). These popular wedding treats consist of two cookies glued together with a filling of dark rum, crushed walnuts, and peach or apricot jam. They are then dipped in peach liqueur with a touch of red or yellow food coloring, and finished with a light dusting of sugar to complete the look.
Assorted Cheeses in the East End
If your dessert tastes veer more towards the savory end of the spectrum, then Androuet's cheese room in London may be your own personal heaven. There's no need to choose just one when you can sample tiny bites of so many flavors. We're happy to include them on our East End food tour in London.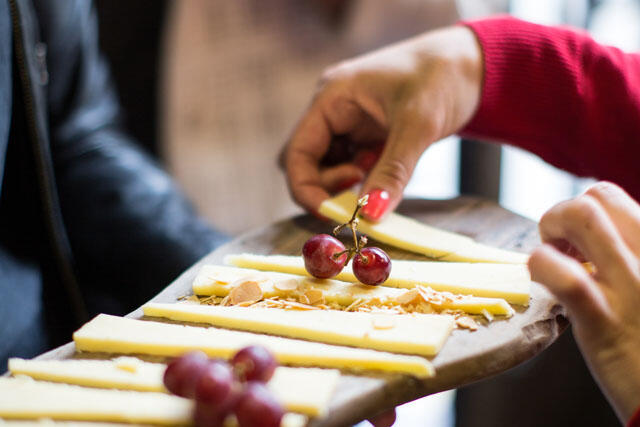 Crème Brûlée in Paris
When multiple countries fight over the right to claim a dessert as their own (crema catalana in Spain vs. crème brûlée in France is the just start!), then the true winner is the customer. We love having this soft egg and vanilla custard hidden under a thin layer of caramelized sugar available in as many places as possible.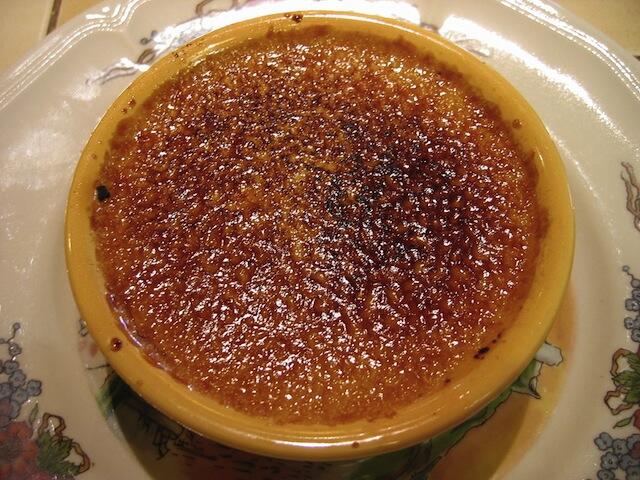 Fondue in Switzerland
Building on the brilliance of melted cheese as a meal, we can also thank the Swiss for making a large pot of chocolate acceptable for dipping just about anything into. When it comes from the country with the highest per capita chocolate consumption in the world, who are we to argue?
Gelato in Italy
Three ways gelato is superior to ice cream: the flavor is more intense, it's made from all-natural ingredients, and it has a lower fat content. But really, one taste is all the convincing you need. Our Testaccio tour can teach you how to ensure you're getting the real thing.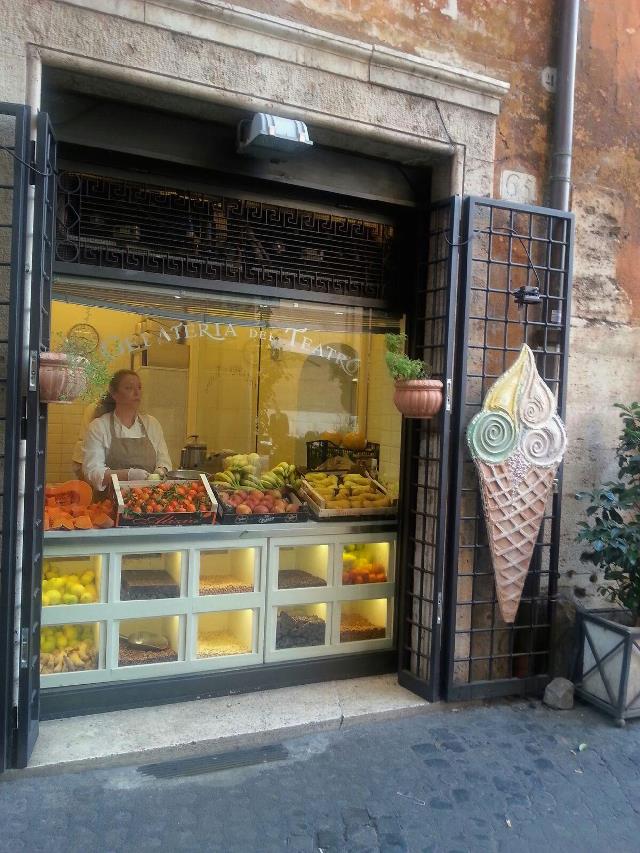 Hořické Trubičky in Prague
Rumor has it, Napoleon loved these crisp, flaky, cream-filled pastry rolls, dipped into thick, melted, European-style chocolate. The family-run Choco Café in Prague (a stop on our Prague food tour) makes one of the best around.
Sacher Torte in Austria
This world-famous chocolate cake, laced with a hint of apricot jam and topped with whipped cream, was created at Hotel Sacher in Vienna back in 1832. You'll find variations on menus all around town, but we recommend trying the famous Sacher Torte at the source.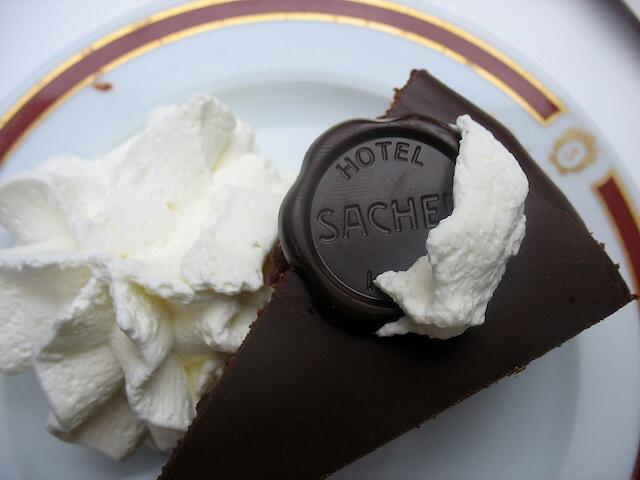 Salted Caramel Tart in London
Blending sweet and savory into one dessert can be described with only one word: brilliant. Plus, you can't get much more English than choosing a former tea warehouse for your restaurant. These are just two of the many reasons our food tour in Shoreditch stops at London's Pizza East to sample this delicious dessert.
Stollen Cake in Germany
Want proof that the locals love this holiday cake of dried fruit and marzipan? A Dresden Christmas markets made a 4,000 kg (8,818 lb) version that disappeared in hours. This traditional winter treat pairs perfectly with a warm mug of mulled wine.
Churros in Spain
Long strips of warm fried dough rolled in cinnamon sugar and dipped in melted chocolate. Need we say more?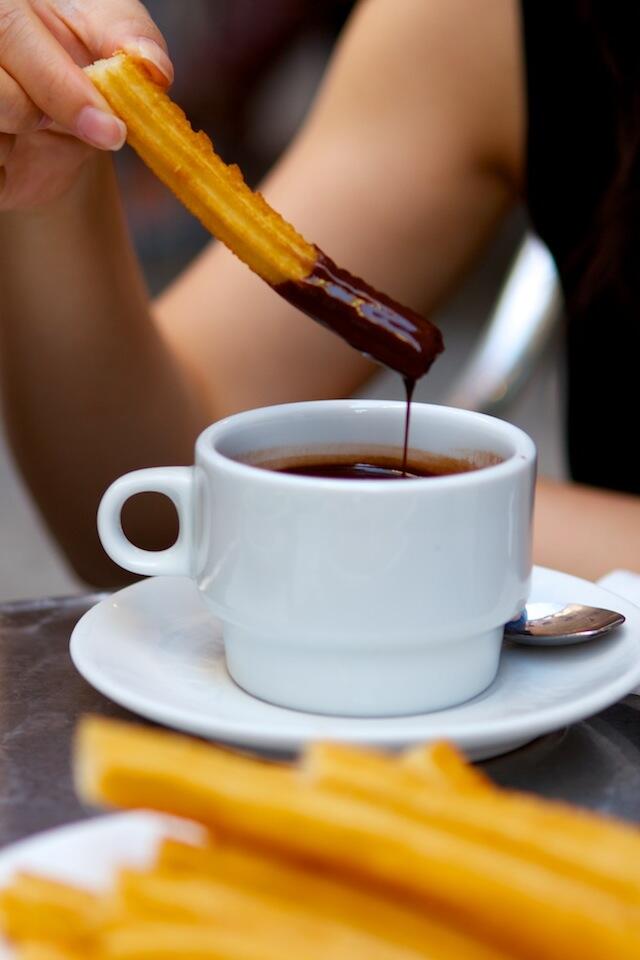 Tiramisu in Rome
A combination of ladyfingers, rum, mascarpone, cocoa and espresso fill this cloud of cake with flavor. Our Taste of Testaccio food tour stops to sample this essentially Italian "pick-me-up" (a rough translation of the word tiramisu) at Barbarini, a neighborhood café from 1934.
Turkish Delight in Turkey
Colorful gel cubes in flavors like rosewater, mint, lemon, orange and cinnamon decorate candy-shop windows around the country. They can either be pure or contain dates or pistachio nuts, and are dusted with sugar before being cut into these bite-sized delights.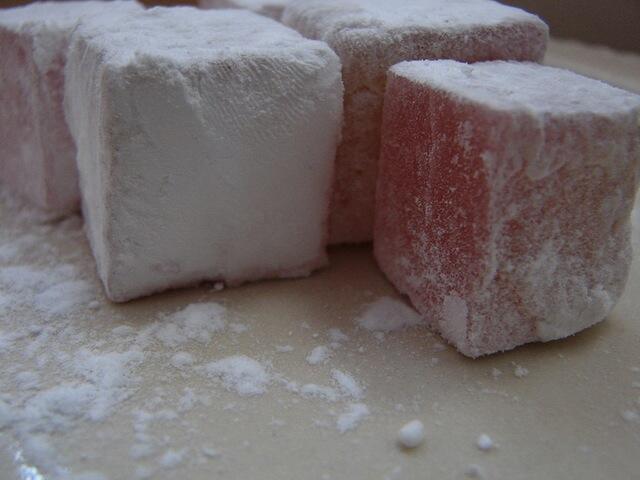 Waffles in Belgium
These larger golden-brown cousins of crepes or pancakes qualify as both breakfast and dessert. So you could try the popular Liege waffle, thick and chewy, served simply with caramelized sugar on the outside, as a meal. Then follow up with a Brussels waffle, topped with fresh fruit, whipped cream and chocolate, for dessert.
What are your favorite European desserts? Let us know in the comments below!