12811 Views
Tuscan cuisine is applauded in many parts of the world for its diet rich in meat, wine and seasonal produce. From Tuscan bread soup, ribollita, to tortelli di patate (potato stuffed pasta) there is something for every food lover. When travelling to Florence, there is one trick to also know: many restaurants offer lunch deals, making this the best time of day to eat out and saving you money for gelato afterwards! Here's our pick of the 10 best spots to eat lunch in Florence…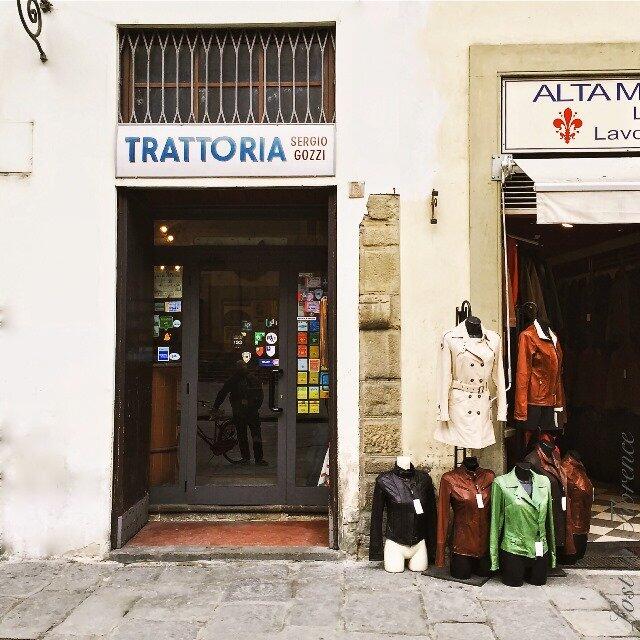 Trattoria Sergio Gozzi
It's easy to miss this historic restaurant as it's neatly wedged between the leather shops in San Lorenzo, whose bold handbags and coats disturb your vision. But venture inside to find a traditional trattoria that has been serving hearty Tuscan dishes of warming ribollita (bread soup), peposo (stewed beef) and coniglio (rabbit) since 1915.
Piazza San Lorenzo 8r
+39 055 281 941
Open for lunch: Daily 12 noon – 3 pm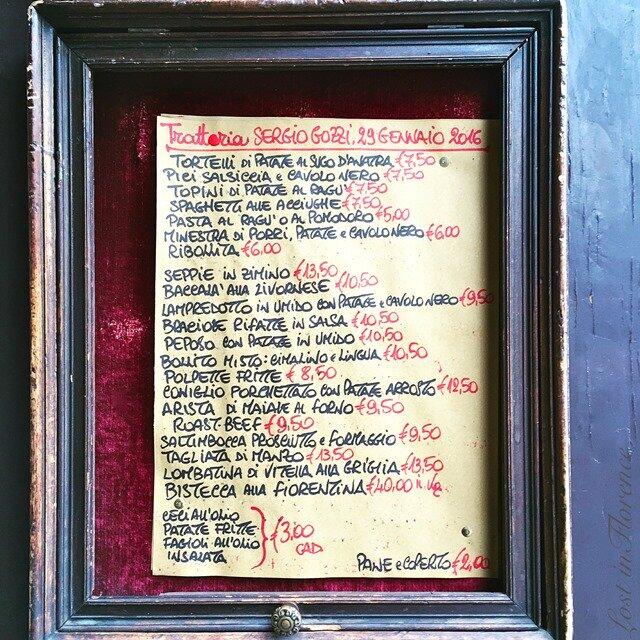 L'Brindellone
A family-run trattoria in Oltrarno, the simplicity of the dining room and classic Tuscan dishes is what makes L'Brindellone so popular. For lunch they offer a weekday only €10 lunch menu that includes a primo (pasta), secondo (meat dish), coffee and water, and wine from only €2 a glass.
Piazza Piattellina 10-11r‬‬‬‬
+39 055 217 879‬‬‬‬‬
Open for lunch: Tue – Sun 12 noon – 2.30 pm
****************************************
Or you could cook your own lunch! Learn how to make three different types of pasta, and a pana cotta in the beautiful home of a professional chef on our Florence Cooking Class.
****************************************
Trattoria da Rocco
Sitting among the frenetic action of the neighborly Sant'Ambrogio food markets, da Rocco has been serving up fresh lunchtime plates since 1986. Having access to the food markets' fresh produce each morning inspires their menu, which changes daily. Take a pew on one of the wooden benches to savor bowls of soups, pastas and meat dishes starting at only €4 a plate.
‬Piazza Ghiberti
+39 339 838 4555
trattoriadarocco.it
Open for lunch: Mon – Sat 12 noon – 2.30 pm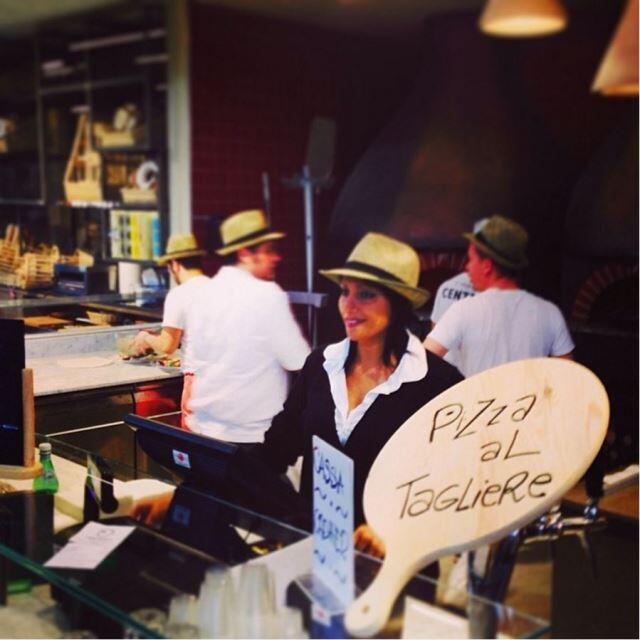 SUD Pizza
Fast food fresh is what the upstairs food hall in the Central Markets of Florence is all about, offering a number of different food stalls varying from gnocchi to cheese, salami to pizza. SUD serves the latter, whipping up piping hot made-to-order Neapolitan style pizza from their wood-fired oven with only 5 topping choices on the menu.
Piazza del Mercato Centrale
+39 055 239 9798
Open: Daily 10 am – 12 midnight
Nerbone
Since 1872, this canteen-style eatery has been plating up pasta, roast meats and lamprodotto, the famed Florentine stomach sandwich, to locals and travelers alike. Place your order at the counter then take your spoils to the shared tables hidden among this bustling corner in the ground floor of the Central Markets of Florence.
Piazza del Mercato Centrale
+39 055 219 949
Open for lunch: Mon – Sat 7 am – 2 pm
Trattoria Giovanni
In the neighborhood of Santo Spirito, Giovanni serves up a special lunch menu at €11 for 2 courses plus coffee and water. Or choose from the a la carte menu that includes Pici Senesi al Ragu, the Tuscan thick spaghetti covered in a rich meat sauce, ideally matched with the house red wine priced from only €3 a glass.
Via Sant'Agostino 38r
+39 328 072 8028
Open for lunch: Mon – Sat 12 noon – 2.30 pm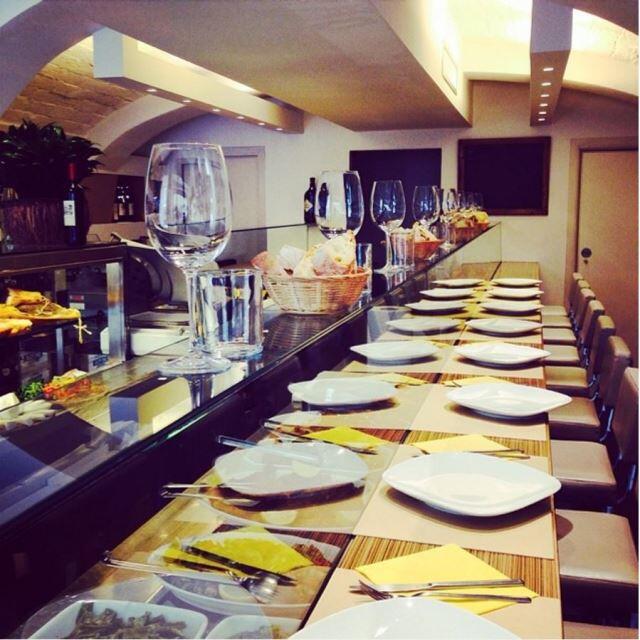 Zeb
The perfect spot for a solo lunch or to dine with a friend, this hole-in-the-wall eatery is run by mother and son, Giuseppina and Alberto Navari, who have converted their old family-run delicatessen into a modern dining room serving fresh Italian cuisine from the galley kitchen. With limited seats overlooking the action, it's worth arriving early to secure your stool.
Via San Miniato 2r
+39 055 234 2864
Open for lunch: Mon, Tue & Thu – Sun 12 noon – 3 pm
Sabatino
Nestled by the old medieval gate in San Frediano, Sabatino is a trusted local serving up quality, traditional dishes at very reasonable prices. As it's a destination eatery, you're more likely to sit next to a Florentine versus a tourist to enjoy spaghetti al sugo (€4.20), roast veal (€5.60) and tiramisu (€3.50).
Via Pisana 2r
+ 39 055 22 59 55
trattoriasabatino.it
Open for lunch: Mon – Fri 12 noon – 2.30 pm
La Cucina del Ghianda
This funky, canteen-style lunch spot in Santa Croce fills with local office workers come 1 pm. It also welcomes travelers and is a refreshing respite from the touristic food offerings near this neighborhood's bustling piazza. Antipasti and primi plates start from €4.50, mains from €6 and dolce (deserts) are a steal at only €3 a plate.
Via dell'Agnolo 85r
+ 39 055 386 0534
Open for lunch: Mon – Sat 12 noon – 3 pm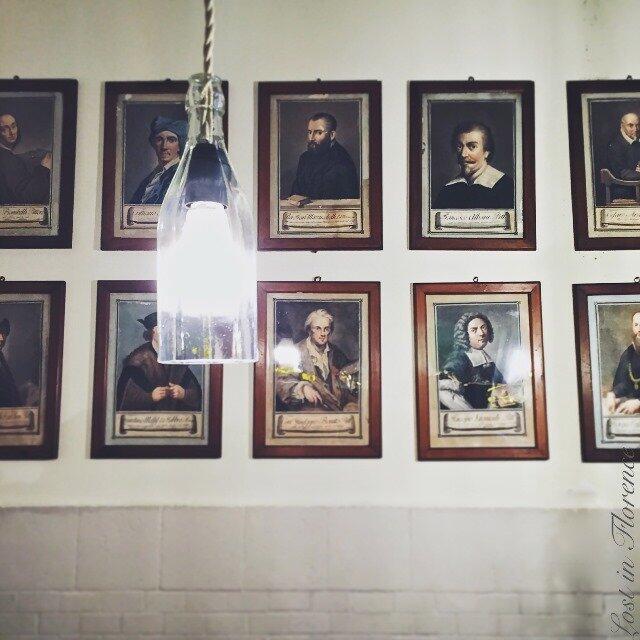 Le Vespe Café
Sometimes after all this great Italian fare, you are craving a good old BLT or scrambled egg bagel, and Le Vespe serves up just that: lots of hearty Anglo dishes for a brunch-style meal plus a range of freshly squeezed juices, smoothies and big super salads.
Via Ghibellina 76r
+ 39 055 388 0062
levespecafe.com
Open for lunch: Daily 12 noon – 4 pm