3697 Views
Whether you're looking for a traditional experience or something a little more on the quirky side, going for afternoon tea in London is a wonderful way to spend an afternoon with friends or family. But where should you indulge in this quintessentially British activity? Here are three of our favorites; one quirky, one traditional, and one that'll definitely have you experiencing London in an entirely unique way.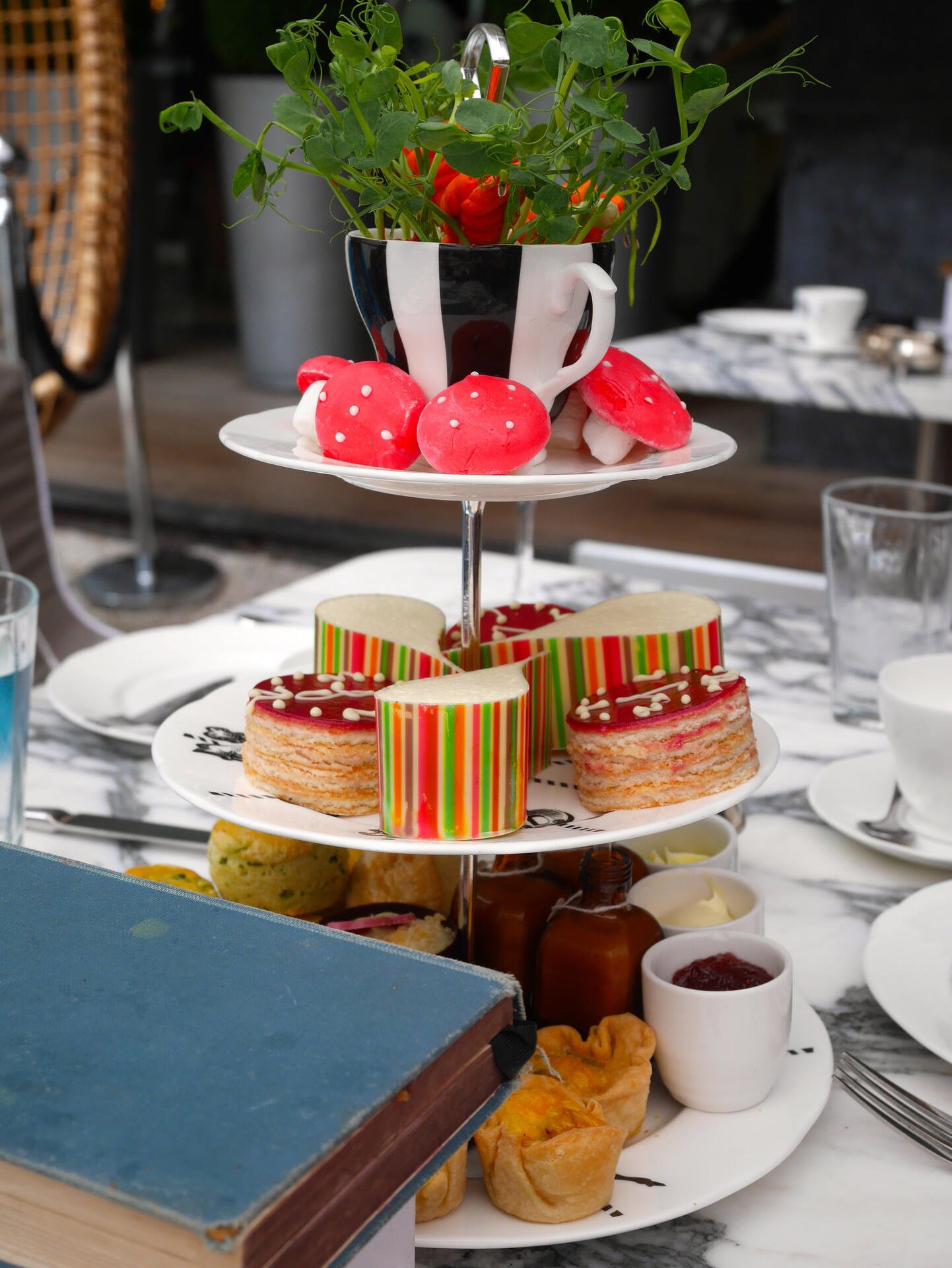 Where to Get Afternoon Tea in Central London
Mad Hatter's Afternoon Tea, Sanderson Hotel
We'll start with what is probably the quirkiest afternoon tea you'll find in London: a mad hatter's tea party at Sanderson Hotel. This luxury hotel, situated in the heart of the capital, has left no stone unturned in their quest to give you the impression that, just like Alice, you've "tumbled down the rabbit hole, straight into the mad hatter's tea party" and you'll be delighted at all the little details that make this afternoon tea spot so special.
You'll find the menus hidden in vintage books, napkins wrapped in riddles for you to solve, and food that encompasses the traditional (think mini-sandwiches and home-baked scones) and the imaginative, with strawberries and cream marshmallow mushrooms and a "Tick Tock" Victoria sponge clock (see, we said it was quirky!)
Sanderson Hotel collaborated with East London collective Luna & Curious to create the entire experience, and it's their bespoke designs you'll find adorning all of the crockery used at the Mad Hatter's Tea Party, from the Kings and Queens on the teapots to the sandwich plates decorated with carousels, birdcages, and zebras. And, if you come away from the tea party desperate to get your hands on the crockery for your own home, the entire tea set's available on the Luna & Curious website!
50 Berners Street, London, W1T 3NG
+44 (0)20 7300 1400
morganshotelgroup.com
Mad Hatter's Afternoon Tea served daily 12.30 – 5.30 pm
Claridge's
We can't talk about afternoon tea in London and not mention Claridge's. Their dedication to the art of afternoon tea is extraordinary and spans the best part of 150 years!
Claridge's is the place to go if you want the traditional afternoon tea experience: finger sandwiches, warm scones served with Marco Polo jelly and Cornish clotted cream, sweet pastries, and of course a huge selection of teas from around the world.
Speaking of tea, it's something that Claridge's takes very seriously. So seriously, in fact, that they've even got their own tea connoisseur, Henrietta Lovell, who's scoured the world to bring Claridge's customers the best tea from small producers around the world. Add to this the fact that your afternoon tea's being created by Executive Chef Martyn Nail, and served in Claridge's decadent 1930s-inspired foyer, and you're in for a pretty special experience.
Brook Street, Mayfair, London, W1K 4HR
+44 (0)20 7629 8860
claridges.co.uk
Afternoon tea served daily at 2.45 pm, 3 pm, 3.15 pm, 3.30 pm, 4.45 pm, 5 pm, 5.15 pm and 5.30 pm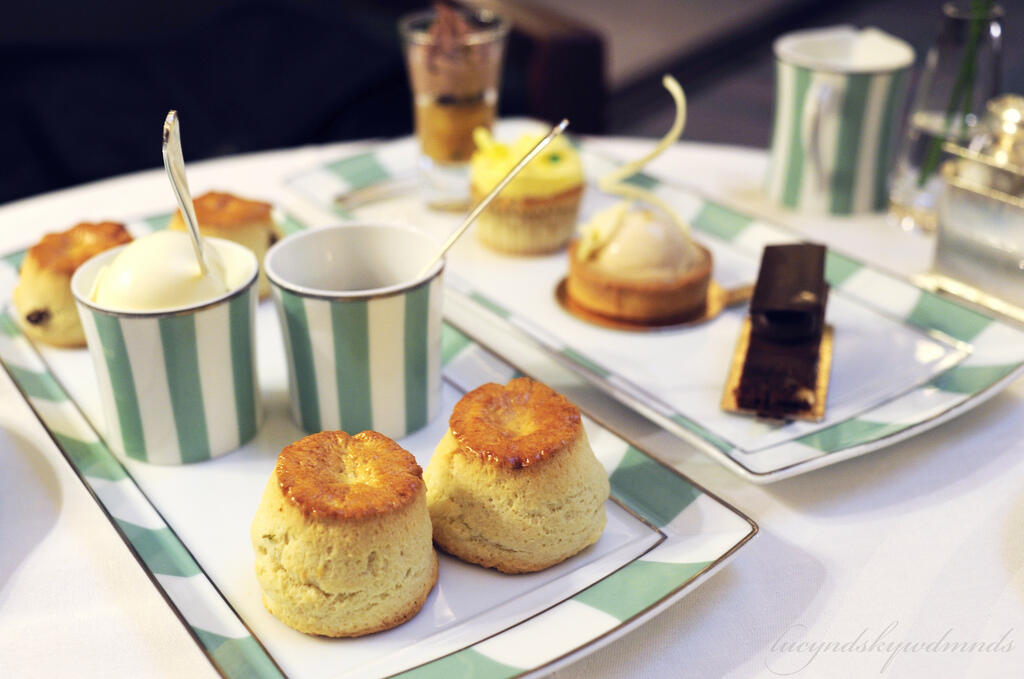 BB Bakery Afternoon Tea Bus Tour
If you're looking for an afternoon tea experience like no other, BBakery's afternoon tea bus tour is sure to please. Not only do you get all the tea, cakes, and sandwiches you'd expect from a traditional afternoon tea; you also get to do some London sightseeing at the same time!
Departing from Trafalgar Square, you'll spend an hour and a half touring London, taking in the city's most famous landmarks including The London Eye, Marble Arch, The Royal Albert Hall, Big Ben, Buckingham Palace, Piccadilly Circus and more, while you enjoy what BBakery (who also offer afternoon tea at their Covent Garden store) does best: pastries, delicious cakes, sandwiches and, of course, tea (served in travel cups to avoid the inevitable spillages that come with drinking hot beverages in a moving vehicle).
8 Northumberland Avenue, off Trafalgar Square, WC2N 5BY
+44 (0)20 3026 1188
bbbakery.co.uk
Tour runs daily 12.30 pm – 3 pm; reservation essential
Photo credits:
Sanderson Hotel: https://flic.kr/p/oadPqu 
Claridge's: https://flic.kr/p/7WbdJa