4194 Views
It is arguably London's most famous food destination, and at Borough Market it's not just the plethora of stalls at which you can feast. Unsurprisingly, a whole foodie scene revolves around the market, so when stalls shut up shop for the day, the restaurants located around it continue to supply the demand. The range of restaurants around Borough Market is huge, and from tapas to oysters, pancakes to gourmet Scotch Eggs (the greatest snack you've never tried), there's something to suit all tastes. Rounding up the pick of places to visit, here are the best places to eat at Borough Market.
Black and Blue
Owning its own butchers shop – located in Kingston Upon Thames – it's fair to say that Borough Market steak house Black and Blue takes the provenance of its meat seriously. Inside the restaurant you'll find exposed brick, dark leather chairs and raw steel in a masculine space dedicated to the eating of meat. And in a space dedicated to the eating of meat, why would you look beyond the côte de boeuf? Yes, there is grilled chicken, burgers and racks of lamb but in Black and Blue it would be rude not to opt for steak.
1 Mepham Street
+44 (0)20 7928 9131
blackandbluerestaurants.com
Open: Mon – Fri 8 am – 11 pm, Sat – Sun 9 am – 11 pm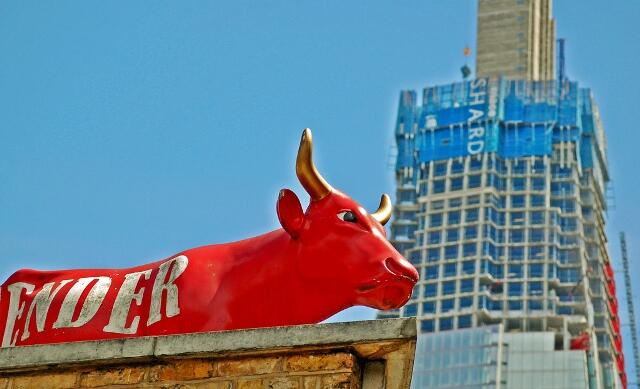 Roast
Perched above Borough Market, Roast is dedicated to delivering the best of British. While Borough Market offers an international collection of cuisine, Roast keeps things closer to home, sticking to British ingredients wherever possible. The result? A menu of traditional dishes with bold flavors, ranging from hearty braised ox cheeks with creamed onions to roast duck with tea-soaked raisins. Homely and traditional, Roast's food is what happens when the past meets the future: classy classics that can only leave you feeling warm inside.
The Floral Hall, Stoney Street
+44 (0)20 3006 6111
roast-restaurant.com
Open: Mon – Fri 7 am – 10.30 pm, Sat 8.30 am – 10.30 pm, Sun 11.30 am – 6.30 pm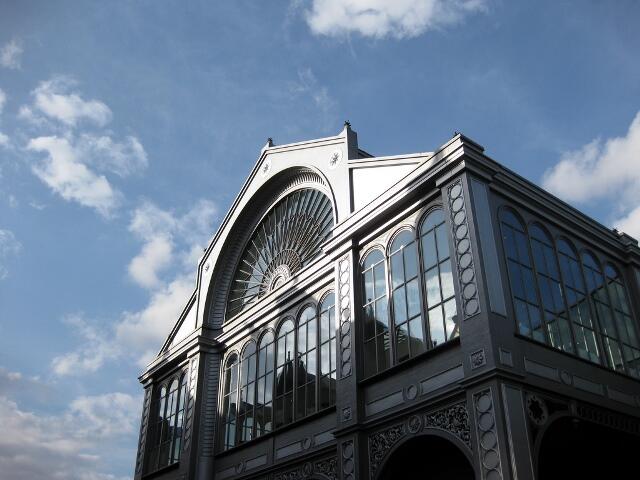 Elliot's
If there were nothing at Borough Market but Elliot's Café, it would still be one of London's finest foodie destinations. Okay, maybe that's going over the top with a touch of hyperbole, but Elliot's Café is what the market is all about. Sourcing many of its ingredients from the market, the menu is a celebration of the produce on any given day. Its pared-back, bare-brick, Scandinavian aesthetic is pretty much the perfect setting to enjoy a hunk of slow-cooked shoulder of lamb with green sauce.
12 Stoney Street
+44 (0)20 7403 7436
elliotscafe.com
Open: Mon – Sat 7.30am – 10pm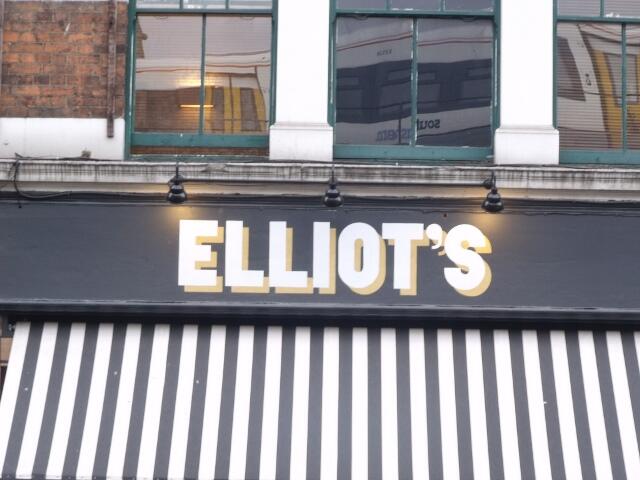 Tapas Brindisa
Priding themselves on their authenticity, Tapas Brindisa serve up the best tapas in Borough. While its "no reservations" policy can keep you waiting, a little queuing is worth it for the likes of the cereal-fed Iberico de Cebo ham that awaits you once you're in. Originally one of London's premier importers of Spanish food products, the company opened Tapas Brindisa in 2004 and has been serving the finest cheeses, hams and fish from Spain ever since.
18-20 Southwark Street
+44 (0)20 7357 8880
brindisatapaskitchens.com
Open: Mon – Fri 10 am – 11.30 pm, Sat 9 am – 11.30pm, Sun 11 am – 10 pm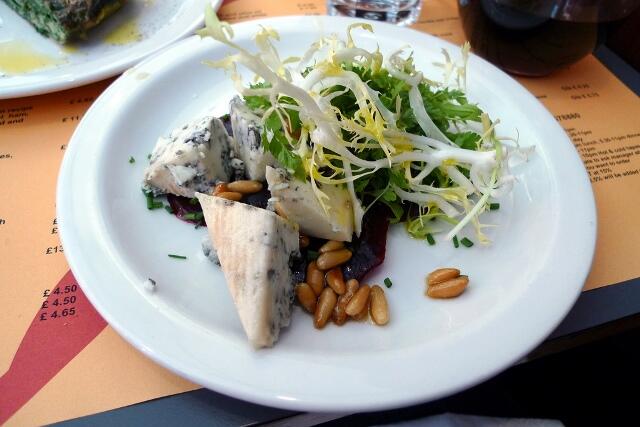 Wright Brothers Oyster and Porter House
They have all the fish pie, whitebait, langoustines and sardines a fish lover could desire, but at Wright Brothers Oyster and Porter House it's all about the oysters – how did you guess? Serving prized crustaceans, some fished from their own expanse of water in the South West of England, the oyster bar at Wright Brothers is the place to be. Take a seat or stand at the counter and sample the extensive range of oysters that will have your taste buds taking your mind anywhere from the sea of Morecambe Bay, England to the coast of Cumbrae, Scotland.
11 Stoney Street
+44 (0)20 74039554
thewrightbrothers.co.uk
Open: Mon – Fri 12 noon – 11 pm, Sat 12 noon – 10 pm, Sun 12 noon – 9 pm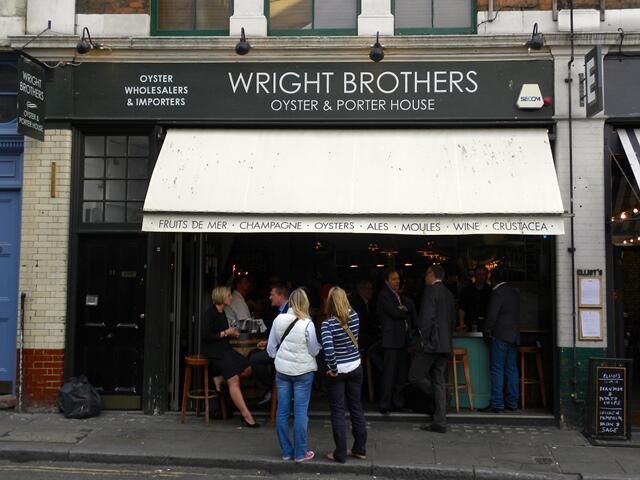 Maria's Market Café
Cheap and cheerful doesn't quite do Maria's Market Café justice, although they are two words that describe it well. The traditional English café (pronounced "kaff") is a Borough Market institution and has been here since 1961 providing bubble and squeak, fried breakfasts, and bacon sandwiches to rich and poor alike.
Middle Market
+44 (0)20 7407 1002
boroughmarket.org.uk/marias-market-caf
Open: Wed – Sat 9 am – 5 pm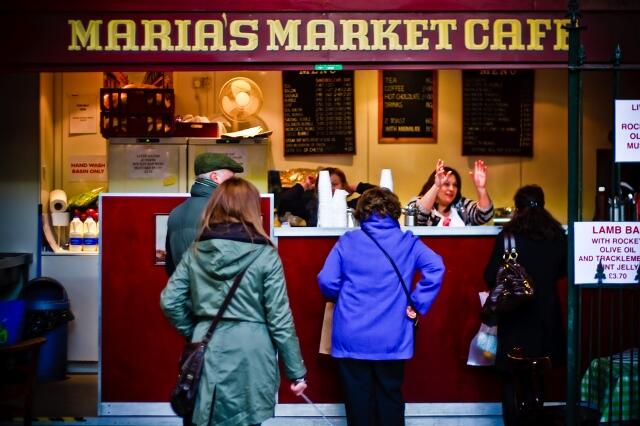 The Rake
Not known for its food – because it doesn't really serve food per se – The Rake pub is a secretive Borough best-eat all the same. A tiny pub, its main business is its amazing array of craft beer from all over the world. However, those in the know should be aware that The Rake is also a provider of the finest Scotch Eggs – the gourmet king of pub snacks. A boiled egg, wrapped in minced pork, covered in breadcrumbs and deep-fried, accompanied by a punchy pale ale: does simple food and drink get any better? In fact, does life get any better?
14 Winchester Walk
+44 (0)20 7407 0557
utobeer.co.uk/the-rake
Open: Mon – Fri 12 noon – 11 pm, Sat 10 am – 11 pm, Sun 12 noon – 8 pm