2669 Views
If you've already successfully battled through the crowds of St. Peter's Basilica and seen the Pope speak, thrown a coin in the Trevi Fountain and explored the Colosseum, then you're probably thrilled to have witnessed up close some of the world's most iconic monuments. But perhaps you're also a bit fed up with the throngs of tourists or fairly tired? Lucky for you, there are countless ways to better acquaint yourself with Roman culture and the city that are miles away from the chaos of the tourist center. Below is a list of some of my favorite ways to soak in the spirit of the Eternal City – divertitevi!
1. Explore Italy's up-and-coming beer scene
In a country hailed for its wine, Rome's innovative craft brewers are in the midst of a culinary revolution, producing artisanal beers that are every bit as complex as Italy's beloved vino. Open Baladin (Via degli Specchi, 6) is perhaps the city's best-known birreria and is helmed by Teo Musso. Revered as the founding father of the brewery movement in Italy, Musso produces 30 different beers, each his own recipe. Try his aromatic "Nora" ale, brewed with ginger and orange peel or "Nazionale" made with barley and hops grown on Musso's farm in Piedmont.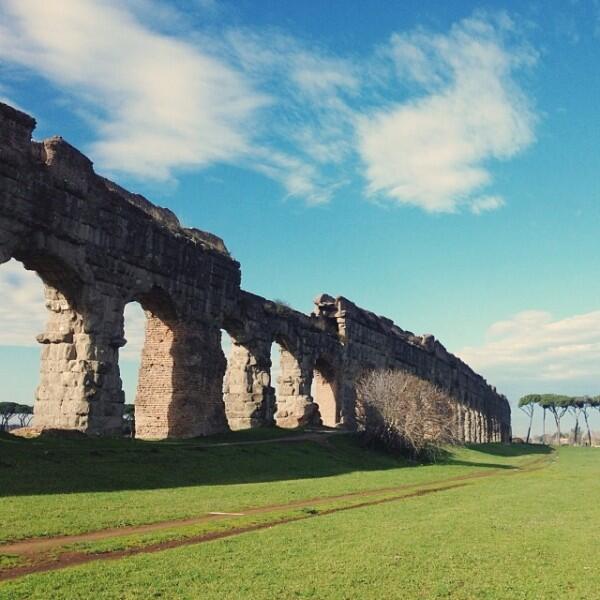 2. Go green in Rome
Despite its urban reputation, Rome does offer plenty of green spaces that are perfect for a picnic and nap in the shade. Indulge in the simplicity of fresh Italian ingredients and grab a crusty loaf of bread and some prosciutto crudo, olives and cheese at Volpetti (Via Marmorata, 97) in Testaccio, or order a gourmet sandwich to go at Romeo (Via Silla, 26) in Prati. Then head to Villa Doria Pamphili (Via del Casino Corsini) and enjoy your picnic on what were once the grounds of a seventeenth century villa, now Rome's biggest public park. Another local favorite park is Giardino degli Aranci (Via di Santa Sabina) – perched on top of the Aventine Hill. This garden boasts a stunning view of the city and is home to a 14th-century fountain.
3. Bring home something custom made
For a one-of-a-kind souvenir, look no further than the workshops and boutiques of the innovative artisans of Rome. Le Nou Due (Via del Boschetto, 111) in Monti takes your measurements and whips up a personalized, tailor-made dress starting at 35 euro, and the designers also let you pick out the fabric, color and style of your garment. In business since 1949, Artisan Armando Rioda (Via Belsiana, 90) will make you a chic, handmade leather wallet or passport holder to order for 50 euros, or a leather purse for 100 euro.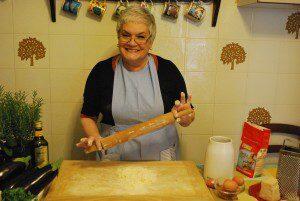 4. Learn a thing or two about Roman cuisine
Eating Italy's "Cooking with Nonna" cooking class teaches you how to prepare some of the delectable dishes you sampled in the Eternal City, so you can easily recreate them back home. Rome local Nonna Bruna will teach you how to make Roman Jewish-style artichokes, homemade gnocchi with tomato and basil sauce, saltimbocca and tiramisù. Best of all? You get to sit down and savor what you cooked afterwards, accompanied by some wine, of course.
5. Relax in one of Rome's lesser-known piazzas
Once you've visited the city's most famous piazzas (Piazza di Spagna, Piazza Navona and Piazza di Trevi) scope out a few of the quieter yet no less charming squares. Piazza San Lorenzo in Lucina boats a church with masterpieces by Bernini and also offers plenty of outdoor seating if you'd like to sip a cappuccino and people watch like the locals do. Piazza Madonna dei Monti is the heart of the Monti district and offers the perfect place to sit with a glass of wine after a long day of vintage shopping. Perhaps most enchanting of all, Piazza Mattei is hidden between the Tiber River and the Jewish Ghetto, and is home to a stunning bronze fountain adorned with turtles that, according to legend, were added by Bernini.