16793 Views
There are certain moments in my everyday life in Rome that never fail to elicit giddiness and delight, no matter how long I've lived here. Strolling past the austere beauty of the Pantheon, especially at night, visiting Testaccio's famed Volpetti gourmet food store (thinking to browse or to buy because how can one not be gleeful at the sight of 103 different types of cheese?) and, last but not least, the unbridled joy of the moment a freshly baked pizza arrives from a magnificent wood-burning oven to my table.
The Roman-style pizza (crispy thin crust, heavenly, melting mozzarella cheese and just the right amount of tomato sauce) has become my go-to dish here in Rome, and I will find any excuse to eat one. "It's been a long day," I tell my sister on the phone. "Let's get pizza." A few days later she calls me on her way home from work. "It's Friday," she announces matter of fact. "Let's get pizza." And even now, as I type this, I'm eagerly awaiting the arrival of my buffalo mozzarella pizza, ordered under the guise that it's Monday and the first day of the week is always trying . . . right?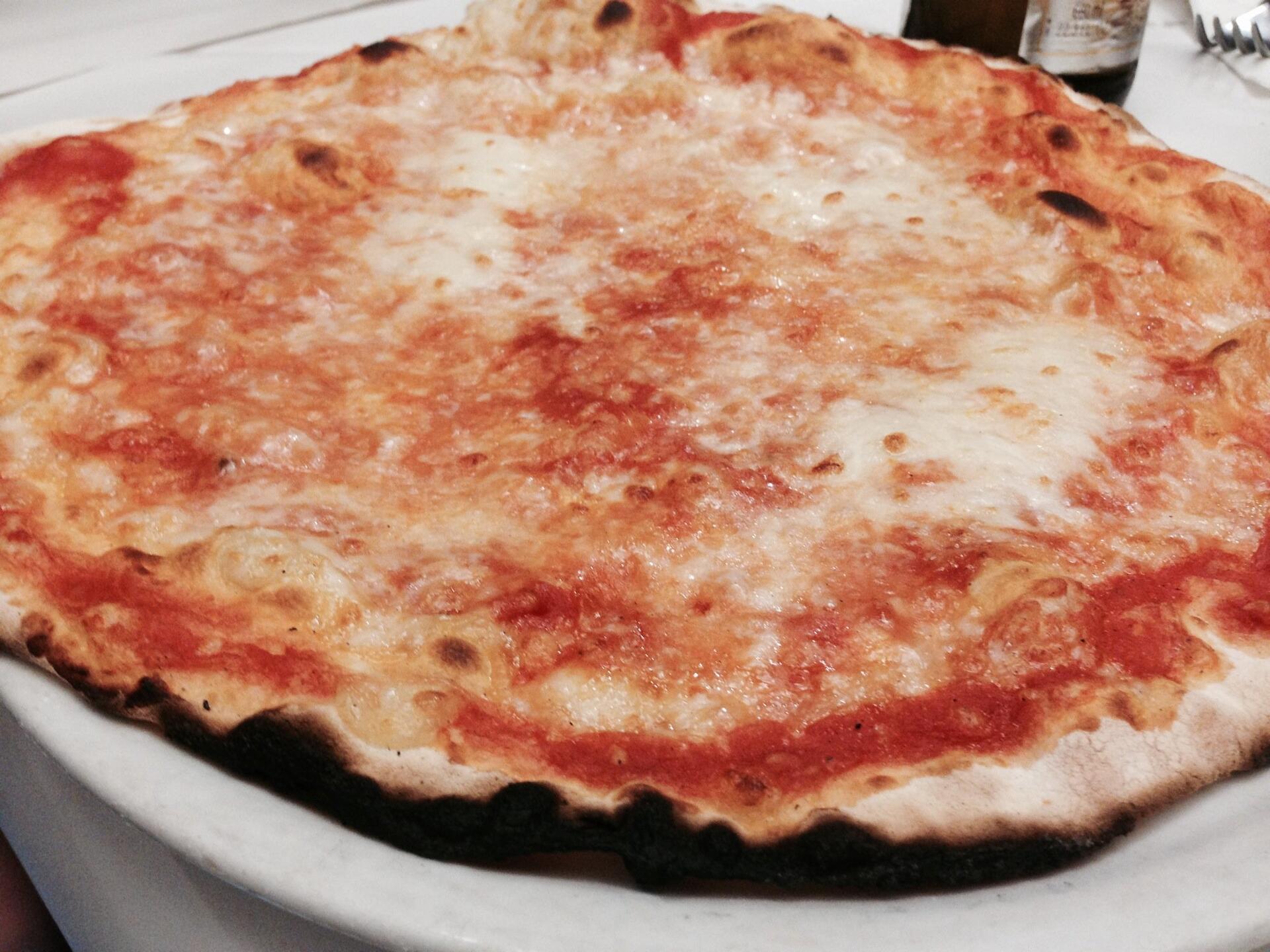 Trastevere is one of my favourite neighbourhoods in the Eternal City, and it's also home to some of the best pizzerias. Grab a table with friends, indulge in some classic Roman starters (suppli! fried zucchini flowers!) while you wait and, when your pizza finally arrives, savour every glorious bite.
Dar Poeta 
I ate my first pizza in Rome at Dar Poeta three years ago, and it was love at first bite. Although I've tried many different pizza variations here, my favourite remains its "Lingua de Foco" topped with fior di latte mozzarella and spicy salami. If you have room for dessert, don't miss out on Dar Poeta's delectable nutella and ricotta cheese calzone.
Fun fact: Dar Poeta uses a yeast-less, slow-rise dough, which is said to be easier to digest.
Vicolo del Bologna, 45
Tel 065880516
Monday to Sunday: 12:00 pm – 1:00 am
Ivo a Trastevere
Constantly packed with locals and tourists alike, Ivo's pizza menu is lengthy and sticks to the traditional Roman recipe. If you're dining companions aren't in the mood for pizza, there's also a trattoria menu with primi (pasta dishes) and secondi (or meat dishes). You can catch a Roma soccer game on the pizzeria's big screen TVs or if you prefer a quieter atmosphere, ask to sit at an outdoor table.
Fun fact: Ivo's has been open for over four decades.
Via di San Francesco a Ripa, 158
Tel 065817082
Monday: 5:00 pm – 12:00 am
Tuesday closed
Wednesday to Sunday: 5:00 pm – 1:00 am
Pizzeria ai Marmi
If you ask a local where to find the best Roman-style pizza, chances are she'll recommend Pizzeria ai Marmi. The crust is perfectly crisp, the toppings are fresh and the appetizers are to die for. (Tip: split the fried cod fritters and Jewish-style artichokes with your table while you wait for your pizzas.) If you're looking for a calm quiet atmosphere, better skip Marmi – it's usually packed and quite boisterous.
Fun fact: This pizzeria's white marble tables have earned it the nickname l'obitorio, or the morgue.
Viale di Trastevere, 53/57
Tel 065800919
Monday, Thursday to Sunday: 6:30 pm – 2:30 am
Tuesday: 6:30 pm – 12:00 am
Wednesday closed

Pizzeria Nerone
If you prefer thick crust to thin crust, look no further than Nerone. This pizzeria's pizza is prepared alla napoletana or Neapolitan style, which consists of a dense, chewy crust and more sauce than cheese. The Seneca Pizza (rapini broccoli, sausage, mozzarella and parmesan cheese) is my personal favourite, and its draft beer (alla spina) is the perfect compliment to your pie.
Fun fact: Many of the pizzas here are named after famous figures in Ancient Rome.
Via del Moro, 43
Tel 0658301756
Monday to Sunday: 7:00 pm – 12:30 am