4326 Views
There are many different signs that summer is coming to an end in Europe: the leaves turn brown and begin to fall from the trees, it gets darker earlier in the day, and most importantly we start serving the craft beer – Bokbier, on our Amsterdam Food and Canals tour! Craft beer in Holland is serious business, so much so that there are more breweries here than in Belgium.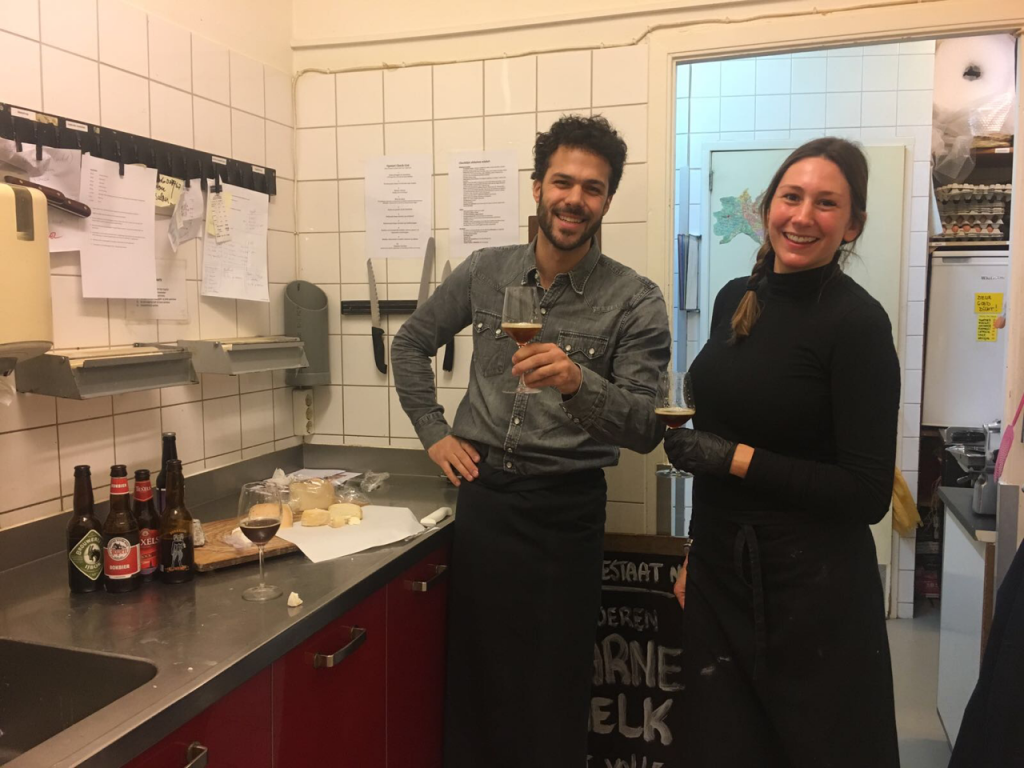 What is Bokbier?
"What is this Bokbier?" I hear you cry, hang on a second and I will reveal all.
'Bock' beer is a strong lager of German origin, and Bokbier is the Dutch version. It's a maltier, ruby-red colored, slightly hoppier version of regular lager brewed especially for the autumn and winter seasons. Most of the larger Dutch breweries, like Heineken and Grolsch produce a Bokbier, but we like to concentrate on the smaller, craft beer brewers. Today there are over 50 on the market in the Netherlands.
Some say the origin of the beer's name goes a little like this: It was originally brewed in the German town of Einbeck during the fourteenth century, and was so popular it moved around the country but that due to subtle language differences and pronunciations between the north and south of the country, 'Einbeck' was heard as "ein bock" by Bavarians, which means "billy goat" in German. This is why you'll often see goats on the labels of this beer to this day!
Amsterdam's Bokbier Festival
We sent our wonderful tour guide, Aileen, to the 40th annual Bokbier Festival in Amsterdam to try some out for us! Here's a run down of some her favourite beers brewed by independent breweries.
Beer: Imperial Rye Bock 8,5%
This young microbrewery claims to make the favorite beers of the Gods! Brewer, Aart van Bergen started brewing beer in his own house, but was so successful that he scaled up to satisfy the needs of the beer lovers of Amsterdam. The American craft beer revolution, fantasy films, comic books and games are his inspirations so they've been incorporated into the company logo.
Taste: The Imperial Rye Bock is a dark double bock with 8.5% alcohol, made with a large dose of rye and chocolate roasted malt. It is an intense, full-bodied beer with a spicy aroma and toffee, coffee and dark berry flavors. 
Beer: Go B*ck Yourself 8.2%
The brewery opened in 2012 and although it only began making bock beer in 2015 it won second place in the Special Bock category that year! The brewing style combines classic German and British methods but adds a modern twist.
Taste: Go B*ck Yourself is a Weisse Doppelbock made with 100% Weyermann malt, Schneider yeast and Chinook hop. The beer -which is lower in acidity so not too bitter – is full-bodied with caramel flavor and has a smooth finish. Delicious and very easy to drink.
Beer: Van Vollenhove Bokbier 6.5%
The beers are brewed in a 19th-century building with a high ceiling and large windows. They recreate historic Van Vollenhove beers from the last century as well as making their own modern brews. The Van Vollenhove bock beer is brewed with 6 different kinds of malt.
Taste: Good sweet and bitter balance, caramel flavor, surprisingly light and easy to drink, a really wonderful thirst quencher!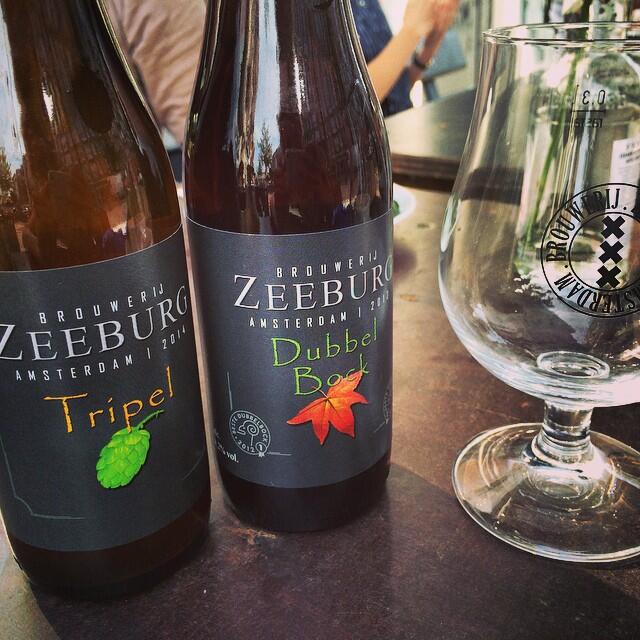 Beer: Zeeburg Dubbelbock 8,2%
This wonderful bock beer is brewed according to German tradition and won the "Best Doublebock" at the festival this year.

Taste: Brewer Robert van Lil describes his beer as full bodied and creamy with a taste of caramel, malt and a light smokiness. Velvety yet refreshing, a total delight!
**********************
Planning your trip to Amsterdam? Explore the city's culture, history, food and beer by taking our food and canals tour or our walking-only food tour in the stunning Jordaan neighborhood!
**********************
Where to Drink Craft Beer in Amsterdam
No matter what time of year you visit Amsterdam there are plenty of fantastic places to try hundreds of varieties of locally brewed craft beer (obviously we think on our boat is the best…) but here are a few other places to enjoy a drop.
A modern brewery next to a windmill producing organic blonde and dark beers. They also run short tours.
Address: Funenkade 7, 1018 AL Amsterdam, Netherlands
12 beers on rotation in an arty, warehouse setting.
Address: Gedempt Hamerkanaal 85, 1021 KP Amsterdam, Netherlands
Exposed brickwork, 40 beers on tap and over 100 bottles. What more could you want?
Address:  Overtoom 417, 1054 JR Amsterdam, Netherlands