6938 Views
As someone who has travelled her fair share of European countries, and being an avid foodie, I always find it quite interesting to learn about the culture and traditions behind a country's cuisine. However, from an Italian's point of view, when I sit down at a restaurant and don't get offered an exhaustive list of antipasti (starters), I often think to myself, "where do I start?"
In Prague, meals consist of two or more courses:  the first course is normally a soup, the second course is the main dish combined with a number of choices as side dishes, and a dessert or compote to finish off the meal with a touch of sweetness.
Soups are a key ingredient to Czech cuisine. The most classic soups are beef, chicken or vegetable broth with noodles. Some creamier alternatives are garlic, pea or cabbage, and lentil or bean soups, to name a few. Kulajda is a traditional South Bohemian soup made with water, cream, spices, mushrooms, egg, dill and potatoes. The result is a beautiful creaminess, white color and characteristic flavor.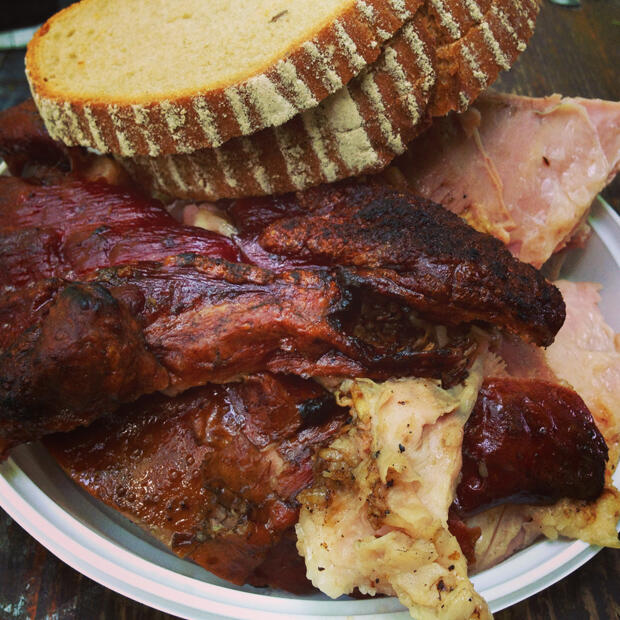 The main dish is usually made from animals, birds or fish bred in the surrounding areas. Main dishes in Prague are primarily meat-based. Pork is especially common, as it has a short production time, compared to beef. Beef, calf and chicken are also very present in the Czech diet. In restaurants you can always find the traditional dishes. Roast pork with dumplings and cabbage is the most typical Czech dish. The cabbage can be served either cooked or pickled. Dumplings are a bread-like dough ball served in slices next to both mains and soups. They can be either wheat or potato based, and are one of the classic Czech side dishes. Guláš is a stew made with beef, onions and spices, sometimes also made with pork or game, and can be made vegetarian with cabbage or potatoes.
• • •
For more about Czech food, take a look at our illustrated guide to traditional Czech foods.
• • •
For dessert, try out some fruit dumplings made with apricots or plums. The whole fruit (or sometimes just pieces of it) is coated with either potato or curd dough, and then steamed and served with butter, sugar and often also poppy seeds. Sweet dumplings are also eaten as a main dish. Alternatively, Palačinky pancakes are filled with fruit jam, rolled into flutes and served with icecream. Most traditional desserts are made using fruit cooked in a variety of ways.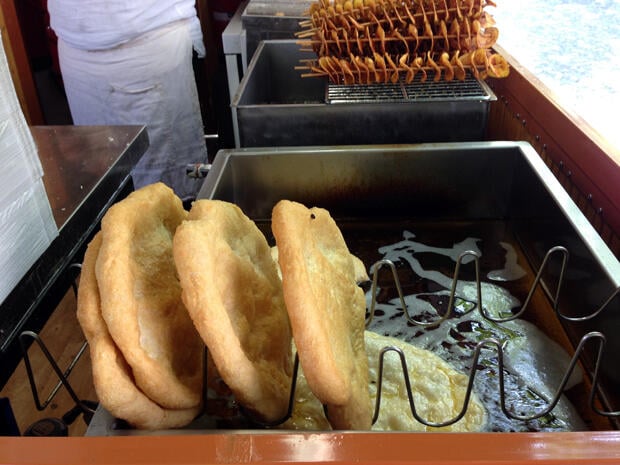 If you're walking around Prague and feel like a midmorning, or midafternoon snack, have a go at some Bramboraky (fried pancakes made with grated potatoes) and Utopenci (pickled bratwurst). With a glass of beer or wine, make sure you try the Smazeny syr (fried cheese slices) or the soft cheese marinated with peppers and onions in oil, locally known as Nakladany hermelin.
To wash everything down the Czech way, there are a number of Czech beers and wines, as well as two unique locally produced liqueurs called Fernet Stock and Becherovka. If you prefer non-alcoholic beverages, Kofola is a soft drink similar in look and taste to Coca Cola but less sweet.