4608 Views
Where to Eat in Rome in August – updated August 2020
You're visiting and you don't know where to eat in Rome in August? People back home said you would have found all the good spots closed for holidays? Not quite true as the locals know! Many fantastic food joints are waiting for you! Take a look at the list of our favorite places to eat in Rome in August!
Even before August hits Rome, the streets begin to empty of its residents. So when the middle of the hottest month arrives, at least you've been prepared by degree for the mass exodus.  It is a long-standing tradition that Italians take a holiday during August, sometimes for the whole month or for several weeks but surely on the 15th. August 15 is the holiday of all holidays in Italy: the beloved day of ferragosto. Ask many Italians and they will say it's better than Christmas. Heat on the side, this can be a great time to visit the "Eternal City" avoiding the usual chaos.
Flavio al Velavevodetto in Testaccio
This restaurant has become a Testaccio standard for good reason. It has delicious Roman food and is burrowed into the incredible Monte Testaccio. I love eating inside and admiring the sections of neatly stacked amphorae vases that the Roman threw away and which compose the whole hill. There is also seating outside on the terrace. You should always call ahead to book a table as it's a popular spot, especially when there aren't other places open.
https://www.ristorantevelavevodetto.it/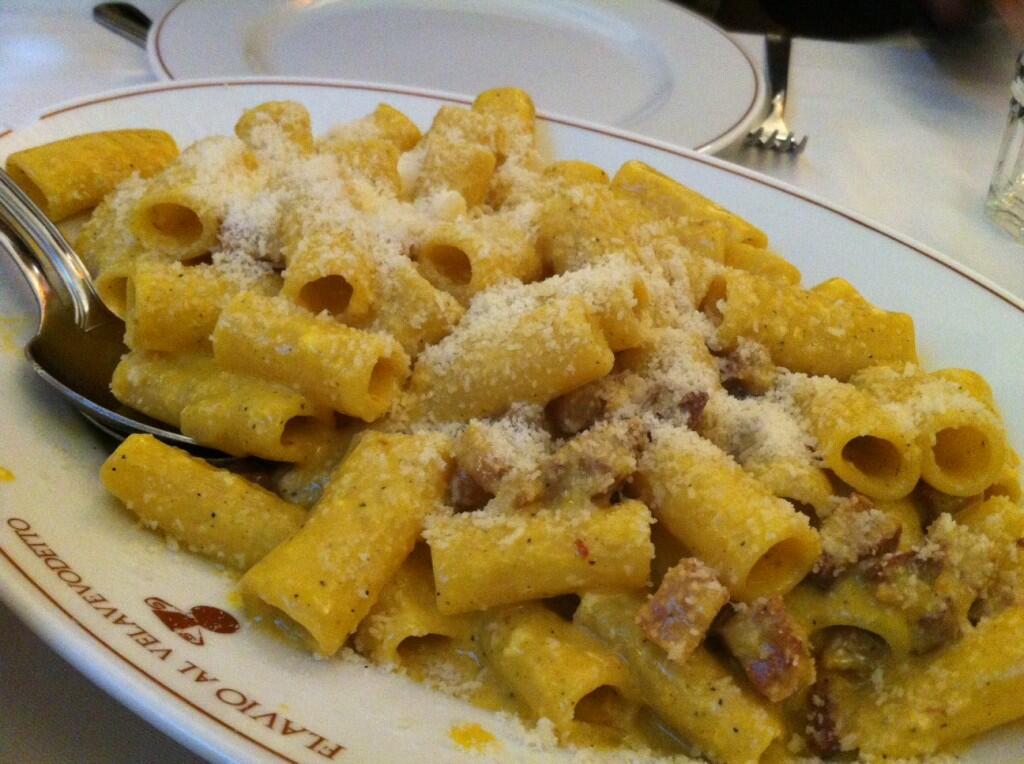 Okay, so this isn't exactly a restaurant, but it is a pizzeria that serves a variety of pizzas by the slice. The ovens at La Renella burn all summer long, even on August 15. Another bonus is that La Renella is open until 2 am, so if you're craving a late-night snack after a night out in Trastevere, this is the place to please your stomach.
Open Baladin in the Center
Open Baladin deserves to be on this list even though it'll close for a week in August (from the 11th to 18th). Entering the cool restaurant on a hot day and sitting down for some chips, burger and cold microbrewed beer feels like its own holiday. While you're sitting at the bar or on a vintage couch you'll surely forget about how hot it is outside.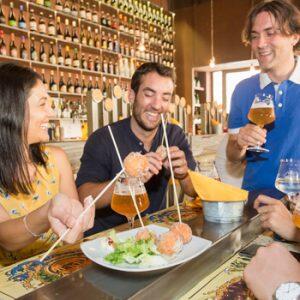 Trattoria Luzzi at the Colosseum
If you're hungry and near the Colosseum, dive into Trattoria Luzzi for some good typical Roman dishes. The place can be quite busy but is definitely worth the wait. The staff is welcoming but fast, it won't take too long! Though the area around the Colosseum is heavily touristy, the restaurant is surprisingly not only filled with tourists but many locals too and serves very good pizza & pasta.
https://www.trattorialuzzi.it/
I Supplì in Trastevere
Supplì (fried rice balls stuffed with mozzarella) are one of Rome's most iconic street foods. This hole-in-the-wall takeaway joint is considered by many to make the best suppli in the city. Also selling home-cooked pasta, roasted chicken, seasonal vegetable dishes, and excellent pizza al taglio, this noisy rosticceria is bustling both day and night. Open from 10 a.m to 10 p.m., the lovely guys at the counter will make your day (and your life) much better!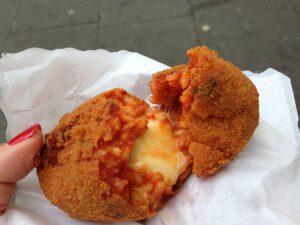 Roscioli in the Center
This place on Via dei Giubbonari looks more like a high-end alimentari (small daily grocer) from the outside. Hanging prosciutto legs that frame the window. Luxurious cheeses decorate the glass case that runs along the front. But if you go inside you'll find a restaurant that serves renowned pasta dishes like carbonara. Of course, you can also come here to get your dried meats and fresh cheeses during August. Roscioli isn't open on Sundays or on August 15.
http://www.salumeriaroscioli.com/
Antico Arco near Monteverde Vecchio
Take in a sunset over Janiculum Hill then head through the old arch to eat dinner at this family-run restaurant. Antico Arco serves traditional Roman food with a twist, such as adding crunchy zucchini flowers to the old recipe for cacio e pepe. The restaurant is open for dinner and lunch even on August 15.
Don't miss out on some of the amazing places to eat in Rome in August! You can taste all the best Roman foods on one of our amazing Rome food tours on your next visit!