56071 Views
Planning to holiday throughout Europe and not sure how to decide which cities to visit? Some people might base their itinerary on famous or historical sights, but we foodies look to research which cities will be the best food and wine destinations to enhance our overall travel experience. You might ask yourself which are the most foodie cities in Europe? When thinking about food in Europe, the first places that come to mind are probably Italy and France, because the traditions grab at those heart strings. Strangely enough, though, some of the best European restaurants are located in northern countries; and often, as is the case in France and Italy, you must leave the biggest towns to have the most genuine foodie experience.
So which could be a suitable metric to decide where to go? Surely, the Michelin star ranking is a good starting point, as this guarantees a perfect dining experience. In my opinion, however, a star (or even 3 stars!) is not enough. You have to adjust your ranking, because a city can be a real "foodie city" even without boasting any stars… let me explain in the following list, in reverse order from 15th through to number 1!
15. Palermo (Italy)
The capital of Sicily is – no doubt – a foodie city. Food origins are a mixture of cultures combining Roman, African and Arabic influences. There is only one Michelin starred restaurant, the Bye Bye Blues, located in Mondello, an amazing beach not far from the center. But food is all around you, with lots of markets where you can taste the best street food. First of all the so-called pane 'ca meusa (bread with spleen). And then the arancine (fried rice balls), and all the traditional Sicilian pastries, like cannoli, cassata – not forgetting their amazing gelato.
14. Girona (Spain)
Spanish cuisine, once well-known maybe only for paella, has really became the center of the new way of cooking over the past 15 years, especially under the influence of the famous chef Ferran Adrià. In the little old town of Girona, in the south of Spain, you will find El Celler de Can Roca, a family owned restaurant often described as one of the best in the world. You may think it's a long way to go for just one restaurant, but it is well worth it to discover the innovative and award-winning menu. The 3 owners, who happen to be brothers, are responsible for the magic created in this restaurant, and their 3 Michelin stars are absolutely deserved!
13. Naples (Italy)
How can I forget to talk about the land of pizza? Pizza was invented in Naples, and it is probably the most iconic food in the world. But Naples is not only about pizza; you mustn't pass up the seafood or the timballo di maccheroni (a sort of pasta bake), and no meal is complete without a sweet sfogliatella (a type of pastry) and perhaps the best coffee in the world. You will never complain about dinner in Naples! Lose yourself in the narrow streets in the historical center or grab a pizza (folded in four, like a napkin) and eat it walking by the sea.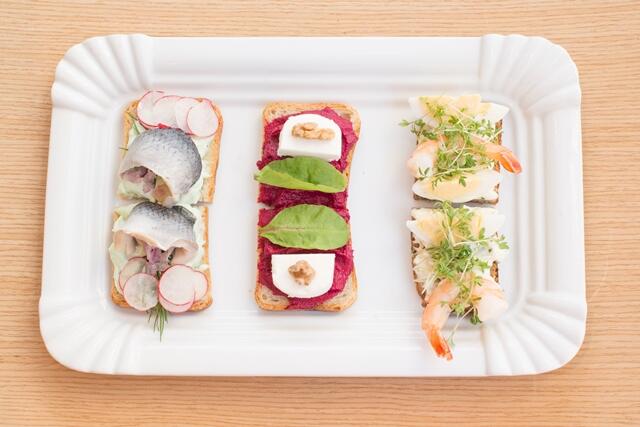 12. Prague (Czech Republic)
The charm of the Prague food scene is similar to the character of the city itself: a strong respect for history and culture with a dash of innovation. Renowned butcher Naše Maso keeps meat lovers happy by reviving classic techniques, while Sisters adds a healthy twist to chlebíčky, a traditional Czech party food. Just 25 years out of communist rule, the international food scene now spans the globe (with a strong Vietnamese presence), and the hipster cafe explosion is turning a country of instant coffee drinkers into cappuccino connisseurs. The Ambiente Group remain kings of the foodie scene, from the smažený sýr (fried cheese) and beer at Lokál's growing number of locations to fine dining at La Degustation, or lunch in the Karlin neighborhood at Eska and a nightcap at the newly opened Bokovka. And did we mention beer is cheaper than water?
Want to explore Prague's culinary scene with an expert foodie guide? Join one of our Prague food tours!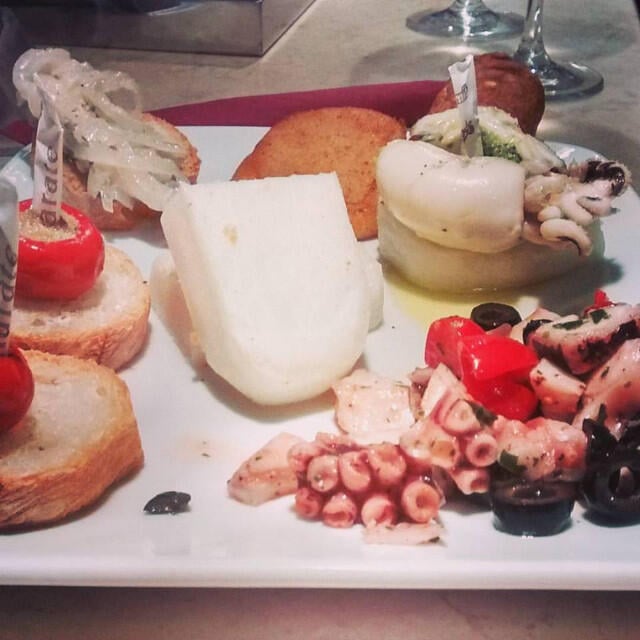 11. Venice (Italy)
Although one of the most famous cities in the world, Venice doesn't immediately spring to mind as a foodie hotspot. This may be due to the large number of tourists invading all the narrow streets between the canals on a daily basis. You have many options, and there certainly isn't lack of choice for places to eat, but may I make two suggestions. The first is to indulge in some of the best restaurants in town, like Quadri or Il Ridotto, both holding Michelin stars. The second is to think like a Venetian and look for one of the several bacaro spread out all around the city. The bacaro is a small place for food: the typical Venetian osteria, where you can find a good choice of wines by the glass (so called ómbre or bianchetti) and some little snacks (cicchetti). It is less of a restaurant and more like a bar, and above all it is the best place to feel like a true Venetian!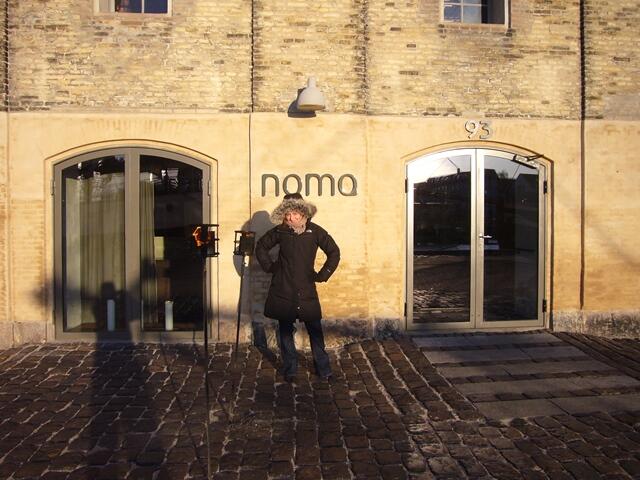 10. Copenaghen (Denmark)
I am sure that a few years ago the capital city of Denmark was famous for its amazing statue of the Little Mermaid and its beautiful location on the sea. But now, there are several Michelin-starred restaurants, and one of them, Noma (which has a staff of 65 people for only 12 tables) is named as one of the best places in the world to eat. Two others, Restaurant A O C and Geranium, are maybe less famous but also offer a one-of-a-kind dining experience. There are a further 12 restaurants with Michelin stars in Copenhagen – an incredible concentration of culinary talent in such a small city. And despite what I said at the start about Michelin stars not being the defining factor of a foodie city, the Danish capital certainly is a true heaven for any foodie!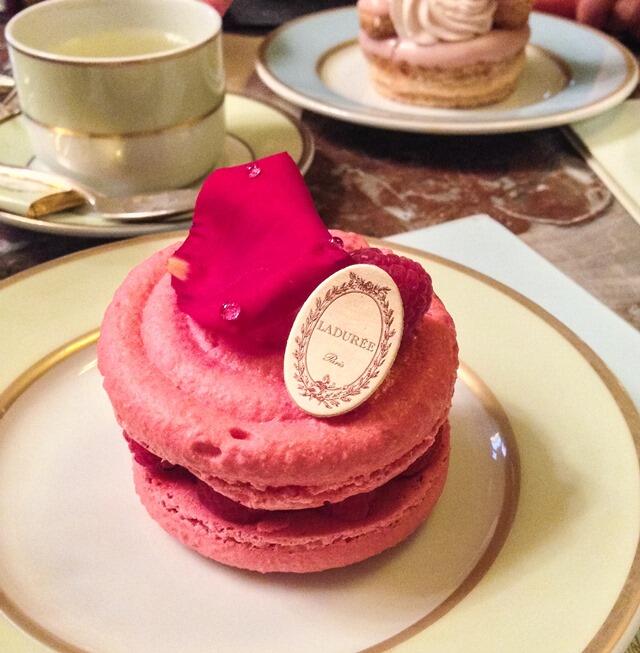 9. Paris (France)
How can you talk about Paris in just a few lines? It is the City of Love, no doubt, but we all know that Paris is a city of culinary excellence too. I'll offer some suggestions, but please forgive me if I don't have enough space to write about them all. First, imagine a very luxurious and intimate dining room: I suggest L'Ambroisie in Place des Vosges. It is a regal restaurant with an impressive menu and a historic location – words cannot describe it. But then, remember that Paris is a city in which you can find 9 restaurants with 3 Michelin stars, 13 restaurants with 2 Michelin stars, and an amazing 72 restaurants with 1 Michelin star – that's a whopping total of 125 stars spread across 94 restaurants!
If you prefer a more casual dining experience, walk along Saint Germain and take a look at rue de Buci, one of the most vibrant streets for Parisian life and cuisine. You can find bistros, boulangeries, restaurants and cafés, and you can also enjoy wonderful seafood. Stop at world famous Les Deux Magots, a historic restaurant where you can imagine you are famous writer…
Want to explore the Paris culinary scene with an expert foodie guide? Join one of our Paris food tours, launching soon!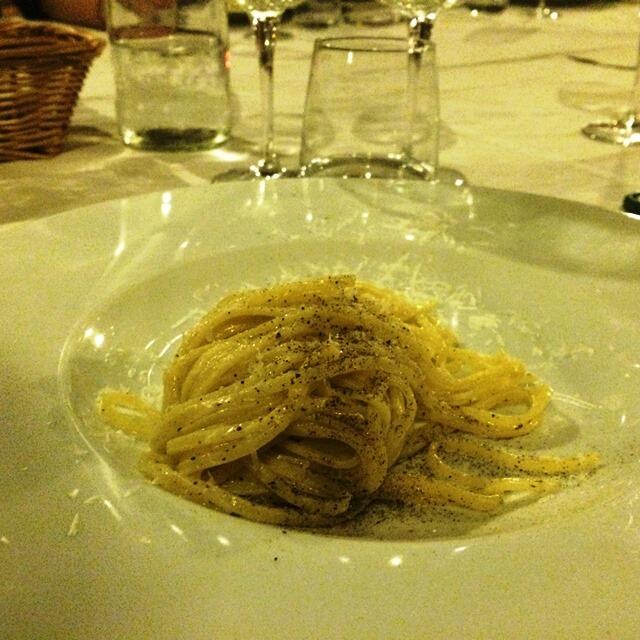 8. Rome (Italy)
From one capital city to another, Rome is a food lover's mecca, with an old tradition of food coming from different areas. You can find cuisine of Jewish origin, as well as all the food coming from the countryside around Rome, like cacio e pepe or amatriciana pasta. The so-called "fifth quarter" menu, which is very rich in taste and flavors, is actually the poorest part of the animal (i.e. offal like liver, heart and tail). Have a nice walk in the center of Rome or in the Trastevere neighborhood, and let yourself be captured by the typical Roman trattoria! I have many favorite places to eat in Rome, but one particular favorite is Armando al Pantheon, which offers some of the best cucina romana in a spectacularly historical location.
Want to explore Rome's culinary scene with an expert foodie guide? Join one of our Rome food tours or activities!
7. Lyon (France)
Back to France again and let's go to the food capital. Lyon is an amazing gastronomic town, where you can find probably the world's most famous chef of French cuisine, Paul Bocuse. Bocuse is almost 90, but still heads up his famous Bocuse d'Or: an amazing restaurant which is nothing short of a surreal tasting experience. A collector of Michelin stars, Bocuse led the whole city to a high standard in food, with great locations and fantastic restaurants serving the best food in the region. Definitely a particularly special destination!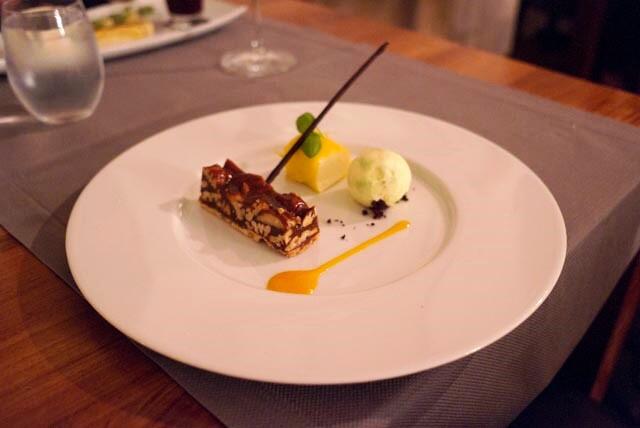 6. Amsterdam (the Netherlands)
Amsterdam may be better known for its Red Light District, coffee shops and canals (not to mention world-class museums), but in the past decade its food scene has come on in leaps and bounds. Top chefs like Ron Blaauw and Rogier van Dam are making waves with their new style of Dutch cooking. While Blaauw is inspired by his travels (he has recently opened Asian restaurant Ron Gastrobar Oriental to complement his original Ron Gastrobar), Van Dam's menu is seasonal and closer to home at his Michelin-starred restaurant Lastage. But it's not just the big guns that make Amsterdam's food so special – its street food of bitterballen (breaded balls of ragout), fries (try the patat oorlog topped with mayo, peanut sauce and raw onions!) and briny herring are equally delicious!
Want to explore Amsterdam's culinary scene with an expert foodie guide? Join one of our Amsterdam food tours!
5. Modena (Italy)
I know it may seem boring, but I cannot exclude some more Italian cities from this list. Modena is world famous for being the home of Ferrari, but it is also the home to a treasure of food. First of all, you cannot miss the Osteria Francescana, with 3 Michelin stars. Chef Massimo Bottura is considered one of the best chefs in the world (ranked number 2). But in fact the whole town is a paradise for foodies: it is the land of Parmigiano, ham, and a wide variety of salumi. And let's not forget the best balsamic vinegar!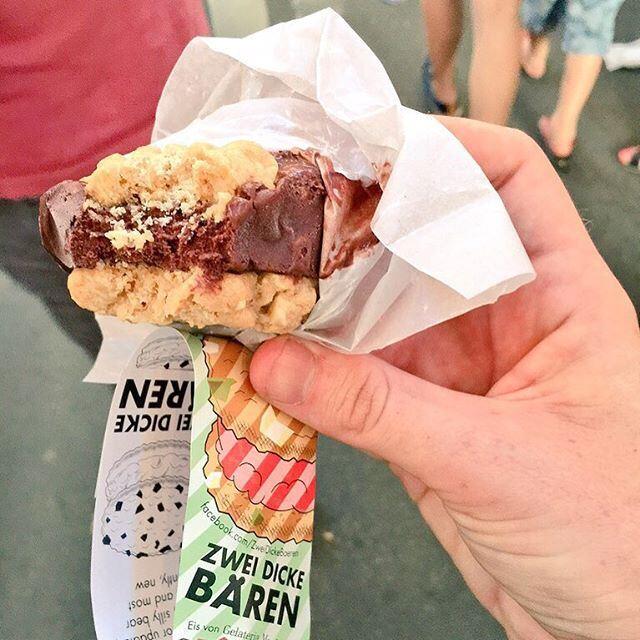 4. Berlin (Germany)
With 24-hour nightlife and enough history to last a lifetime, it might be easy to miss out on Berlin's growing culinary scene, but new chefs and an increasing amount of foodie markets are making Berlin famous yet again… And while the city may claim fame for currywurst (a simple snack food), there's actually much more appealing to Berlin's foodie reputation. On the luxury end of the spectrum, there's the 2 Michelin-starred Hotel Adlon Kempinski . On the more casual side, places like the Martkhalle IX run regular food markets, including a popular Thursday-evening street food market and weekend breakfast and dessert markets. The summertime Thai food park (where vendors set up illegal street food stalls selling the most authentic Thai food outside of Thailand) and a splattering of other international cuisines (from Russian and Vietnamese food to American burgers and brunches) reflect Berlin's status as an international hub of diversity.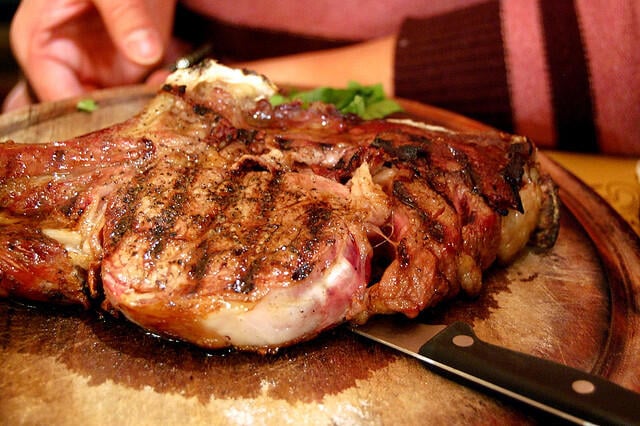 3. Florence (Italy)
I know Florence quite well, because my twin sister lives there and I visit often. Food-wise, Florence is famous for the bistecca alla fiorentina, (a steak weighing about 1.2kg) which is the symbol of the town. But I prefer to talk about the street food: the lampredotto sandwich made by the so-called trippai. Lampredotto is one of the four parts of a cow's stomach. It is a poor food, but very tasty and delicious served with salsa verde. The most famous trippaio is in the Loggia del Porcellino, just in the center of Florence.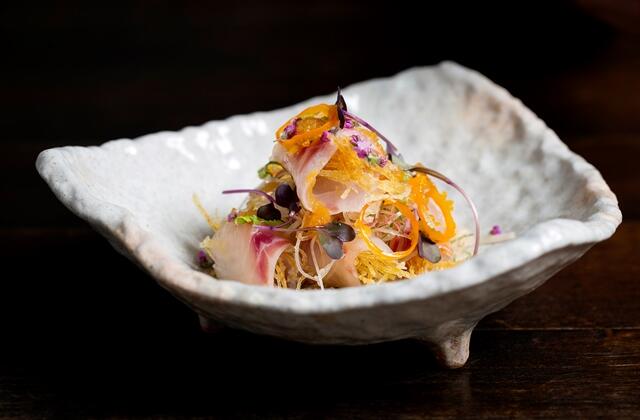 2. London (UK)
Could London be considered as one of the food capitals of Europe? Give that the population is 12 million, including dozens of nationalities, your chances of finding good food are pretty high. Plus, with the likes of Jamie Oliver, Nigella Lawson and Nigel Slater inspiring all generations to improve their cooking skills, the public are demanding better and better quality. Gone are the bad old days we all associated with British cuisine through the years of war-time rations through to the 80s – from the 90s onwards, London has seen a veritable foodie revolution. The English capital boasts about 65 Michelin-starred restaurants, with top chefs like Clare Smyth (trained by Gordon Ramsay) and Jason Atherton at the helm. While Smyth plans to open her own new venture in late 2016, Atherton has just launched izakaya-style restaurant Sosharu. So, forget that old idea of bad English food: look around and you will find everything from fine dining, to great pub meals, to a never-ending array of international street food.
Want to explore London's culinary scene with an expert foodie guide? Join one of our London food tours!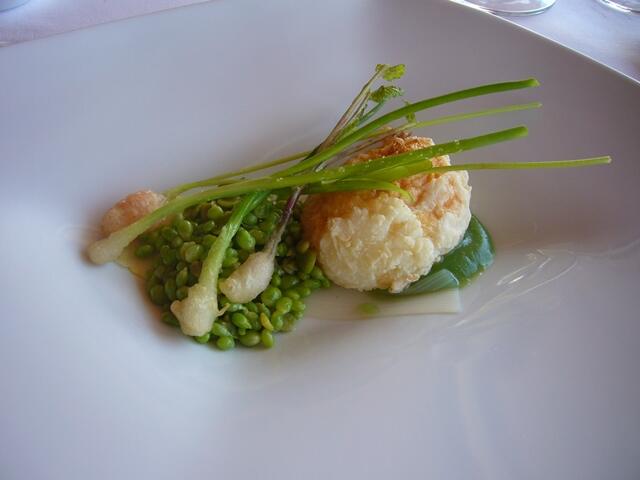 1. San Sebastian (Spain)
While it may be known as Donastia by its local Basque residents, it's more commonly known as San Sebastian. Or, as we like to call it, the Foodie Capital of Europe. Boasting more Michelin stars per square meter than almost anywhere else in the world (beaten only by Kyoto in Japan), San Sebastian is an absolute paradise for food lovers. At the top end of the spectrum, there's Mugaritz – currently at #6 on the list of the World's 50 Best Restaurants and known for its highly experimental molecular gastronomy – and the less well known but no less fantastic Akelarre. Not to mention Arzak and the eponymous Martín Berasategui. And because of their sheer number, it's actually possible to reserve a table at one of these Michelin-starred establishments within just a few weeks of your visit. However, for those wanting a more casual (and cheaper!) dining experience, look no further than one of the city's many charming pintxos bars. The Basque country's answer to tapas, pintxos specialties local to San Sebastian include slow-cooked veal cheeks, pimientos di padron (fried long green peppers) and bacalao (salt cod). Each bar has its own specialty, so be sure to check what the locals are eating and then join them!