11356 Views
Equal parts gin, Campari and sweet vermouth stirred and served over ice with a twist of orange peel – the Negroni may be an easy cocktail but its perfect balance of flavors make it a firm favorite the world over.
But where did it all start for this delicious drink – the Negroni?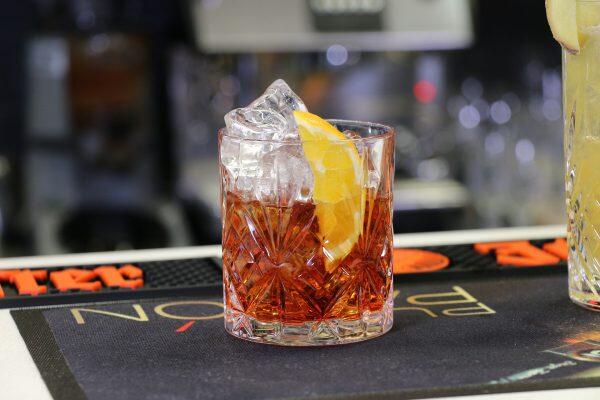 History of the Negroni
Although disputed by some, the common consensus dates the creation of the Negroni to 1919 and a bar called Casoni in Florence.
An intriguing regular of the bar was 'Count Camillo Negroni'. A man who had spent time in London (he was the grandson of a pre-Romantic English poet) and in America where he reportedly spent his time as a cowboy.
Back in his hometown after his travels, the Count asked the bartender to strengthen his favorite cocktail, an Americano, by replacing the soda in it with gin – perhaps influenced by his time spent in London.
The concoction became so popular that before long other visitors to the bar started to order a 'Negroni' and the legend was born.
The Negroni today
Is there any other cocktail that has enjoyed such a surge in popularity in the past few years than the Negroni? Not according to Gary Regan author of 'The Negroni: Drinking to La Dolce Vita', he believes the drink now "appears on about 300 percent more cocktail lists than 10 years ago".
Campari made the most of the Negroni's new status and declared 2011 to be 'The Year of the Negroni'. And, there's now even a worldwide Negroni week!
This annual Negroni celebration began in 2013 with 100 participating venues and now has 6,000 venues joining in around the world. This year it takes place from June 5-11, learn more about it.
Recipe: for the perfect Negroni
Gin, possibly a good quality one, 30 ml (perhaps one with sweeter botanicals to contrast with the bitter flavors)
Campari, 30 ml (Campari is classic, but you can even choose another bitter)
Sweet vermouth, 30ml
In a rocks glass, add the gin, Campari, and sweet vermouth. Give it a quick stir (don't shake) and garnish with an orange twist.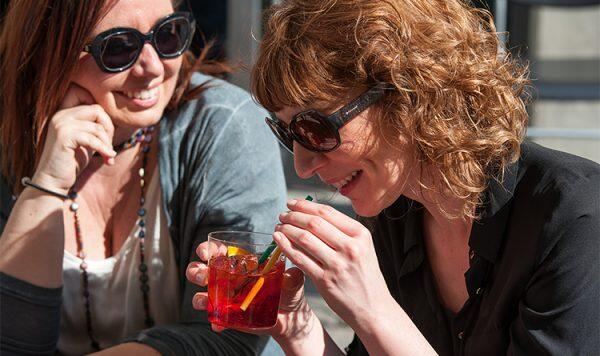 What is Campari?
Campari was created back in 1860 by Gaspari Campari. The exact recipe is still a closely guarded secret but this unique tasting digestif gets its flavor from herbs and fruit being infused in alcohol and water. The fruits are thought to be bitter orange and rhubarb but no one knows the mixture of herbs, well no one other than the company director!
The first production plant started in Sesto San Giovanni, near Milan, in 1904. Today it is sold in 190 different countries with its main markets being Germany, Brazil, and France.
With its bitter taste and alcohol content varying from 20.5–28% (depending on the country it's sold in) it is more often than not served with soda, or as part of a cocktail. We've already talked about the Negroni, but here are a few other ideas.
Americano: Think Negroni without the gin. One part Campari, one part vermouth with a splash of soda water.
Garibaldi: This is as simple as they come – Campari and orange juice. One part Campari to three parts freshly squeezed orange juice will give you a sweeter drink.
Spritz: A more grown-up take on the Aperol Spritz. Fill a glass with ice, add two parts prosecco, two parts Campari and one part soda. Garnish with an olive.
Boulevardier: Invented during the prohibition years in the USA this adds bourbon into the mix. Two parts Campari, two parts vermouth, and three parts of bourbon whiskey.
Old pal: An American take on the Negroni, replacing the gin with rye whiskey. One part Campari, one part vermouth, and one part rye whiskey.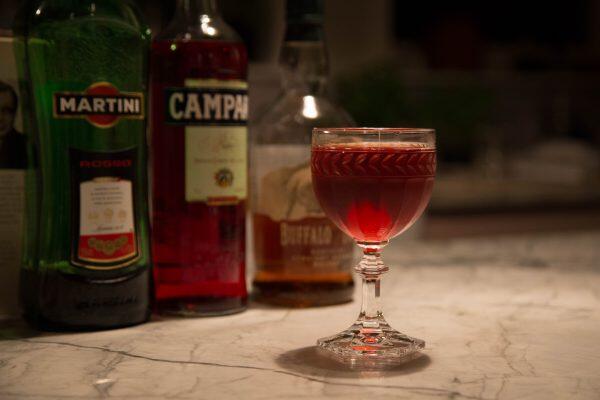 A cautionary tale
As with all alcoholic beverages, it's always worth remembering how many you've had… world-famous chef and television personality Anthony Bourdain on the time he overindulged on Negronis:
"Well, those things hit you like a freight train after four or five, and I dimly recall staggering into the kitchen to find one of my cameramen passed out on the floor at a very awkward angle with his head stuck in the freezer."
Enjoy a Negroni in Florence as the sun sets
Can there possibly be a better place to enjoy a Negroni than in its birthplace? Can there possibly be a better time to be drinking a Negroni in its birthplace than at sunset? We think not. Join us on our Florence Sunset Food Tour where you'll not only try the city's most famous drink, but also some of its best food including the renowned bistecca alla Fiorentina.
If you're looking for the best places to enjoy a cocktail in Florence, our tour guide Gaia shared her  top five bars in Florence with us. Otherwise, if you can't travel right now, home is the best place to drink a Negroni! Want to learn more – Join Bea for A Virtual Aperitivo and learn how to make a perfect Negroni  during our online experience!
Disclosure: we may make a small commission should you click and buy on the Amazon link.