3397 Views
Eating Amsterdam's much-loved Tour Guide, Chrisje, started working for the company in June 2014, and she's already led over 200 guests customers on over 30 food and canal tours through the Jordaan. As a self-confessed travel addict, she loves the opportunity to meet new people and hear their stories about the places they've come from and where they've traveled through to reach Amsterdam – her beloved home town. Our Marketing Manager, Vicky Hampton, interviews Tour Guide Chrisje about the woman behind Amsterdam's biggest smile…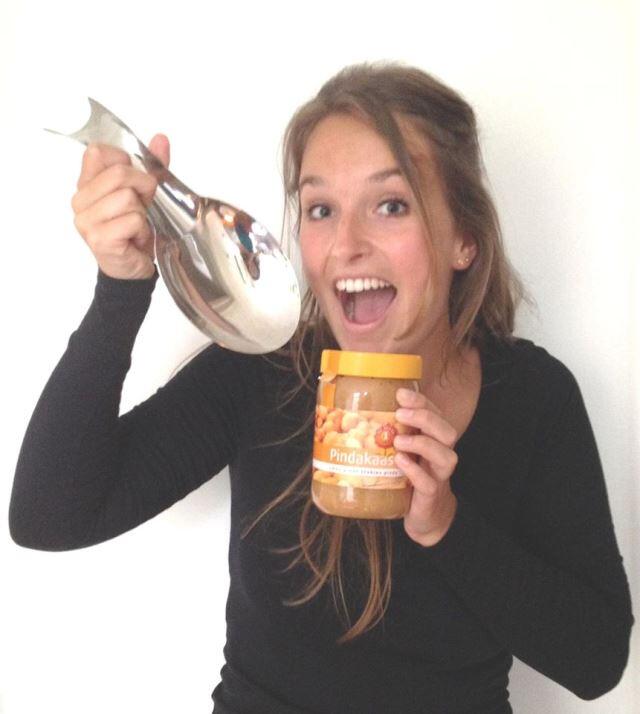 Seven Questions with Chrisje, Eating Amsterdam Tour Guide
1. How did you come to be a tour guide for Eating Amsterdam Food Tours?
To cut a very long story short, I had just come back from a great 3-month trip through South America. I returned to a boring part-time office job, and I realized just how much I missed traveling and meeting new people. But thankfully, this office had some great coffee, long coffee breaks and WiFi to connect me to Facebook, so that's how I learned about the job opening to become a Food Tour Guide in Amsterdam. I immediately called Annamaria (the Operations Manager) with whom I had studied, and who knew about the things I love in life: food, traveling, meeting new people, experiencing cultures, and the city I always love to come back to after my trips: Amsterdam. I was invited for two interviews, and the next thing I knew I would be leading Amsterdam food tours!
2. What do you like most about the job?
The energy it gives me, and the fact that every tour is different! And that is because I meet different people from all over the world, from kids to adults, from vegetarians to carnivores, from graduates to CEOs, from people that live in countries I have visited before, to people from countries that are still on my "bucket list," all of whom share their stories about their cultures and lives with me…
Sometimes a tour starts a bit "formally" as people don't yet know each other, nor what to expect from the tour. But by the end, there are often big hugs and "strangers have become friends" who we hope to see again in the future. I also really like it when people are a bit hesitant to eat something they've never tried before – such as herring or salty licorice – but then they eventually do try it and sometimes even fall in love with it!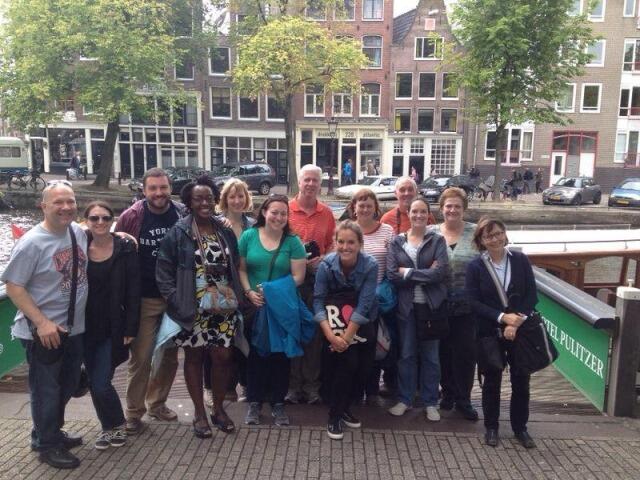 3. And what's your pet peeve?
Bikes and scooters that drive through our group when we cross the street as our traffic light was green, and theirs was actually red. I have discovered that I am not just a Food Tour Guide; I also need to act as a crossing patrol!
4. What were you doing before you started at Eating Amsterdam?
I worked as a part-time sales representative for an IT start-up, as a part-time photographer at parties and events, and as a part-time waitress for a high-quality catering company, all at once… It was a busy time!
5. Where did you grow up?
Umm, where didn't I?! My parents divorced when I was still really young, so I first lived with my mom for several years in Amsterdam and Huizen. I then moved to my dad's place and lived in Haarlem, Bentveld and Aerdenhout – all in the Netherlands. But then between finishing high school and university, I also lived in Seville, Barcelona, Manila and several countries in South and Central America.
6. What do you love to do when you're not working?
Spending time with friends and discovering new places (with them) in Amsterdam. As I love food, photography and music, spring and summer are my favorite seasons of the year when many new art/musical festivals take place and many new restaurants open up. I also really love to cook and try new recipes I can serve to my flat mates!
7. And finally… what's your top travel tip for anyone visiting Amsterdam?
Take the ferry from behind Central Station that takes you to the NDSM wharf. It's a really nice 15-minute boat ride to a former shipyard that has blossomed into an enormous cultural hotspot. Here, you'll find vintage markets (IJhallen), great relaxed restaurants next to the water (Pllek and Noorderlicht), and one of the most beautiful panoramic views of Amsterdam. And don't forget to try my favorite food during your stay in Amsterdam: a local Amsterdam beer from Brouwerij 't IJ together with some bitterballen!