10008 Views
Ciao! Today we want to tell you where you can find the best Italian food in this city of ours. Don't look surprised; of course, we lovers of dumplings and heavy food sometimes like to venture into the world of the Mediterranean goodness! Czechs love Italian food (and wine for the matter), so much so that an Italian cook with a very funny Czech accent got his own cooking show… and let us tell you, he is famous (and man, can he cook!).
Here are the gems of the Italian kitchen you shouldn't miss…
5 Best Italian Restaurants in Prague
Pizza Nuova
Let's start things off with the very best. If you have trouble making up your mind, then this place is your dream-come-true. We suggest you order their Degustazione Napoletana – "All You Can Eat" – so you can taste their pizza Napoletana, homemade pasta and the rest of the best dishes this restaurant makes. All sorts of pizza and delicious pasta will arrive on your never-empty plate (unless you say BASTA – enough!). When you are done, just let the servers know and they will bring you clean plates with 2 delicious sweet pizzas (yes, sweet pizza!): one with Nutella and one with wild fruits and mascarpone. Wines here are great but we recommend you choose the lemonade; we hear their fresh orange-ade is the best. Reservations are a must as this place is perfect for a first date, family visit or birthday party.
Revoluční 1, 110 00 Prague 1
221 803 308
pizzanuova.ambi.cz
Open:  Mon – Sun 11.30 am – 11.30 pm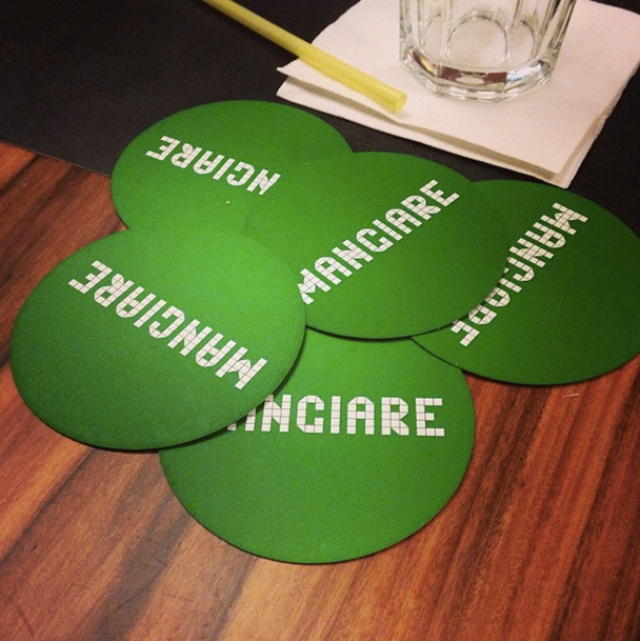 Pizza Kmotra
This restaurant is one of the first real pizzerias in Prague. It's been a part of Prague food culture since the 90s and its charm and perfect location (right next to Národní třída) make it one of the places for Italian food that will leave you craving more. Their pizza is great, pasta even better and decorations the best. It has to be seen to be believed: the lights here are made from re-used plastic bottles! They offer a great lunch menu for a good price (dessert included). If you don't feel like pizza, stop by their cafe on the first floor. We hear the coffee is really good.
V Jirchářích 12, Prague 1
224 934 100
kmotra.cz
Open: Mon – Sun 11 am – 12 midnight
Pizzeria Grosseto
Now, if you've been paying attention you will notice that we have mentioned this place before… Correct! It's one of our top picks for restaurants with a great view as well. This time, however, let us spend more time devouring their dishes. Pizzeria Grosseto is always packed, so you need to reserve a table. Even though the name urges you to try the pizza, we vote for the pasta. They really do know how to prepare it here (you won't leave disappointed). The amount of food is perfect: if you eat the bread with homemade butter you will still have room for the delicious dish you ordered. You should also try their Lambrusco: after two or three glasses, you will feel like you're in Italy!
Francouzská 2, Prague 2
224 934 100
grosseto.cz/vinohrady/galerie
Open: Mon – Sun 11.30 am – 11 pm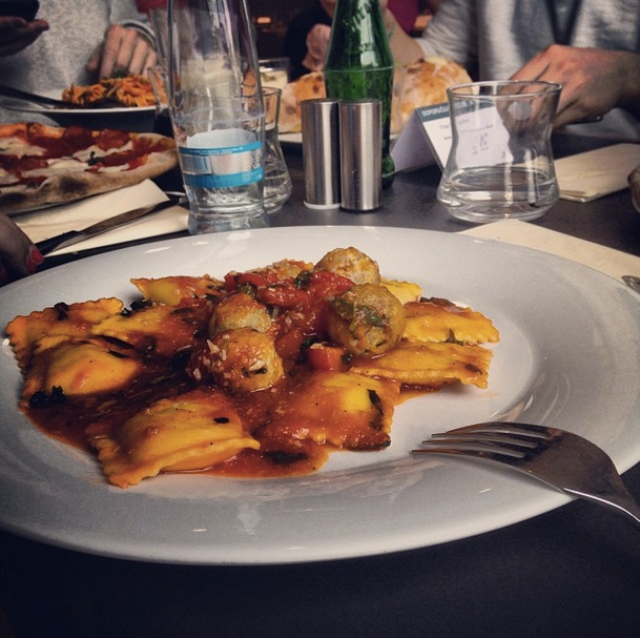 500 Restaurant
Pětistovka, as the locals call it, definitely belongs to the top Italian restaurants in Prague. Located outside of the center in the charming neighborhood of Hradčany, it is the perfect location for a good dinner or lunch. They offer outdoor seating for hot summer days and deliciously refreshing lemonades (good beers and wines as well). Their menu often changes, making it hard to decide what to choose; however, we highly recommend any of their pizzas. They are the perfect combination of great dough and delicious toppings. The best part is that they deliver, so if you want to eat great pizza in bed, they are here to help!
Na valech 16, Prague 6
724 10 20 30
500restaurant.cz
Open: Mon – Sun 11 am – 11 pm
Italian Wine and Food
If you don't feel like going to a restaurant but still want some good Italian food, this is the place to go to buy ingredients. They have three locations and lovely employees who are always ready to help. Prepare to get lost in the wine aisle: they have so many good wine options that you will probably spend at least 20 minutes wondering which one you should choose! When you emerge, explore their fresh ham and cheese selection and don't forget to buy some really good bread. If you get hungry while at the store, no problem! They offer desserts and quick bites at the counter.
Strakonická 1 – Smíchov
733 338 650
winemarket.cz
Open: Mon – Sun 9 am – 9 pm
Květnové nám. 34 – Průhonice
267 915 267
Open: Mon – Sun 10 am – 9 pm
Národní obrany 29 – Dejvice
252 540 660
Open: Mon – Sun 9 am – 8 pm
Chi ha fame? We know you are! Let us know if you visit any of our suggested places, or if you know of others that we've not yet found…
Buon appetito!