7082 Views
There's no doubt that London is a foodie capital of the world. From Michelin-starred restaurants and cool gastropubs to laidback eateries and fast-food joints, the city has it all! But navigating the capital's many restaurants and their menus can often be tricky for diners who are lactose intolerant. If you're planning on visiting London soon and are in need of dairy-free day out, there's no need to despair because I've searched far and wide across the capital for the best lactose-free things to eat and drink in London.
Cookies and Scream
Cookies and Scream is the perfect choice for those with a sweet tooth among us! Located in Camden Lock Market, this vegan bakery offers a huge range of dairy-, egg-, wheat- and gluten-free goodies. You can take your pick from a delicious selection of wholesome treats including chocolate chip cookies, gooey peanut butter brownies, iced donuts and sweet pies baked to perfection. If you're feeling brave, they even offer Hot Mexican Cookies packed full of mouth-tingling chocolate and chilies. Just a small word of warning, queues at Cookies and Scream can often be out of the door. But I promise you, it's well worth the wait!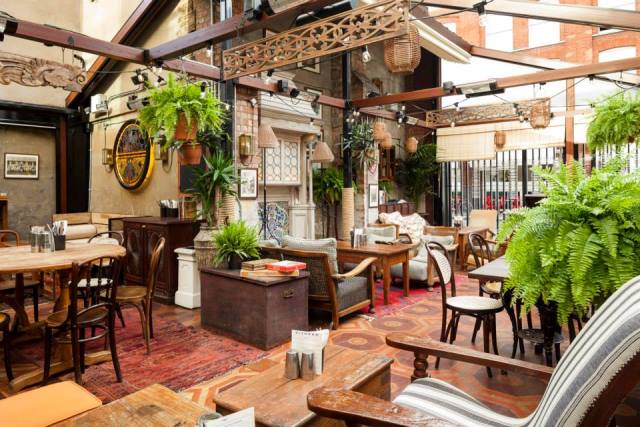 Dishoom
If you're looking for somewhere to enjoy a lactose-free lunch with friends, be sure to stop by the vibrant Dishoom in Shoreditch. This kitsch London hotspot is bursting with plenty of personality and heritage, boasting a menu reminiscent of the old "Irani Cafés" of Bombay. Not only does it serve some of the tastiest food in London, but you'll also find a special menu packed full of dairy-free options. And with everything from the glorious Dishoom Chicken Tikka and mouth-watering Prawn Moilee on offer, you'll be spoilt for choice! Just one last tip: if you visit on a sunny day, be sure to ask for a table on the verandah.
Kaffeine
In need of a dairy-free coffee fix? Then Kaffeine is the place for you. Just 2 minutes from Oxford Circus, this kiwi-style café is a haven for locals who are lactose intolerant. Serving their very own fresh almond milk, you can enjoy a delicious dairy-free coffee packed full of vitamins and without any nasty additives. So sit back, relax and take your pick from a creamy cappuccino, luxurious latte or flat white with a tasty nutritious twist. What's better yet? If you're feeling peckish, their accessible menu makes it super easy for diners to know which dishes are suitable for dairy-free diets…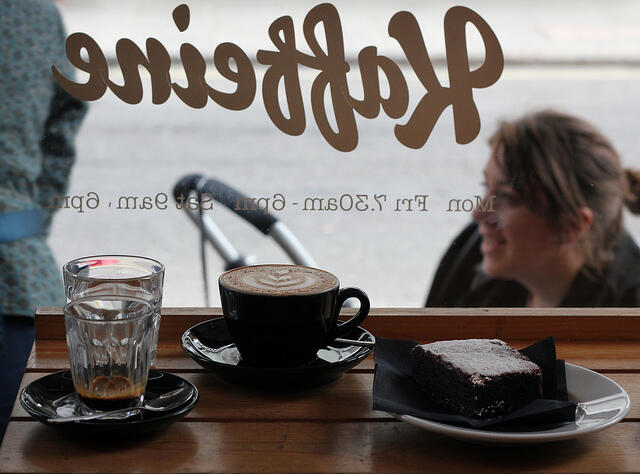 Leon
Known for serving food that not only tastes good but is nutritious too, Leon is one of my favorite places in London to grab a dairy-free bite. This award-winning restaurant caters to a wide array of dietary needs and boasts a healthy menu featuring clear nutritional symbols. Head inside and choose from their dairy-free options, which include the Leon Gobi Pot, Meatballs Lunchbox and Thai Green Chicken Curry. You can also get your hands on Leon's tasty range of dairy-free chocolate. What's not to love? And with over 10 stores across the capital, it's one of the most convenient choices for a dairy-free snack morning, noon and night!
So why not start planning your visit to London and indulge in one of these dairy-free activities? You'll have plenty to keep you busy throughout your stay! And as always, remember to let us know your favorites…