5260 Views
To discover Venice and its thousand-year history would take a lifetime, and 24 hours are just about only enough to scratch a bit of the surface of this wonder of the world. But if, like most visitors, you only have a day to visit this City of Water, don't waste it getting stuck in crowds and visiting cheap souvenir shops. Follow our time-saving tips for one day in Venice and you will be able to really enjoy your short time here.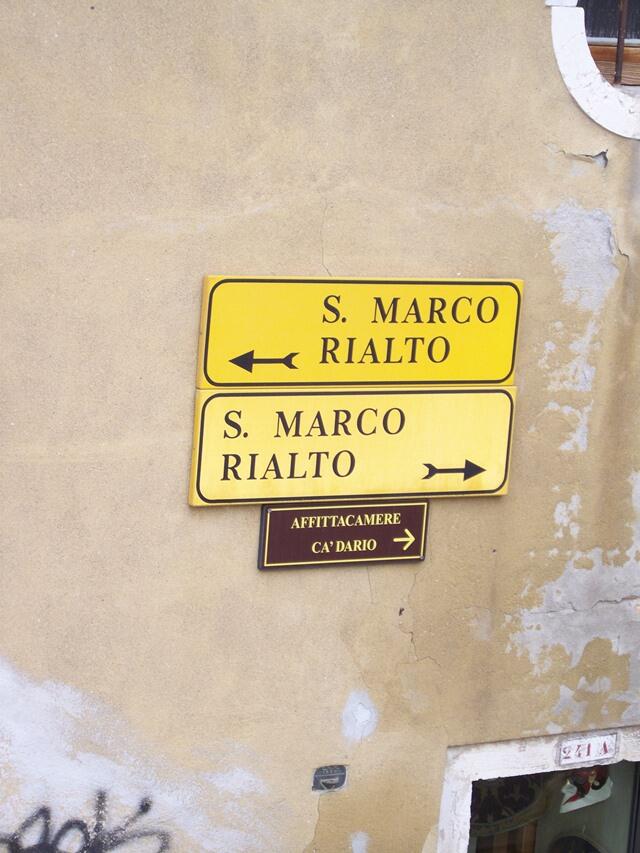 8 am: Breakfast Time
Start your day early with breakfast at Pasticceria Rizzardini in Calle dei Meloni 1415, near Campo San Polo, the oldest patisserie and cake shop in Venice, dating back to 1742. Have a nice cappuccino and one of their delicious cakes standing at the counter.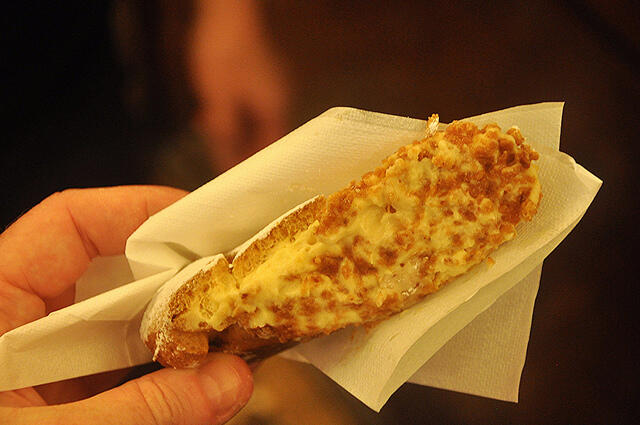 8.30 am: Check out the Local Market
Take a short walk to Rialto Mercato, the historic local fish market which supplies most of the restaurants and residents with daily stacks of fresh fish and locally grown fruits and vegetables. Make sure to be there by 8.30 am to avoid the crowds of camera-laden tourists and guided groups making their way to the site later during the morning. Please note the market is closed Sundays and Mondays.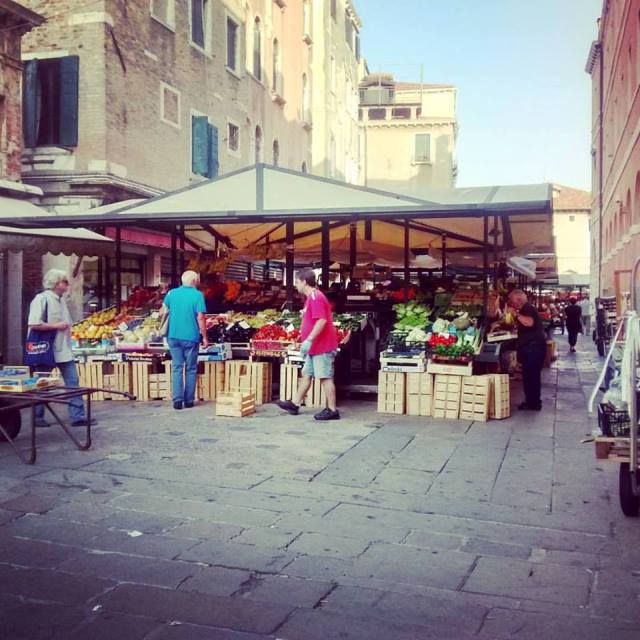 9 am: Rialto Bridge
From there, just take a few steps to one of the most famous and beautiful bridges in the world, Rialto Bridge, which will be full of tourists later on during the day. Built to be the fulcrum of the city, the bridge is now pretty packed with tacky souvenir shops, but amongst them there are still some real artisans left, trying to survive the incursion of cheaply made glassware and masks. One of them is Gioielleria Eredi Jovon, the only shop in Venice which produces handmade (not laser carved) cameo broches in coral and precious stones. The shop, on the steps of the bridge, has been run by the same family for 3 generations, and Marco with his mother Gabriella are always happy to assist their clients in all of their requests!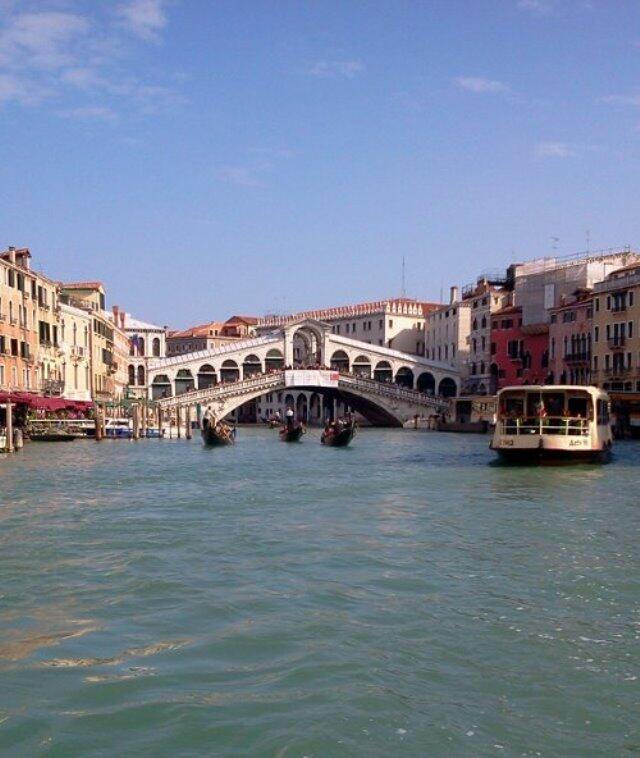 9.30 am: Get Dressed Up!
Step off the bridge and head towards San Marco Square passing through Campo San Bortolomio. Follow the yellow signs with the arrows indicating San Marco and walk along Calle delle Acque where you can pop into one of the best costume-making shops in Venice. Sogno Veneziano Atelier is run by Giulia and Igor, a dynamic couple who love to transform dreams into reality for people coming to Venice. They design and create their own costumes and typical Venetian masks for Carnival; they organize also walks and wedding proposals, and if you are lucky you can even get them to sing for you!
After what I know will be an interesting chat with Giulia and Igor, make your way to San Marco Square – remember to always follow the yellow signs with the arrows so you don't get lost.
11 am: See the Sights
Piazza San Marco, the Palazzo Ducale (Doge's Palace), the Basilica of San Marco: these are the highlight attractions for anyone visiting Venice for the first time. They are simply unique sites, breathtakingly beautiful but also very, very crowded. So take a walk around, enjoy the view and understand that if you only have 24 hours to visit Venice, you really will not have the time to go inside any of these sites, since the queues are pretty long and a guided tour of either the Doge's Palace or the Basilica will take you more than an hour.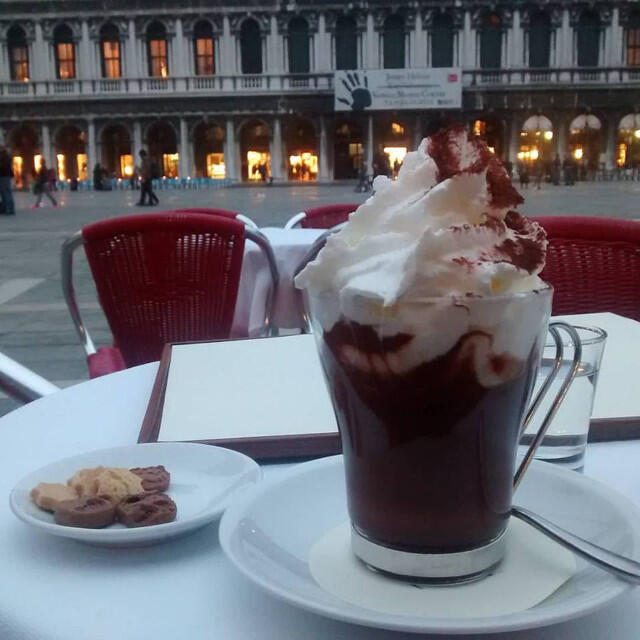 But you can still take in the beauty of the buildings and have a relaxing time – just splash out on a coffee or a thick hot chocolate sitting down in one of the historic cafés of Saint Mark's Square: Caffe Florian, Caffe Quadri or Caffe Lavena. The best outside living room in the world, and one of the many food activities you can do in Venice!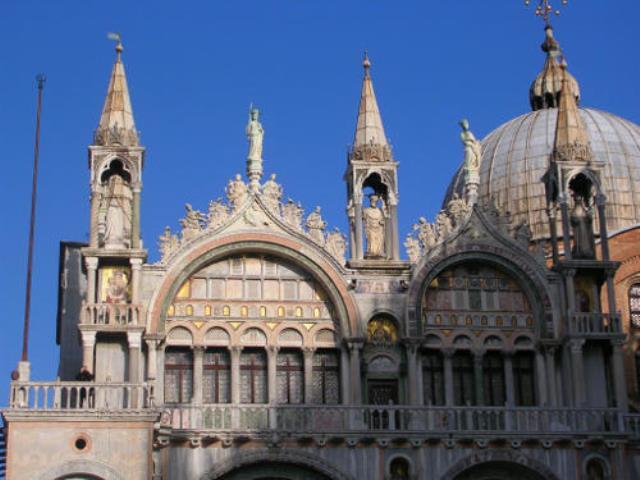 12 noon: Stop for a Quick Lunch
After a short rest, go and discover some less crowded areas of the city, which will give you just as much pleasure as Piazza San Marco. Follow the directions for the Accademia Bridge, passing through Campo Santo Stefano, one of the nicest open spaces in the city (there is only one piazza in Venice, San Marco; the others are called campo or campiello). Here you can stop for a nice glass of Prosecco and a hot toasted sandwich at Le Cafè, a lovely cafe-restaurant with a beautiful patio on the square.
1 pm: Go off the Beaten Path
Cross the Accademia Bridge and head left, following the signs for Chiesa Santa Maria Della Salute. This is a 17th Century church dedicated to the Virgin, built after the liberation of Venice from an epidemic plague and begun by Baldassarre Longhena, who did not live to see it finished. A beautiful set of statues decorates the façade, and the octagonal interior houses important paintings including an altarpiece by Titian in the sacristy.
Talk a few steps and you are in Punta Della Dogana, the site of various exhibitions of artworks from the Pinault Collection. The panoramic view of Venice from this point is amazing.
3.30 pm: Gelato O'clock
Go around the building and start walking along Fondamenta delle Zattere, a long canal bank that forms the southern boundary of the city of Venice. Located in the Dorsoduro district, overlooking the Giudecca Canal and following along almost all of its length, an approximately one-kilometer long route is where you will get some of the best panoramas of the city as well as some of the best ice cream! Make sure to taste some of Nico's gelato, one of the most historic gelato parlors of the city, located in Fondamenta Zattere al Ponte Longo 922.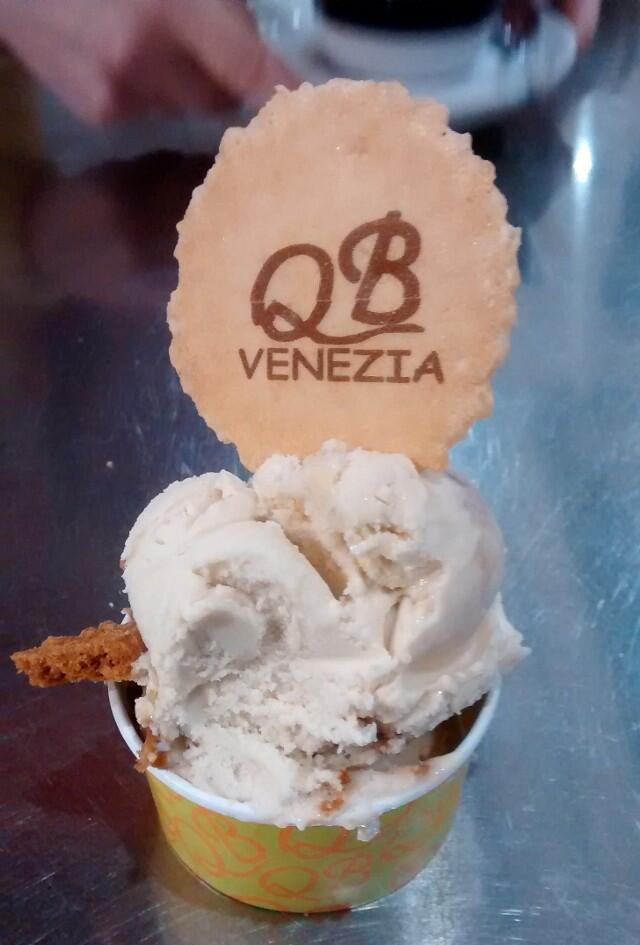 Cross over the bridge by Nico and turn immediately turn right – walk through the maze of little alleyways. Cross another little bridge and you will find yourself in Campo San Trovaso, the location of one of the remaining Squero, Squero di San Trovaso, a place where they are still making gondolas and where you can stop to see the artisans at work.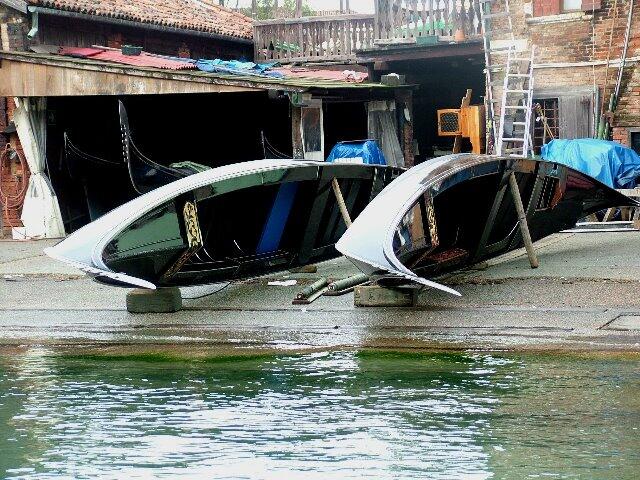 5 pm: Cicchetti Time!
Following the sign to Accademia, stop for an ombra ( a small glass of local house wine) and a cicchetto (a small typical Venetian snack) in Cantinone Già Schiavi, a local osteria in Fondamenta Nani 992, a place much loved by locals and tourists alike. Then head for Accademia. Once you arrive back at the bridge, board the water bus "vaporetto" line number 1, direction Piazzale Roma. Enjoy the view of the Palaces on the Grand Canal, like the Aman Hotel (where George Clooney stayed for his wedding), the Ca' D'oro, and the Casino.
6.30 pm: Pizza Stop
Get off at Ferrovia, the large railway station, and walk along Lista di Spagna; if you are hungry stop at Quanto Basta, a local takeaway which sells very good quality pizza, ice cream and much more, all freshly prepared on site. Lista di Spagna is usually very crowded but after only a 5-minute walk you can follow the signs for the Jewish Ghetto and get away from all crowds.
7 pm: Jewish Ghetto
Once in the Jewish Ghetto, the oldest in the world and the place where the word Ghetto was used for the first time, you will feel like you have been transported back in time: few tourists, lots of locals, a couple of really nice bakeries and food shops, another couple of kosher restaurants, a few artisans and antique dealers, and then just peace and quiet. Trees and the typical wells, called vera da pozzo, frame this corner of tranquility in Venice.
If you have time and if it is still open (they close at sundown), take a tour of the Jewish Museum where you will find lots of interesting information about the Jewish community in Venice. And make sure to pay a visit to the only kosher bakery in Venice, Panificio Volpe, by the main entrance of the Ghetto: they have got a large selection of typical Jewish/Venetian cakes, only available here.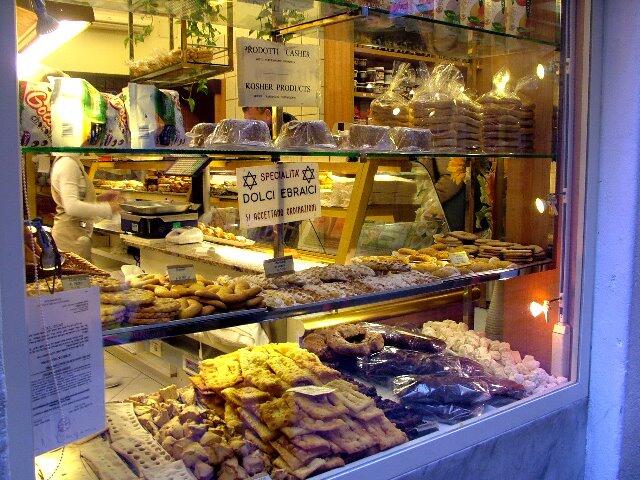 7.30 pm: Explore Cannaregio
Exit the Ghetto through the little wooden bridge leading to Calle Farnese. As soon as you arrive on Rio Terà Farsetti, turn left and head to Aziende Agricole da Roberto, one of the oldest and best osterie in Venice. Ask Roberto or Sabrina, the owners, to let you try some Raboso red wine, a local wine from Veneto, and one of the pumpkin and cheese bacon fried balls. Delicious!
All of these parts of Venice are dotted by small local osterie, selling good wines and good food at affordable prices. The area is called Cannaregio, one of the 6 districts of Venice. You are actually walking parallel to Strada Nova, the direct walkway from the train station to Rialto. Go to the end of Fondamenta della Misericordia and follow the signs for Rialto. After a 15-minute walk you will find yourself in Campo San Bortolomio, having completed a full circle but having touched many wonderful city sites!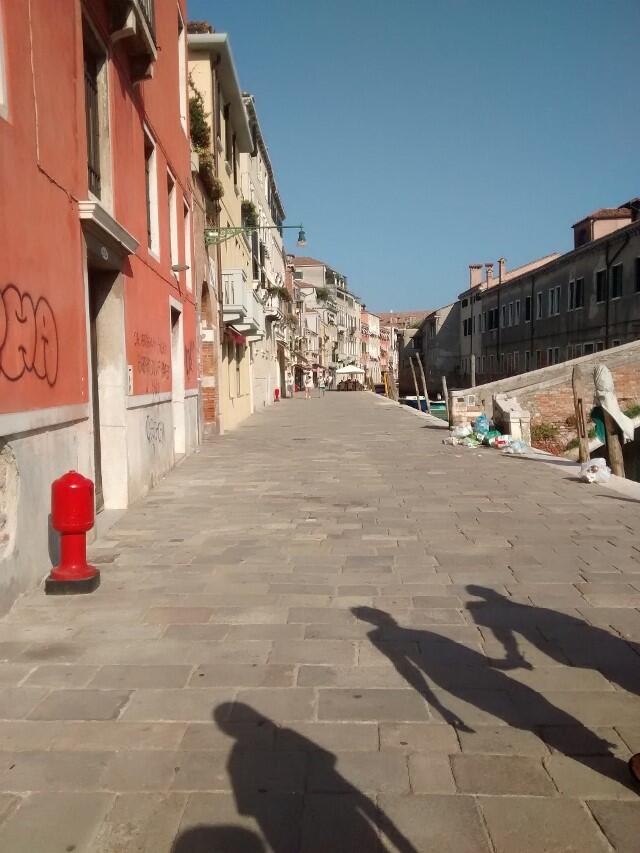 8.30 pm: Aperitivo and Dinner
End your evening with a Spritz in one of the many little bars by the bottom of Rialto Bridge and Rialto Market and a nice meal at one of the many restaurants of this Venice area, like All'Amarone, Antico Panificio or Alle Carampane.