8210 Views
It may sound strange, but you know you're in Prague when you overhear a debate about the best place in town to get a bowl of the Vietnamese noodle soup pho (pronounced "fuh"). The Vietnamese population in the Czech Republic numbers close to 60,000 making it the third-largest ethnic minority group in the country after Slovaks and Ukrainians. That's because a number of young Vietnamese people immigrated here for work and study as part of an agreement made between Czechoslovakia and Vietnam during the communist era. The majority of the country's Vietnamese community resides in Prague.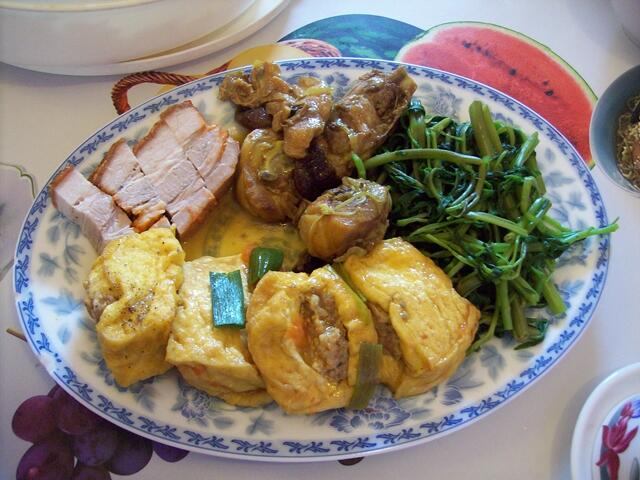 Surprisingly, the interest in Vietnamese food here is a fairly recent development. Now the floodgates have opened and you'll find Vietnamese bistros and specialty food shops everywhere. Not surprisingly, 2015 has been named the year of Vietnamese culture in the Czech Republic. If you are in the Czech capital for any length of time and want to have the authentic Vietnam-by-way-of-Prague experience, we suggest that you try out one of our favorite Vietnamese spots…
Vietnamese Coffee (Ca phe)
Brewed with what's called a phin filter, something like a French press, Vietnamese coffee is served both hot or iced (Ca phe sua da) with sweet and creamy condensed milk. Trung Nguyen, the only Vietnamese coffee brand distributed in the Czech Republic, can be sampled at most Vietnamese restaurants. Red Hot Chilli Vietnam Bistro is a great place for a coffee break or lunch.
Red Hot Chilli Vietnam Bistro
Křižíkova 67, Prague 8
+420 607 780 717
facebook.com/RedHotChilli-Vietnamske-Bistro
Open Mon–Thu 9.30 am – 7.30 pm; Fri 9.30 am – 5.00 pm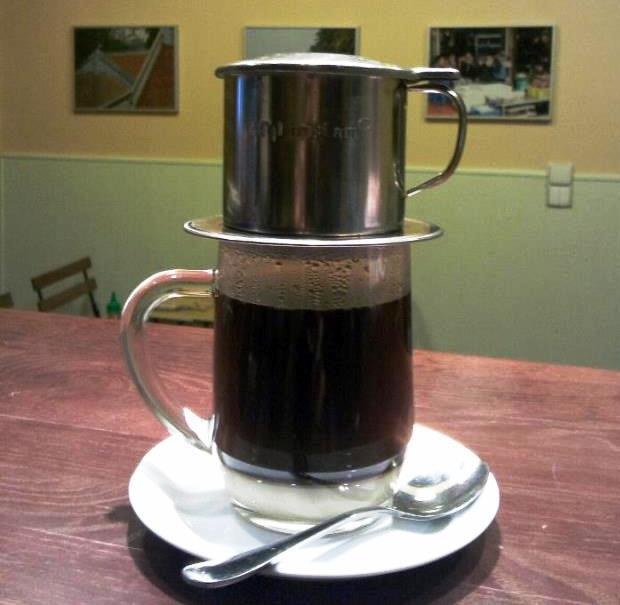 Noodle soup (Pho bo)
Which of the city's myriad Vietnamese restaurant serves the best pho, a broth with rice noodles, slices of meat, and herbs, is hotly debated among Praguers! But for our money, Pho Viet Huong cannot be beat. It's a little hole in the wall with shared tables (at lunchtime it can be impossible to get a seat) and there's even a big pot of complimentary broth by the condiments for topping up your pho. Be sure to try the bún chả, pork noodle, too.
Pho Viet Huong
Sokolovská 108/48, Prague 8
No phone or website
Open: Daily 10 am – 9 pm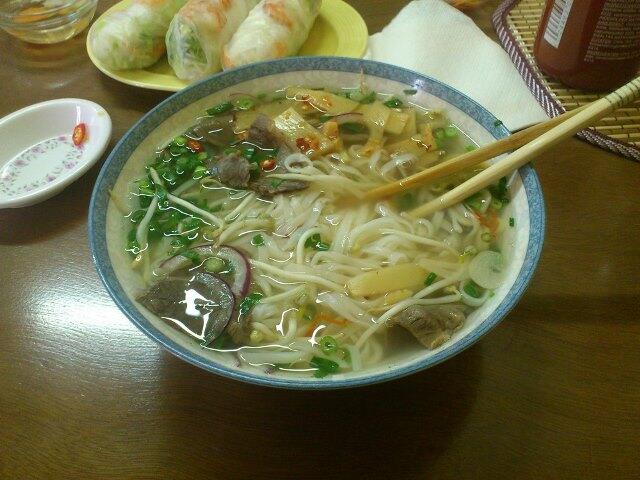 Vietnamese baguette (bánh mì)
A crusty roll filled with pate, shaved meat, fresh herbs, and pickled veg, the bánh mì sandwich is highly addictive. There are a few recently opened bánh mì shops in Prague, one of which is Mr. Banh Mi. It has its fair share of fans already.
Rumunská 30, Prague 1
+420 775 150 429
facebook.com/Mr.BanhMi.Rumunska
Open: Mon – Fri 11 am – 9 pm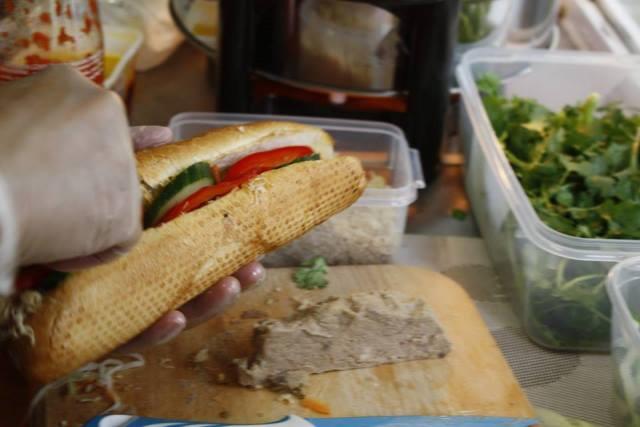 SAPA Asian Market
This big and bustling Vietnamese market on the outskirts of Prague is commonly referred to as the city's "Little Hanoi." Buy a knock-off hand bag, sample authentic Vietnamese food and drink, and browse specialty groceries and souvenirs—a day spent here is a foodie's delight. Popular Czech-Vietnamese food bloggers VietFoodFriends have developed a handy map for navigating the area, the SAPA Mapa.
SAPA Asian Trade Center
Libušská 319, Prague 4
sapa-praha.cz
Open: Daily 9 am – 8 pm daily
To get to SAPA, take bus 113 from metro line C Kačerov to stop Sídliště Písnice