8972 Views
We at Eating Europe love to collaborate with different bloggers to bring you recipes inspired by our food tours and the stunning European countries they take place in.  This time, we're proud to introduce you to Sheena Tatum, author of lifestyle blog Iriemade. Aiming her articles specifically at women, Sheena shares a mix of DIY projects, crafts, recipes, style, and family entertainment. As a lover of Italian cuisine, and especially seafood, it's no surprise that she was inspired by our Eating Italy Food Tours to come up with an Italian creation: Cacciucco – the most famous Tuscan fish stew recipe.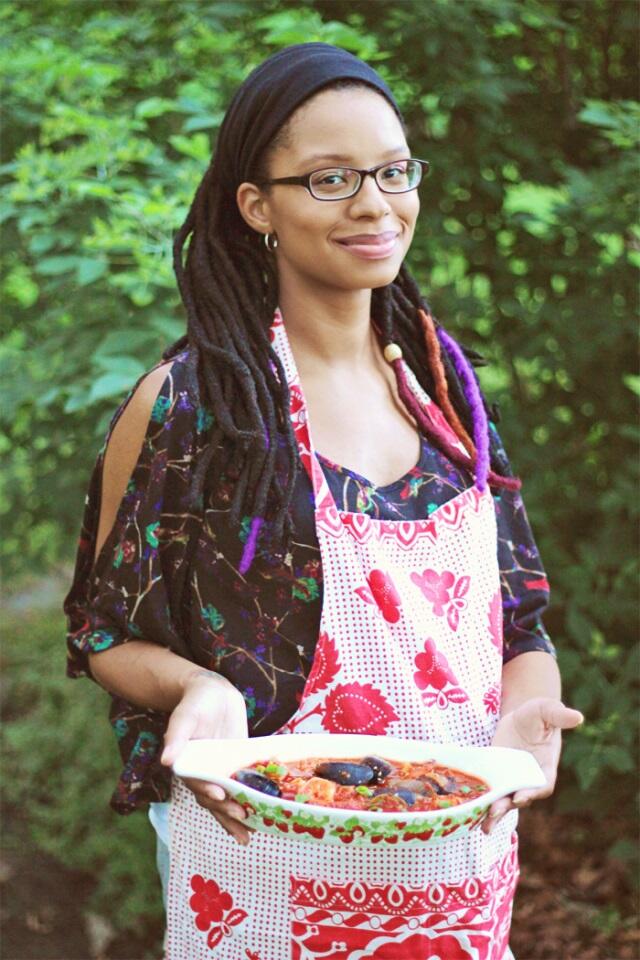 About Sheena and Iriemade
Sheena lives in northwest Indiana in the US, where she raises two boys with her husband (who also happens to be her junior high sweetheart). She describes herself as "a free spirit, serial dreamer, lover of vintage, the tropics, and the simple things." At Iriemade, she inspires women to live out their big dreams within humble means.
Sheena is passionate about sharing recipes that can be made at home to avoid huge restaurant bills. As a family of four, soon to be five, she and her family are always looking to enjoy life's delicacies on a budget. Italian cuisine's a big hit in her household, and they often have "Italian nights": not only cacciucco, but also pasta, bread, and salad. Everyone stops and eats together as a family, and enjoys the comfort of good food and togetherness – that's something we value highly here at Eating Europe too!
About Cacciucco
"Italian cuisine plus seafood totally rock my world," says Sheena, so it makes sense that she decided to go for a Tuscan-inspired fish stew recipe that can be served with a crusty baguette or ciabatta. She explains: "while Cacciucco may sound super fancy, you can whip up a pot using ingredients commonly found in your pantry; just add seafood. You'll definitely want to grab some jumbo shrimp and mussels. Clams and squid, while optional, would be yummy too."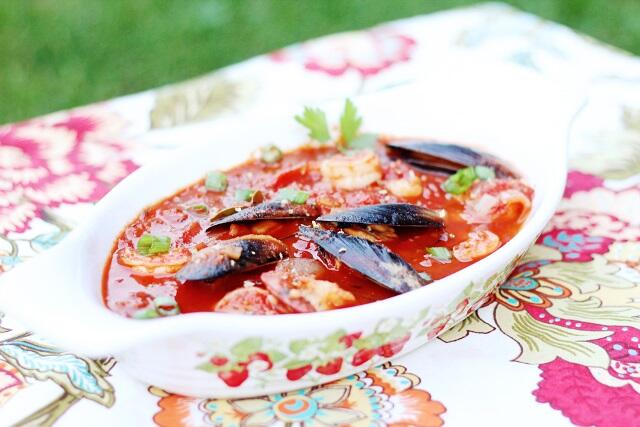 So what are we waiting for? Let's get cooking!
Sheena's Cacciucco: The Tuscan Fish Stew Recipe
Ingredients (serves 4):
 3 tbsp extra virgin olive oil
1 large yellow onion, roughly chopped
1 tbsp minced garlic cloves
14 oz (400 g) can diced tomatoes with juice
8 oz (225 g) can tomato sauce
1 cup (240 ml) seafood stock
1 cup (240 ml) water
2 tsp dried oregano
2 tsp dried basil
1 tsp sea salt
½ tsp red pepper flakes
½ tsp ground black pepper
1 ½ dozen mussels
1 ½ dozen jumbo shrimp
Method:
In a large Dutch oven over low heat, cook onions in olive oil until translucent. This will take about 15 minutes. Be careful not to let them brown.
Add the garlic, stir, and cook for an additional 2 minutes.
Add the diced tomatoes, tomato sauce, seafood stock, water, herbs, and spices.
Cover and simmer for an hour, stirring occasionally.
Stir in the shellfish and cook for an additional 10 minutes.
Serve with crusty bread.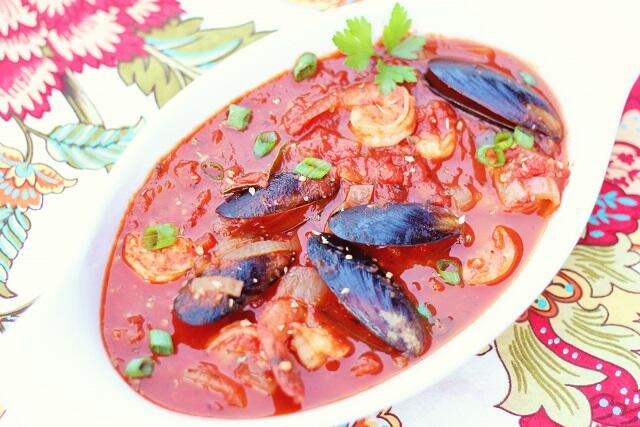 We hope you'll enjoy preparing this fish stew recipe as much as we loved eating it!  Cacciucco is such a delicious dish that you'll make it again and again. Meanwhile, Buon Appetito!