3686 Views
I recently had a friend visit me in Rome, and we had just about 48 hours to see as much as we possibly could! For those of you who just have the time to "pop" by Rome for a sightseeing-intense weekend, I thought I would help you out with a sample itinerary on what to do (and eat) in Rome in just 2 days. Being the insane foodie that I am, I could not let him miss all the fantastic food that Rome has to offer. So I made sure it was both a monument and food filled weekend. Here we go!
Day 1:
9:00am
Breakfast at 'Il Gianfornaio', with a view over the oldest bridge in Rome, Ponte Milvio. A cornetto con marmellata di visciole and a fazzoletto con marmellata di albicocche with a foamy cappuccino for him, and a sugar coated ciambella with an energizing ginseng coffee for me. Stroll down the pedestrian bridge and make sure to snap a few shots with the beautiful Ponte Flaminio in the background!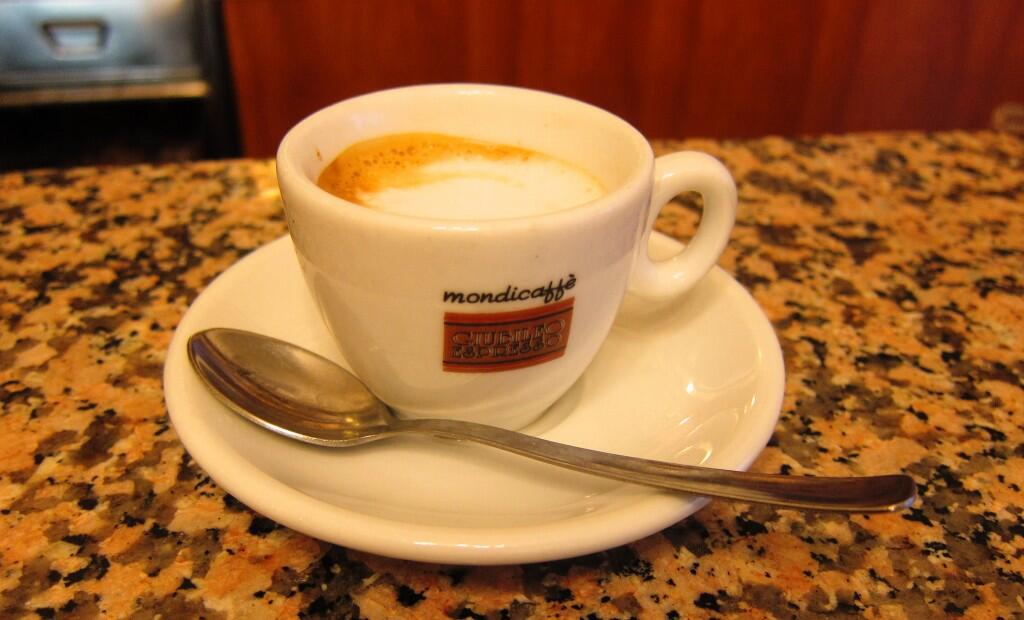 11:00am
Trastevere.  Start in the popular Piazza Trilussa, and make your way deeper into the heart of the famous neighborhood. Stumble upon the remains of that morning's food market, in Piazza San Cosimato and fit in a bit of window-shopping at some of Rome's gorgeous boutiques.
1:00pm
Lunch at Da Li Cochi a Trastevere (Via della Scala, 73 – no website). A small pizza joint owned and run by two young men with a special talent for making pizza: rather tall and un-Roman, but so light and airy that it simply evaporates in your mouth at every bite! A slice of margherita for me, a pomodoro e funghi (tomato and mushrooms) for him, a pizza con le papate (potato pizza) to share, and we still had room for more!
2:00pm
Finish off your tour of Trastevere in Piazza di Santa Maria in Trastevere, the core of the district also known as 'the piazza with a dual personality': tranquil by day, with its musicians and the sparkling gold mosaics of the Basilica, and full of lively night-lifers in the evening.
3:00pm
Waiter! Two coffees please. An espresso leggermente macchiato (espresso with a touch of milk) for me and caffè all'orzo (barely coffee) for him.
Make your way back across Ponte Sisto, and down the ivy-lined Via Giulia towards Campo de' Fiori, literally translated to 'field of flowers'. The name comes from the Middle Ages, when the area was actually a meadow.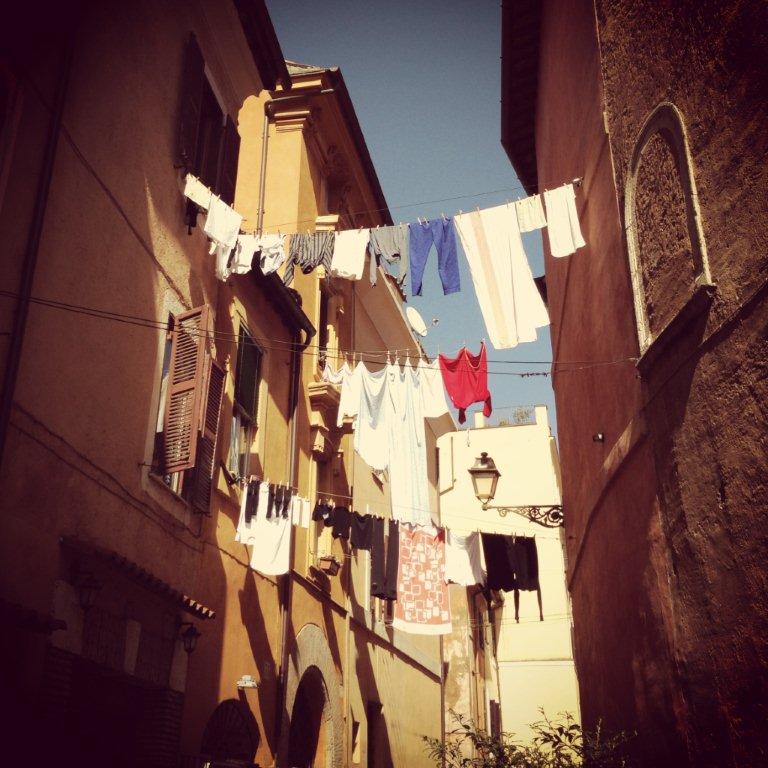 Continue on to Piazza Navona, centered by the Fountain of the Four Rivers. A basin, from which four river gods rise, representing the four major rivers of the four continents through which papal authority had spread: the Nile in Africa, the Danube in Europe, the Ganges in Asia, and the Rio de la Plata in the Americas.
Finally stroll through the French quarters of Rome and out onto Piazza del Pantheon and stand under the big hole in the cupola inside the building.
4:00pm
Time for a gelato. Limone (lemon) for me, and pistacchio e stracciatella (pistachio and vanilla chocolate chip) for him.
Ice cream in hand, head over to Imperial Rome. Ride your horse-drawn carriages around Circo Massimo, stroll down the cobblestone lined Viale Aventino, admire the Colosseo from all different angles of the square, and walk down the aisle of Imperial Rome, Via dei Fori Imperiali, towards Piazza Venezia, centered by the stunning Altare della Patria dedicated by Mussolini to our very own Vittorio Emanuele II, first king of a unified Italy. Hint: walk up the stairs, into the galleries and step out onto the side balcony of the Wedding Cake. Here's what you'll see. Breathtaking, right?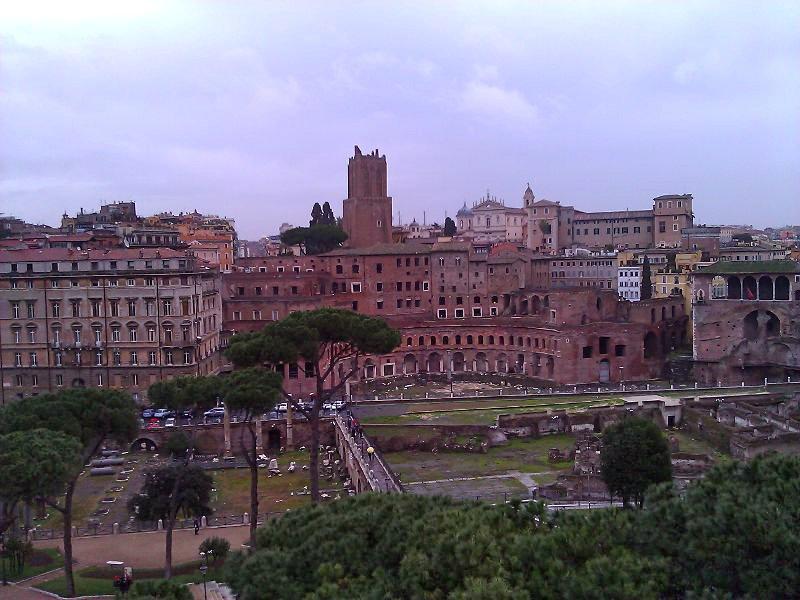 7:00pm
Dinner in Testaccio, of course! A pre-meal antipasto at 00100 Pizza, with their famous suppli (fried rice balls), and a traditional roman dinner at Da Bucatino. To start, a plate of hand rolled pici alla gricia con carciofi (pici pasta sautéed in an onion, bacon and artichoke sauce) topped with heaps of grated pecorino; then some cicoria ripassata (twice cooked chicory in oil, garlic and chili flakes); and to finish, a coconut tiramisu (original family recipe).
Day 2:
9:00am
The beautiful thing about Rome is that any bar you walk into, you are guaranteed a top-notch breakfast. A simple cornetto and cappuccino will do.
10:00am
Head over to St. Peter's Square. If you were as lucky as we were, you'll be able to soak up some sun sitting around the central obelisk. Admire the square, and don't forget to stand on the "centro del colonnato". Look at the columns, and then step away and look again. Notice anything different? If you are brave enough to face the lines, queue up to get into the Basilica. Otherwise, head over to Castel Sant'Angelo, admire the beautiful angel lined Ponte degli Angeli, and take a stroll though the gardens.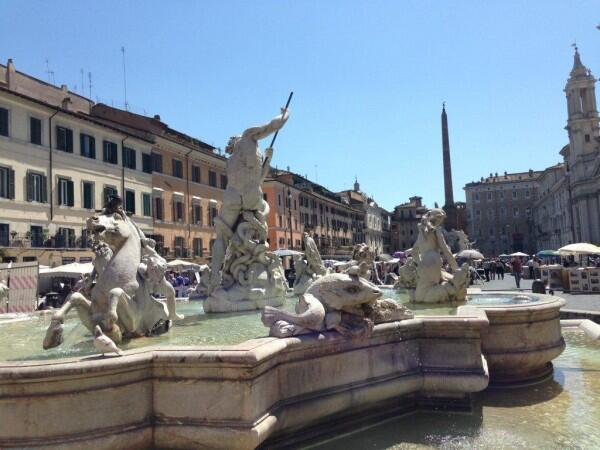 1:00pm
For an on-the-go lunch, head over to one of the many pizza stops along Corso Vittorio Emanuele II. We chose the very roman looking Domus Aurea della Pizza, which serves all sorts of Italian street food. We chose a roman Pizza Bianca (stuffed white pizza bread) filled with chicory and mozzarella and another with rocket, speck and stracchino (a type of Italian cream cheese). Devine!
2:00pm
After stopping for a mandatory coffee, head over to Villa Borghese. The view of Rome from the Pincho balcony is breathtaking. If the weather is good, take a stroll through the park, down to the pond and maybe even sunbathe for an hour. A good dose of Vitamin D to keep you going!
4:00pm
From Villa Borghese, make your way across to the top of the Spanish Steps, from which you will get another beautiful view of Via dei Condotti (the high fashion street of Rome). Walk down the steps and head towards the Trevi Fountain. A quick picture or two, throw your pennies in and I think it's finally time for some well-deserved shopping!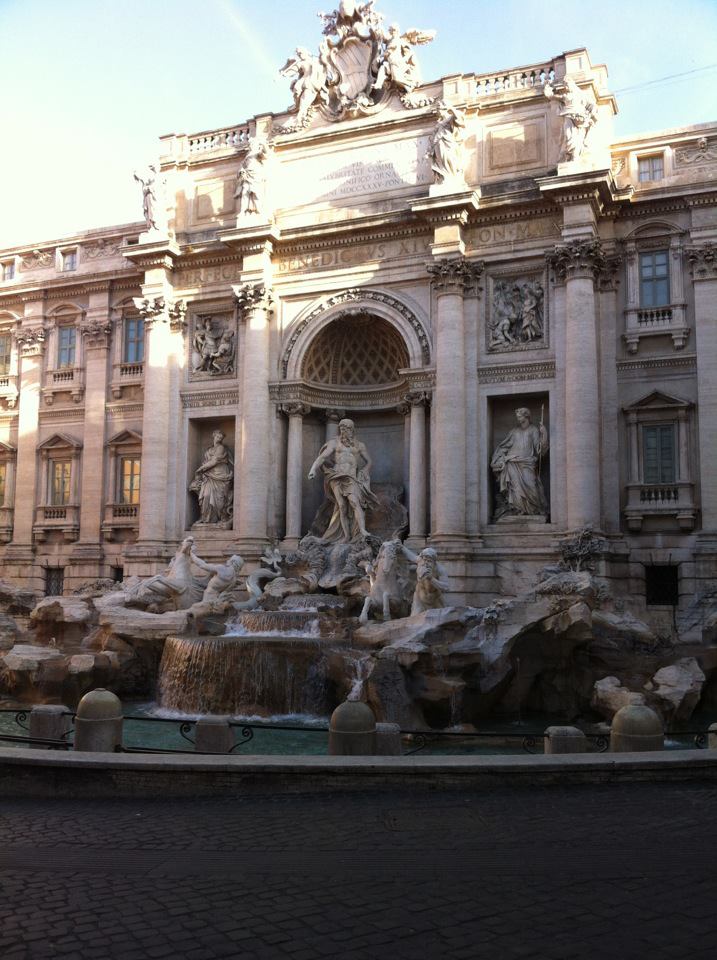 7:00pm
If you spent a little too much money on shoes and want to save on dinner, head over to Gusto (Piazza Augusto Imperatore, 28) for an all you can eat aperitivo. Pay 10 euros for your drink, and eat until you drop! They serve finger food versions of all your favorite Italian dishes. The hardest part is choosing what to eat first!
When you feel like you couldn't possibly fit anything else into your stomach, why not finish off the evening with some 'Rome by night'. Visit some of your favorite monuments under the moonlight. It's like seeing a whole new Rome!
Oh and of course even in a 48 whirlwind trip, you cans still fit one (or two) of our food tours in! Our Taste of Testaccio tour runs in the morning and our new Trastevere Twilight Tour will take you through one of Rome's most characteristic neighbourhoods by night. 
* * *
Contact [email protected] with Blog Enquiry in the subject title for any feedback or requests for a topic you want us to cover. Voted one of the best things to do in Rome, Eating Italy Food Tours offer a Rome walking food tour through one of Rome's oldest and most characteristic neighborhoods.