3148 Views
Come visit some of our favorite places in Rome!
Taverna Volpetti (formerly Volpetti Più) (tavern) , Rome, Italy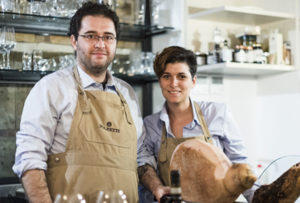 "Taking care of a pizza is like taking care of a woman, you need to wait for her, and treat her gently"
– Donato
Formerly known as Volpetti Piú, Taverna Volpetti is the restaurant linked to Volpetti gourmet food store around the corner. Opening in 1996 but evolving over the years, Taverna Volpetti now offers around 150 different types of cheese, 30 types of salami, some of the best prosciutto you can find in Italy, and balsamic vinegar ranging from 5 years to 100 years in age. Don't miss their tagliere – a board laden with a selection of all of the above!
To find Taverna Volpetti: