4781 Views
A handy map for the travelling vegetarian
Vegetarians and vegans know that travelling in Europe can be tricky if you want to eat anything other than salad leaves or plain potatoes. Not every European nation is what you'd call "vegetarian friendly". So it's great to see that master map-maker Jakub Marian has updated his Map of "vegetarian friendliness" (number of vegetarian restaurants) in Europe by country!
Highlights
Excellent result for the Czech Republic with 13.7 just one tenth of a point behind its neighbor Austria on 13.8 …and we run some great food tours in Prague btw! #JustSaying 😉
Tiny Andorra holding a great 12.6 – next door, France is a slightly more meaty 2.7!
If you're a (the?) vegetarian in Bosnia and Herzogovina (0.3 – the lowest score of all) we'd love to hear from you. What's it like?
Can you spot the winner with 24.8? Perhaps surprising for a nation founded by Vikings…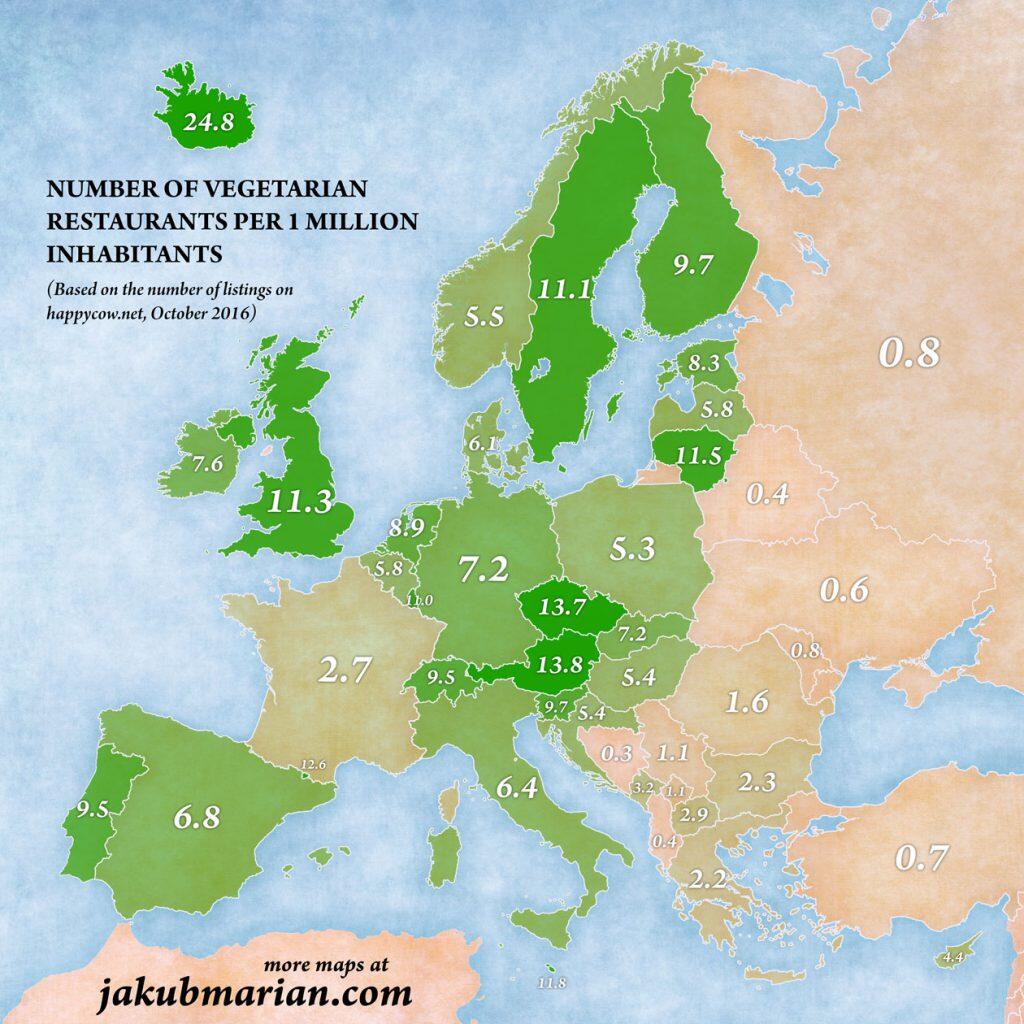 Like this? Get more European foodie facts, mouthwatering pics and more on…
Hang on… Which country is which?
See Jakub's original piece (updated October 2016) and details of how he assembled the data right here. And if you need a little reminder of which country is which, here's a regular map of Europe with the names on!