10126 Views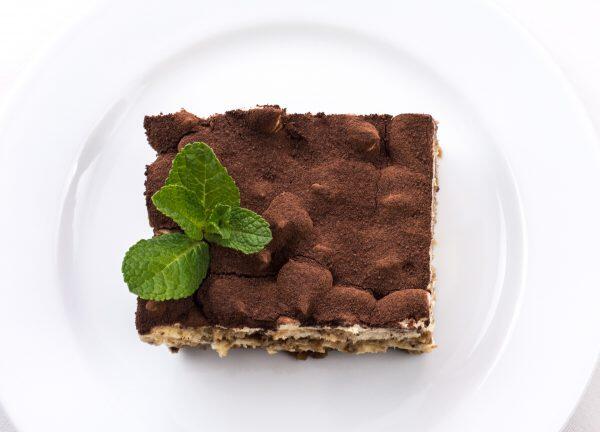 Feeling a bit down, a bit lethargic, a bit dreary? What you need is a little bit (or a lot) of tiramisu, the classic Italian dessert. Though you might not need an excuse to eat it, pronounced tira-mi-su means "pick-me-up" and is a perfect end to a meal or even a post sightseeing snack. What better medicine could there be?
Long before I moved to Rome, my friend Roberta told me that bakeries and pastry shops in Italy all served homemade tiramisu to take away. What sort of paradise was this, I wondered, where such a delicious dessert was readily available on every street corner?
Back at home my brother makes a very good tiramisu, but I must admit that my preference is far from authentic—I like mine strong with coffee and laced with alcohol. My Calabrian mother-in-law makes hers with rum and that's good enough for me, and there are many variations on this theme but in general Roman's keep it simple.
The classic tiramisu is made with savoiardi or lady fingers or biscuits, take your pick of the words, dunked in an espresso coffee, then layered with a mascarpone and fresh egg custard and sprinkled with chocolate powder. When eating out, be sure to check it's 'fatto in casa', or made in house.
Some of the best tiramisu to be found in Rome

Barberini Caffetteria and Pasticeria
At this cozy cafe, tiny tiramisu portions are served in little dark-chocolate cups. Yum! You can try this on our Taste of Testaccio food tour.
Via Marmorata, 43
Tel: 06 575 0869
Da Enzo
The classic tiramisu is another great reason to stop at this ever-busy Trastevere trattoria. Be sure to leave some room.
Via dei Vascellari, 29
Tel: 06 581 2260
Flavio al Velavevodetto
This restaurant is a Testaccio institution and has a tiramisu served in a cup that's difficult to beat.
Via di Monte Testaccio, 97
Tel: 06 574 4194
Zum
We've heard great things about this shop, and it's easy to see why with flavours of the dessert ranging from classic, pistachio, wild berries and rum!
Piazza del Teatro di Pompeo 20
Tel: 06 6830 7836
Luzzi
This buzzing trattoria makes a good place to stop by the Colosseum for a cheap and cheerful dinner and a great light tiramisu.
Via di San Giovanni in Laterano, 88
Tel: 06 709 6332
Pompi
Come to this bakery and cafe for great coffee and boxes upon boxes of tiramisu to take-away. We recommend the strawberry flavour.
Via Albalonga, 7b/9/11
Tel: 06 700 0418