3637 Views
Rome ain't called the Eternal City for fun! It is truly one of the most romantic places in the world.  If you're in town and want to unlock the best things to do in Rome, we've got the answers. And who better to ask for her tips on Rome-ance than the author of popular travel blog HeartRome? A self-proclaimed unabashed romantic, Maria Pasquale teaches you how to turn a vacation to Rome into your very own fairy-tale. Here's what Maria shared with us on some of the most romantic places in Rome…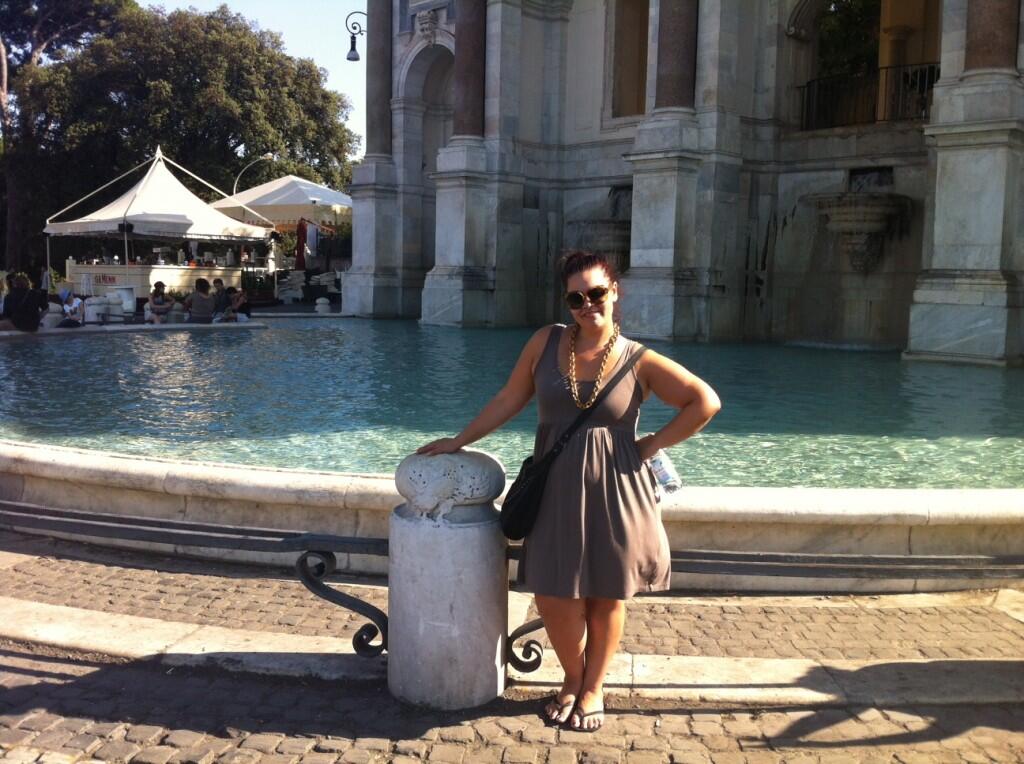 We're coming to Rome for our honeymoon or for a bit of Rome-ance. What are 3 romantic hotels in Rome that are sure to keep those wedding bells ringing?
For many couples, and especially those on their honeymoon, a trip to Rome is the trip of a lifetime.  The Eternal City is awash with class and style, as well as beautiful and historic sites that will ensure you create romantic memories to last a lifetime.  Here are 3 hotels in Rome that ooze romance, making them perfect for your honeymoon in Rome.
Grand Hotel de La Minerve
Piazza della Minerva, 69 (average €320 per night per room)
This hotel is known for its stunning and romantic rooftop terrace from which guests (including myself!) since the 18th century have been treated to a breathtaking view of Rome, including the dome of the Pantheon, the dome of St. Ivo's church, and the roof terrace of the Quirinale.
Hassler Villa Medici
Piazza Trinità Dei Monti, 6 (average €550 per night per room)
Considered one of the world's finest hotels, the legendary Hotel Hassler stands in a prized location atop Rome's famed Spanish Steps and affords a panoramic view of the city. Just about every famous visitor to Rome in the past century has passed through the doors of this 5-star hotel.
Intercontinental De La Ville
Via Sistina, 69 (average €280 per night per room)
Also situated on the top of the Spanish Steps with a picture perfect view of Rome, many of the upper-level rooms and suites at the InterContinental De La Ville Roma feature a balcony to take advantage of the romantic vista. But don't despair if you can't afford one of these rooms – you'll want to look inward as well because this former 19th-century palazzo has the prettiest open courtyard.
I appreciate that you might be a newlywed budget and would prefer to save your bucks for spending. A less expensive – but equally romantic option – would be Hotel Fontana. Situated right across from the Trevi Fountain, you can't get more romantic than that! (average €160 per room per night). For a cozy B&B option, check out Caesar House Residenze Romane (from €140 per room per night).
Now how about if you're broken hearted and coming to Rome to mend! What are your tips?
As most of us know too well, love does not always last (well until you find true love they say!) and when it ends, you are allowed to cry! You gotta let it out, girl! (or boy!) Rome is known as the city of fountains – so there isn't a better or more cathartic place in the world to sit and cry.
Many Romans say that la miglior fontana per piangere la fine di un amore (the best fountain to mourn the end of a love story) is the Fontana dell'Acqua Paola (or as Romans call it er Fontanone – the big fountain). And it is big! It sits proudly on Gianicolo – one of the hills of Rome that is a comfortable climb from Trastevere. The bonus is that the location offers a breathtaking view of the city, and believe me – it will reignite your passion for life and make you forget all your worries! And history tells us that in 1849 during the battle for Rome on Gianicolo, the Fontanone sustained damage from French cannon fire – but over 150 years later, it's still standing – a reminder that broken hearts hurt, but they mend too!
Now that you've done the Italian thing and cried for your lost love – let it go already! Then head straight down the hill to the fun and oldest Roman quartiere (district) of Trastevere. Get lost in the winding streets and have a drink (or 5) in the endless selection of bars. You will find new love here (well ok, maybe not Mr/Ms Right… but nothing wrong with a Mr/Ms Right Now!). Couple of bar tips include Freni e Frizioni (Via dei Politeama 4), Ma che siete venuti a fa (Via Benedetta 25) or Trastevere institution Bar San Calisto (Piazza San Calisto, 3).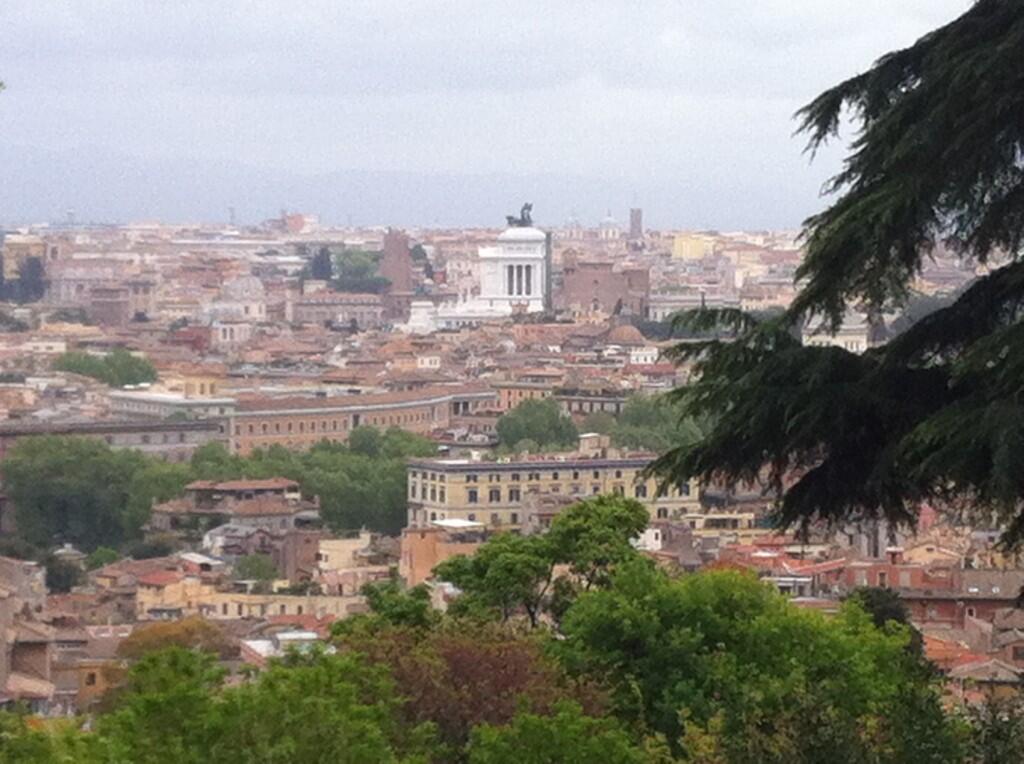 Tell us your itinerary for an unforgettable night in some of the most romantic places Rome?
Gentlemen, if you want to impress a lady, meet her in the early evening at the Spanish Steps (Piazza Spagna – very romantic!) and take a short stroll to Hotel Locarno for an aperitivo. Aperitif time in Rome is between 6.30 and 9.30 pm and is the best thing to do at this hour. This stylish art deco hotel is located near Piazza del Popolo and has an intimate garden terrace perfect for drinks as the sun sets on the Eternal City.  After drinks, I suggest you walk to the river, il Tevere, where on one of Rome's beautiful bridges you might share a first kiss under the lights of the beautiful Castel Sant'Angelo.
Alternatively, what better way to woo your special someone than to wine and dine them while learning how to pair Italian cuisine and wines from a Master Italian Sommelier? That's what you'll do during this fabulous wine-tasting dinner (and Marco, the sommelier, can probably give you some tips on Roman-style romance too…)!
I'll bet you didn't know that….
An estimated €3,000 worth of coins are thrown into the Trevi Fountain every day, which also guarantees at the very least 3,000 kisses between lovers daily.
**********************
Like this? Check out Eating Europe on social media!
We're on…
With more Italian foodie ideas, mouthwatering pics and much more.
Voted one of the best things to do in Rome, Eating Italy Food Tours offer walking food tours through Rome's oldest and most authentic neighborhoods: Trastevere and Testaccio.
This post was originally published on August 5, 2012 and was updated on January 31, 2017.