3068 Views
Amsterdam is well known for being a cheese-lover's paradise, but what about all of the unsung food heroes in Amsterdam that you don't hear about every day? There are some delicious dishes just waiting to be discovered in Amsterdam, and so I have rounded up the best of them so when you visit, you can try them for yourself.
Raw Herring from Vis Plaza
Raw herring is an incredibly popular dish with the Dutch, and there are several places you can find it. The best time to eat herring is from mid-May until July. During these months the catch is called Hollandse Nieuwe, which translates as Holland's new herring. Traditionally you are served the whole fish with onions; the idea is to dip it into the onions, take it by the tail, and lower it into your mouth to eat it. However, most just serve it cut into small pieces. If you can't get Hollandse Nieuwe, battered deep-fried cod pieces, known as kibbeling, is a good second choice. Get it from Vis Plaza, where they order from small boats and not big commercial operations.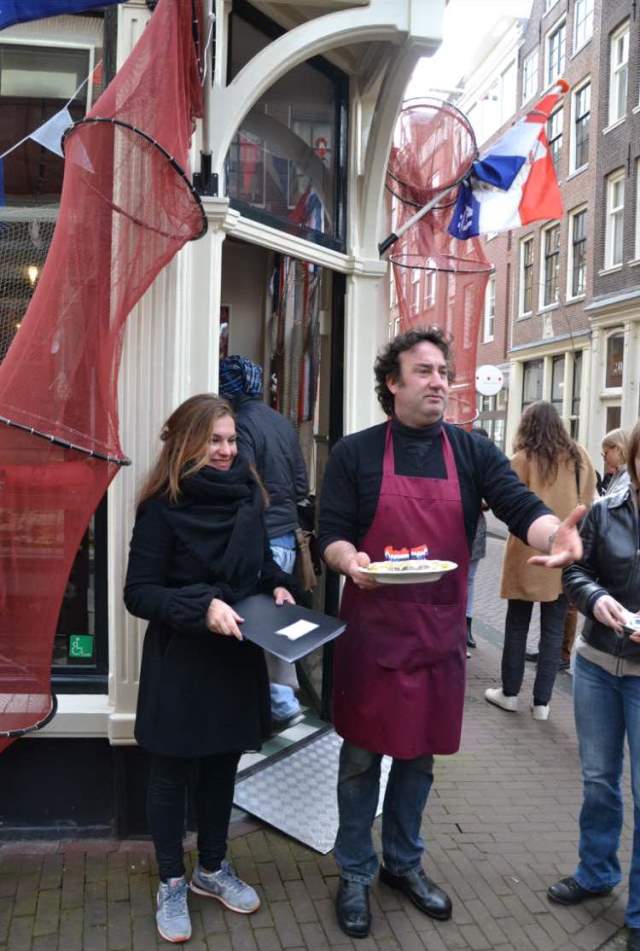 Tweede Egelantiersdwarsstraat 13
facebook.com/visplaza
Phone and opening hours unavailable
Drop from Het Oud-Hollandsch Snoepwinkeltje
Drop, or licorice, is another great treat to try when you're in Amsterdam. The Dutch eat more licorice per capita than any other country in the world. In other words, you can't miss out on trying it. The licorice here is nothing like the sweet chewy stuff they have in America. There are hundreds of different flavors including honey, blackcurrant and salted. The best place to find it is Het Oud-Hollandsch Snoepwinkeltje, where the eclectic owner Mariska will help you to find a licorice you'll love.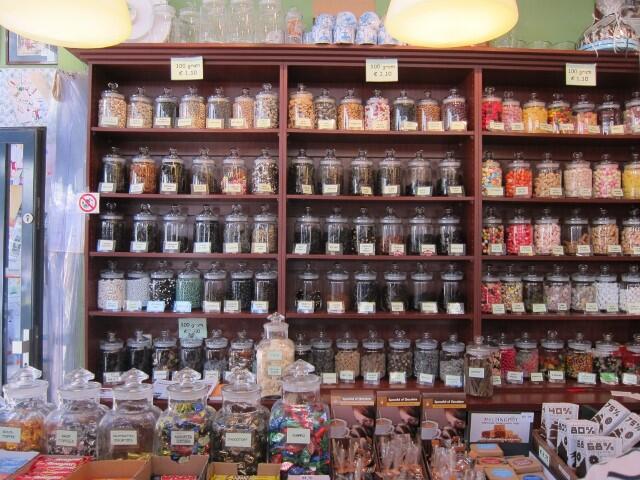 Tweede Egelantiersdwarsstraat 2
+31 (0) 20 420 7390
snoepwinkeltje.com
Open: Tue – Sat 11 am – 6.30 pm
Ossenworst from Louman's
Back to the raw food again: ossenworst is a sausage made with raw beef and spices including cloves and nutmeg which has been lightly smoked. Originally it used to be made with ox meat – literally translated ossenworst means ox sausage. You can buy it in the supermarket, but it's nowhere near as good as what you'll get from the butchers. Our top pick is Butcher Louman, which has been around since 1890. Eat your ossenworst with some mustard for maximum flavor.
Goudsbloemstraat 76
+31 (0) 20 622 0771
louman-jordaan.nl
Open: Mon 8 am – 1 pm, Tue – Fri 8 am – 6 pm, Sat 8 am – 4 pm
Apple pie from Café Papeneiland
Dutch apple pie is delicious, and if you don't manage to get a slice while you're in Amsterdam you will have missed out. This tasty treat is available almost everywhere, but the best place to get it is Café Papeneiland. Bill Clinton once went here, ordered a slice of apple pie, and ended up taking a whole pie home with him. It's served warm, with whipped cream. Delicious!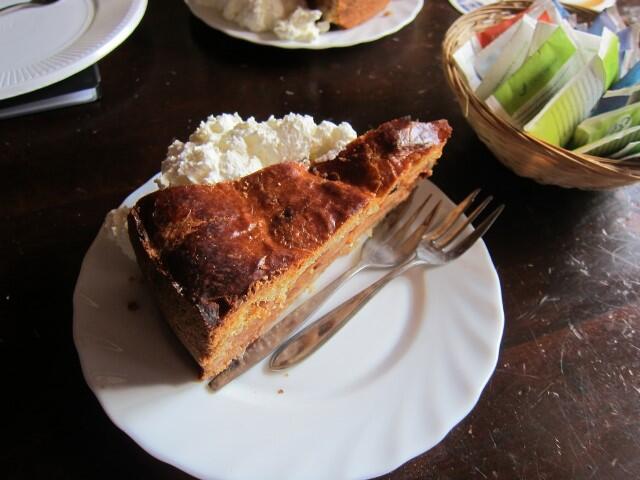 Prinsengracht 2
+31 (0)20 624 1989
papeneiland.nl
Open: Sun – Thu 10 am – 1 am, Fri & Sat 10 am – 3 am
Poffertjes from Café de Prins
 Poffertjes are small Dutch pancakes traditionally served with lashings of butter and icing sugar. This sweet treat can also be drizzled with maple syrup. Either way it's good. You'll be able to find them from street vendors in markets, on stalls around the city, and if you want to eat them in a bar then Café de Prins is a great choice.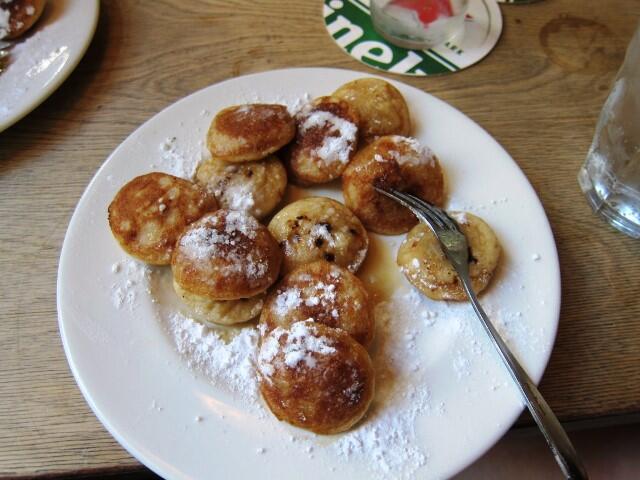 Prinsengracht 124
+31 (0)20 624 9382
deprins.nl
Open: Sun – Thu 10 am – 1 am, Fri & Sat 10 am – 2 am
Tip! You can meet many of these unsung food heroes on our Jordaan Food Tours!