12797 Views
For the last several years, I have called Prague's Žižkov neighborhood home. Arguably the city's most lively district, Žižkov is rumored to have more pubs per square kilometer than any neighborhood in Europe, perhaps even worldwide. Besides pub-hopping, there is a whole lot to see and do, and it's definitely worth a visit for those looking for a more local experience. Here's just a taste of what Žižkov has to offer, and what makes it so great!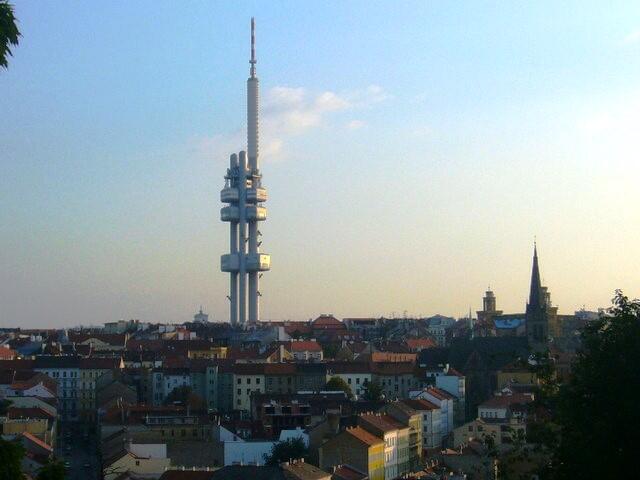 The History
For many years Žižkov had a reputation as a gritty, working-class neighborhood, and in many ways the description still fits. Its cobblestone streets are far from spotless, and there are still plenty of dark, shady pubs that mostly appeal to hard-drinking locals. Žižkov is named after the Hussite general Jan Žižka, whose enormous statue sits proudly on his horse at the top of Vítkov hill. The 13th-14th century military leader was known as a shrewd tactician and wore a patch over one eye after losing it in battle. Besides his statue is the massive National Monument, which contains a Czech history museum and used to house the mausoleum of Communist-era President Klement Gottwald. Military buffs should also check out the nearby Czech army museum, noticeable because of the tank parked out front.
National Memorial on Vítkov Hill
U Památníku 1900
+420 222 781 676
nm.cz
Open: April – October Wed – Sun 10 am – 6 pm, November – March Tue – Sun 10 am – 6 pm
 Army Museum
U Památníku 2
+420 973 204 924
vhu.cz
Open: Tue – Sun 10 am – 6 pm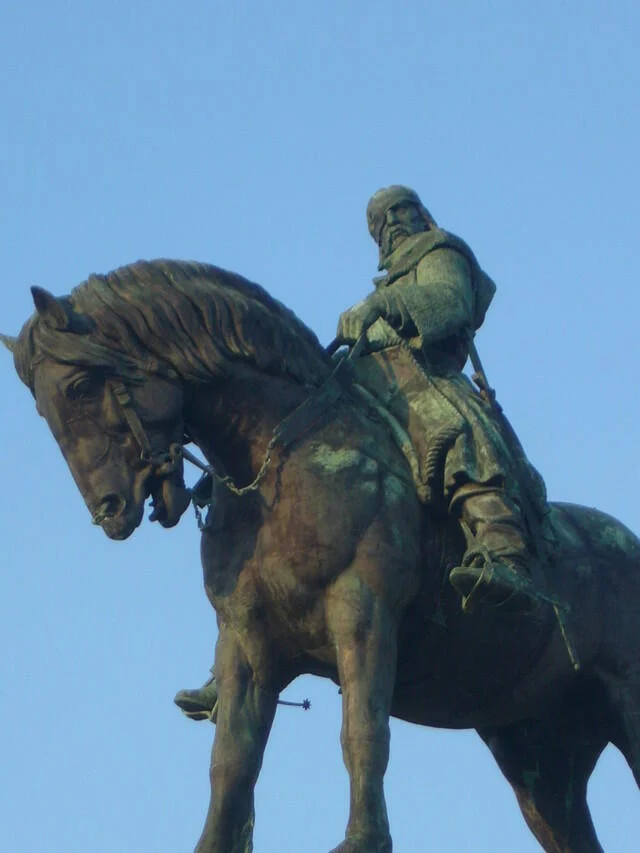 Žižkov is also the place where many Czechs go when they die: Olšanské hřbitovy, the largest graveyard in Prague, lies next to the shopping mall at the Flora metro stop. Franz Kafka is buried in the New Jewish Cemetery just east of Olšanské cemeteries.
The Vibe
Despite its blue-collar roots, Žižkov has taken on a more alternative, eclectic personality in recent decades. Perhaps this is best represented by the 216-meter-tall Žižkov TV Tower, an odd structure visible from nearly everywhere in the city. In case you're wondering, the faceless babies crawling up and down the tower were added in 2000 by Czech pop artist David Černý, because apparently the Žižkov Tower wasn't strange-looking enough as it was. The tower contains an observation deck and restaurant, and a mini golf course was recently installed in the surrounding park. Because why not?
Žižkov TV Tower
Mahlerovy Sady 1
+ 420 210 320 081
towerpark.cz
Observatory Hours: Mon – Sun 8 am – 12 am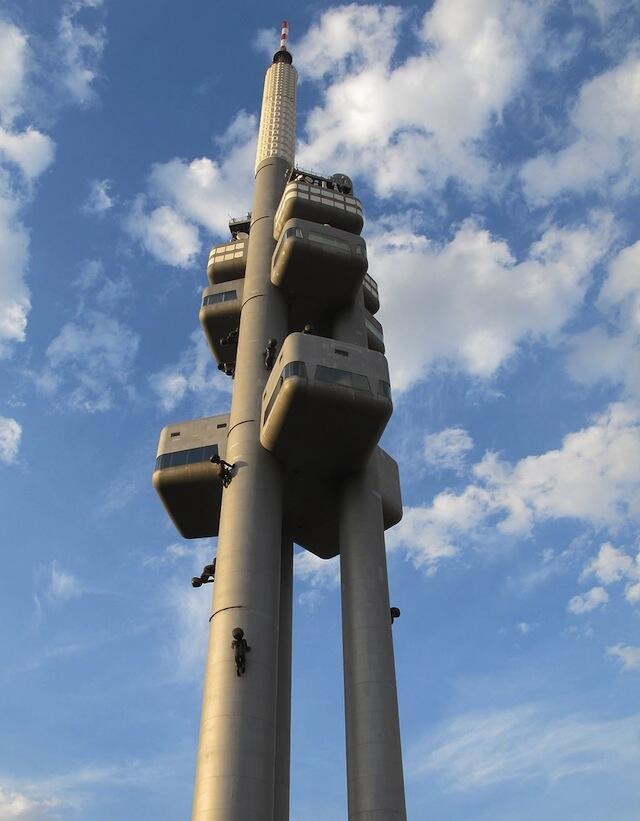 While its architecture may not be as spectacular as Prague's Old Town, Žižkov still has plenty of beautiful and unique buildings. Besides the Tower, the most notable building is perhaps the Church of the Most Sacred Heart of our Lord (Kostel Nejsvětějšího Srdce Páně in Czech) on Jiřího z Poděbrad Square. The eccentric modernist church is truly one-of-a-kind, and the nearby farmer's market (featured in our post on Prague's markets) that takes place on the square on Wednesdays, Fridays and Saturdays, serves as a reminder that Žižkov is primarily a residential neighborhood.
Church of the Most Sacred Heart of our Lord
Náměstí Jiřího z Poděbrad 112/19
+420 222 727 713
srdcepane.cz
Žižkov is more laid-back compared to the center of Prague, and there is plenty of green space to enjoy during nice weather. Although the popular Riegrovy Sady park is located in neighboring Vinohrady, Žižkov has Parukářka, with its very Žižkov-esque pub and beer garden, plus great views of Old Town and Prague Castle. Below the park is an underground bunker which was originally a bomb shelter, then an underground music club, and now contains a climbing wall and "nuclear museum."
The Pubs
Now, let's shift the focus to what Žižkov is best-known for: its pub culture and nightlife! On many streets you can barely walk 50 meters without passing a bar. Not all of them are used to English speakers and tourists, so when in Žižkov try to act as a žižkovak does. This is just a small sample of what Žižkov has to offer as there are just too many great pubs to mention here!
If we're talking pubs, few places scream "Žižkov!" more loudly than U Vystřelenýho Oka. This somewhat hidden pub, translated into English as "At the shot-out eye," is named in honor of one-eyed Jan Žižka. There is a modest selection of bar snacks and Czech meals, but most customers come to drink Pilsner Urquell and smoke cigarettes. It also has a neat beer garden tucked away in back if you happen to visit when it's warm.
U Vystřelenýho Oka
U Božích bojovníků 3
+420 222 540 465
uvoka.cz
Open: Mon – Sat 4.30 pm – 1 am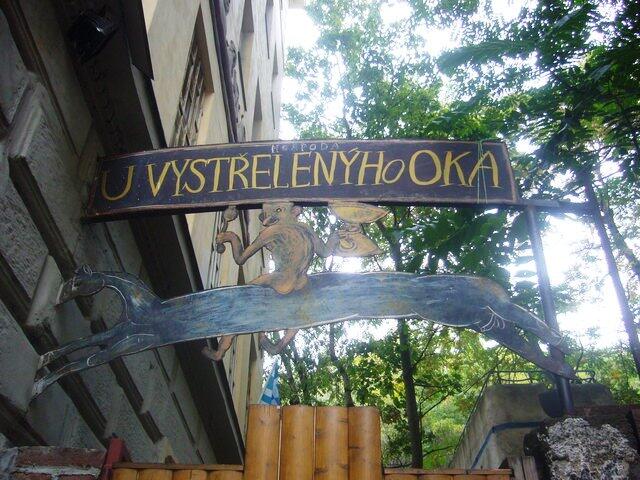 For those who would prefer not to smell like smoke the next morning, Pivo a Párek (Beer and Frankfurter) is a nice option. In addition to being a non-smoking pub, they have a large variety of Czech beer and of course, hot dogs and sausages. Žižkov also has several good cocktail bars, including the tropical Tiki Taky bar, with a festive, island-themed atmosphere that stands out among the more traditional Czech pubs nearby.
Pivo a Párek
Bořivojova 56
+420 604 343 044
Open: Mon – Fri 12 noon – 11 pm, Sun – Sat 2 pm – 11 pm
 Tiki Taky
Cimburkova 22
+420 607 832 600
tikitaky.cz
Open: Sun – Sat 7 pm – 5 am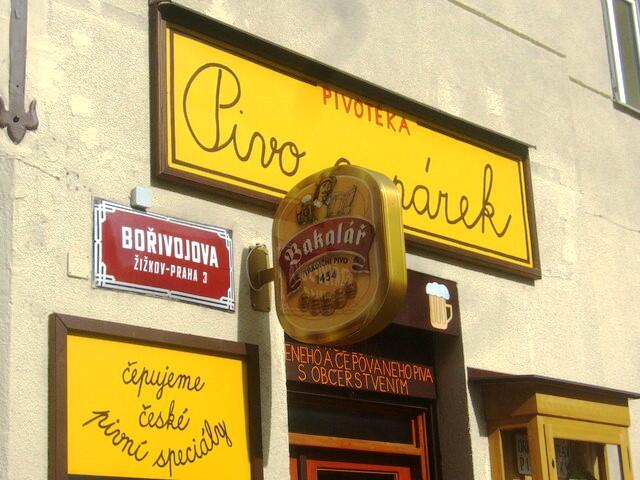 The Cafes, Restaurants and Clubs
The best-known hotspot in Žižkov is Palác Akropolis, a massive complex with a restaurant, several bars, a decent-sized concert venue and a music club that stays open as late as necessary for most people! Its informal atmosphere, convenient location and nearly daily concerts and DJs means that pretty much everyone in town stops by Akropolis from time to time.
Palác Akropolis
Kubelíkova 1548/27
+420 296 330 990
palacakropolis.cz
Restaurant open: Sun – Thu 11.30 am – 12.30 am, Fri – Sat 11.30 – 1.30 am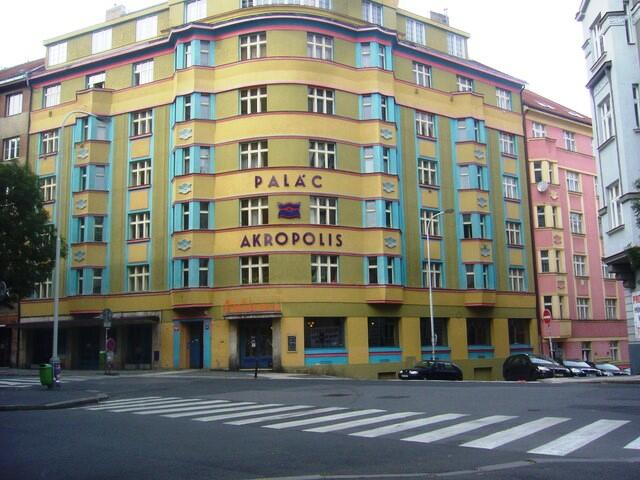 One of my favorite destinations for Czech food and beer, U Slovanské Lípy, is located under the shadow of Vítkov hill. This traditional pub/restaurant, which claims to be the oldest pub in Žižkov, serves reasonably-priced Czech meals and has 8 rotating beer taps which feature some of the Czech Republic's top microbreweries. If you're looking for grilled meat, few places do it better than Polo restaurant at the Biskupcova tram stop. Polo is traditional Czech cuisine with a more modern feel, and they also serve top-notch Pilsner Urquell from a tank. Lastly, if you're a bit burned out on Czech food, stop by the Czech-American pub U Kurelů, which started serving Žižkov locals over a century ago and recently re-opened with a more international vibe. Quickly becoming a favorite destination for expats, U Kurelů serves international food including burgers, hot dogs, bánh mì, Tex-mex, and more.
U Slovanské Lípy
Tachovské náměstí 288/6
+420 734 743 094
uslovanskelipy.cz (website in Czech)
Open: Sun – Sat 11 am – 12 midnight
Polo
Jana Želivského 1790/35
+420 222 581 291 or +420 730 511 577
barpolo.cz
Open: Mon – Fri 11 am – 1 am, Sat 12 noon – 1 am, Sun 12 noon – 12 midnight
 U Kurelů
Chvalova 1
[email protected] (reservations by email)
ukurelu.cz
Open: Tue – Sun 5 pm – 11 pm
Despite the local affinity for beer, Žižkov has a growing number of cafes for those who prefer to socialize in a well-lit, healthier environment. One option is the pleasant and sunny Žižkavárna, which, besides coffee, also offers draft beer, wine, tea, sandwiches and other small meals.
Žižkavárna
Kubelíkova 17
+420 602 398 898
zizkavarna.cz
Open: Mon – Fri 7.30 am – 9 pm, Sat – Sun 8.30 am – 9 pm
Other Things to Do in Žižkov
One venue which accurately represents Žižkov's alternative vibe is Nákladového nádraží Žižkov. Hidden among an otherwise unattractive railroad depot, you'll find an art space and cafe with a large outdoor seating area situated among the train tracks and wagons. They also put on lots of different events, exhibitions, and concerts, including a summer cinema and food festivals. It's impressive to see how they have transformed this deteriorating train depot into a gathering place for the community.
Nákladového nádraží Žižkov
Jana Želivského 2
nakladovenadrazizizkov.cz (website in Czech)
Open: Sun – Sat 12 noon – late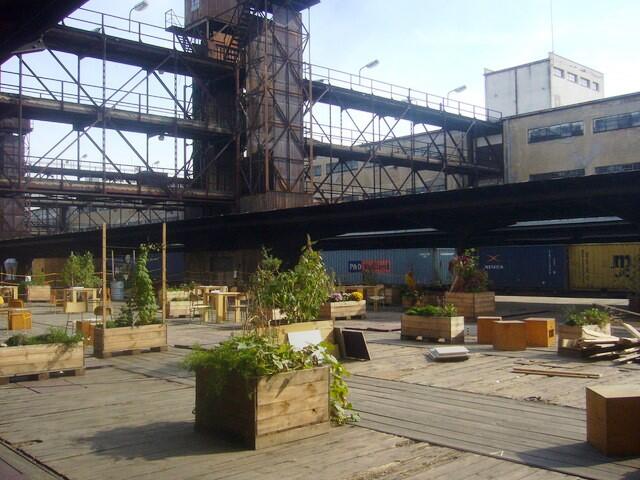 Žižkov is also the home of my favorite cinema in Prague, Kino Aero. It shows a variety of films, including many independent and foreign films, and has an old-school theater feel. You can chill in the bar/cafe area or the outdoor courtyard before the film starts, grab a drink and bite to eat, and of course you can bring your beer into the cinema!
Kino Aero
Biskupcova 31
+420 271 771 349
kinoaero.cz (information about tickets here)
Bar open: Mon – Fri 10 am – 12 midnight, Sat – Sun 11.30 am – 12 midnight
If you're in town during football season (in the Czech Republic from September – November, then picks back up again February – May), check out a game at the stadium of local club Viktoria Žižkov. Currently struggling to get back into the top Czech league, it's well worth the price of admission (starting at 60 CZK) to join the small, but lively Žižkov supporters. Strangely enough, Viktoria often plays home matches at 10.15 am on Sundays, so it presents the rare chance to have a beer and sausage before noon!
Viktoria Žižkov Stadium
Seifertova street, at Husinecká tram stop
+420 221 423 427
fkvz.cz (since the website is extremely unhelpful you can find upcoming matches here)
There is so much more to say about Žižkov, and so many more places worth mentioning, but you'll have to come and see for yourselves! If you're visiting Prague, take a break from the crowded tourist areas and find out how us Žižkov locals live.
Like this? Check out Eating Europe on social media!
We're on…
With more Czech foodie ideas, mouthwatering pics and much more.