As much as I enjoyed eating traditional Italian foods when I was younger, I lived with the idea that American desserts were superior to Italian desserts. Sur...
Exclusive Content
Subscribe to receive the very best Eating Europe advice in your inbox!
Rome Recipes
Remember that post where I talked about Italian secondi, (main courses) the unsung heroes of Italian cuisine that are shadowed by the ever-popular pasta and ...
by Francesca Bruzzese
Recipe for Cacio e Pepe Cacio and pepe is one of the classic Roman pasta dishes to try when visiting Rome, but one that is also a quick dish to prepare at ho...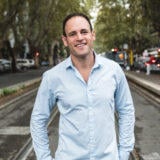 by Kenneth Dunn
true
Get the best advice and offers on Eating Europe tours
Subscribe to our newsletter for exclusive offers, discounts and the best in food and travel advice across Europe