10422 Views
Welcome, dear hasty traveller! We know you are anxious to travel once again. If you only have one day in Amsterdam, we'll show you the best way to enjoy visiting this lovely metropolis … WITHOUT feeling rushed – Amsterdam is perfect for this kind of trip!
Amsterdam is rather compact, so getting around is very easy, especially on foot or by bike. And the center of the city is so charming and gorgeous that just walking around is a delight for the eyes. But if you'd like to add a little more structure to your short journey visiting Amsterdam, here are 9 ways that I would recommend spending just one day in Amsterdam.
Note: this post was revised in June 2021 for accuracy. 
Breakfast Time –  a start to your one day in Amsterdam!
If you're going to make the most of your one day in Amsterdam, you've got to do breakfast right. Pass by this cafe and its store-front, full to bursting with a colorful mountain of cakes and quiches, will stop you in your tracks. "The Last Crumb" is so cute you almost can't take it. While there aren't many seats, you should definitely try to squeeze in here for your first cup of coffee, freshly squeezed juice and a lovely little scone or croissant. And of course, something indulgent to take with you for later. What is my personal favorite you ask? The zucchini cake with lemon curd!
This place gets bonus points in the summer, when they open up a pint-sized terrace out back which overlooks the canal.
De Laatste Kruimel
Langebrugsteeg 4
+31 (0)20 423 0499
delaatstekruimel.nl
Open: Daily 8 am – 8 pm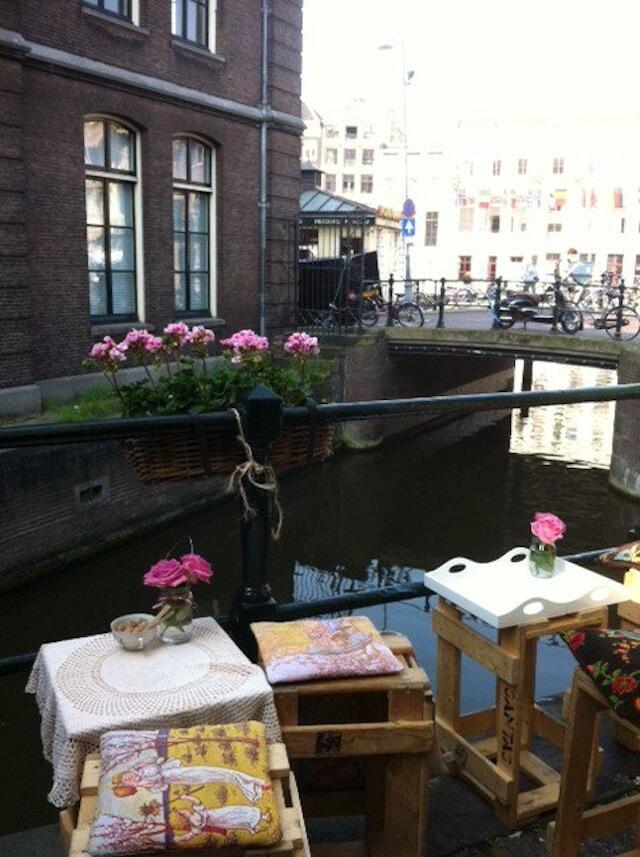 Take in the atmosphere during your one day in Amsterdam
Just a few minutes' walk from De Laatste Kruimel, the oddly-shaped Spui square is great for people watching. It can get busy but in a cheerful way, thanks to the nearby university library, cozy cafes, bookstores and the occasional art and book markets that happen on the square. Take a few minutes to browse or just soak up the atmosphere while visiting Amsterdam. You can also slip in to the Begijnhof (you'll spy the door to the right of the American Book Center) for a glimpse at a peaceful courtyard with houses reserved just for women.
Begijnhof
begijnhofamsterdam.nl
Open: Daily 9 am – 5 pm
Throw Down Some Euros
If you'd like to do a bit of shopping while visiting Amsterdam, I have one very important piece of advice: avoid Kalverstraat like the plague. It's crowded and has more or less the exact same brands you'll find on most major shopping streets across the world. Utrechtsestraat, which runs parallel to the Amstel River between Rembrandtplein and Fredericksplein is a very attractive alternative. Here you'll find an eclectic mix of clothing stores for all budgets, a few traditional cheese shops and herring stands, bookstores, restaurants with cuisine from all over the world, and cute bars. And as you work your way down the street, you'll get lovely views of the river and canals.
Enjoy a massive sandwich in a tiny café
Since their sandwiches are so delicious, I guess the people at Singel 404 figured they didn't really need to bother coming up with a name for this slightly cramped but rather cozy cafe. So just look for this street address and you'll get treated to a lunch menu crammed with decadent sandwiches and desserts, as well as great views from the terrace (as you can see here… rainbow not always included unfortunately).
Singel 404
Singel 404
+31 (0) 20 4280154
singel404.nl
Open: Daily 12 pm – 6 pm

A Lovely Garden on the Amstel
Given your short visit of just one day in Amsterdam, you probably don't want to spend your precious hours inside a museum. But I would definitely recommend taking a peek at the Hermitage. In addition to the stately building on the Amstel River, you can sneak around back to get into one of the most peaceful courtyards you will see visiting Amsterdam. It has a bountiful garden surrounded by old canal houses.
And if you fancy a cup of tea, you can relax at the organic cafe called Hoftuin. Not only is it beautiful, but it's dedicated to a good cause: supporting the social initiatives of the Protestant Diocese of Amsterdam. All the buildings that surround you belong to the Diocese … just as the Hermitage once did, when it was a home for the elderly.
Hoftuin
Nieuwe Herengracht 18A
+31 (0) 20 370 27 23
hoftuin.com
Open: Daily 10 am – 6 pm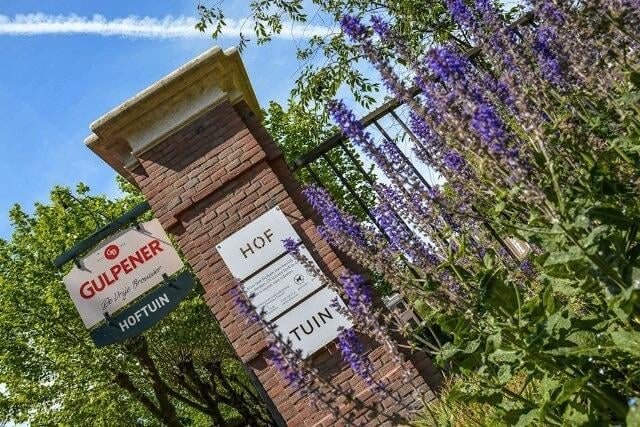 Amsterdam history and a bird's eye view
It might not surprise you that the city's oldest building is a gorgeous church. But did you realize that it's right in the middle of the infamous Red Light District? Welcome to Amsterdam! The Oude Kerk functions mostly as a cultural center now, with frequent exhibitions, including World Press Photo every year. If you want to get a good view of the city during your one day in Amsterdam, you can climb the tower with a guide who'll tell you all about the history of the church and point out the highlights of Amsterdam's skyline.
Oude Kerk
Oudekerksplein 23
oudekerk.nl
Church open: Mon – Sat 10 am – 6 pm, Sun 1 pm – 5.30 pm
Tower open: April – Sept, Thu – Sat 1 pm – 5 pm
Sip of the local culture
Like its southern cousin, the Netherlands is a nation of beer drinkers. But don't let your exploration of their favorite poison stop with a pint of Heineken. Stop by a bottle shop like the Bierkoning, close to Dam Square, and you'll get a sense of the enthusiasm and creativity behind the Dutch craft beer scene. The staff is super knowledgeable and helpful, and they also have a few books in stock with beer bars in Amsterdam if you want to dive in even deeper. You can also grab a few bottles from their coolers and go enjoy them canal-side.
Bierkoning
Paleisstraat 125
+31 (0)20 625 2336
bierkoning.nl
Open: Mon – Sat 11 am – 7 pm, Sun 12 noon – 7 pm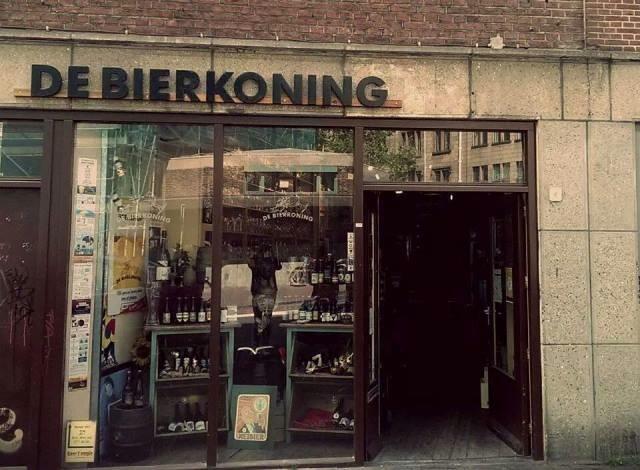 Moonlit Stroll
Once you're done with dinner, you might want to spend a little time saying goodbye to this beautiful city before wrapping up your one day in Amsterdam. After all, you've only got a few hours left. The way I would do it would be to talk a walk around Prinseneiland. This neighborhood is one of the city's most peaceful and picturesque. You enter by going over an old-fashioned bridge, and as you wander the cobblestone streets, you'll pass lush flower gardens and tall buildings with iconic red shutters. Go a little farther north and you'll make it to the Westerdok, which is lined with sailboat after beautiful sailboat … and even has a floating playground on two repurposed boats!
Not Ready for Bed Yet?
If you're still hungry for more during your one day in Amsterdam, you're sure to find something in the Westergasfabriek area of Westerpark. Thursday to Saturday, you'll find upbeat, danceable rock and an energetic crowd at Pacific Parc. It can tend to get a bit crowded, but entrance is always free and it's generally a really good time. If that's a little too much for you, you can also find numerous other bars in Westergasfabriek.
Pacific Parc
Polonceaukade 23
+31 (0)20 488 7778
pacificparc.nl
Open: Mon – Wed 11 am – 1 am, Thu 11 am – late, Fri – Sat 11 am – 3 am, Sun 11 am – 11 pm
This list is not exhaustive, of course … but you can only fit so much into your one day visiting Amsterdam! I hope that I've managed to give you a good taste of this wonderful city. And entice you to come back for a second round. Got something that you think I definitely shouldn't have left off this list? Let us know in the comments below!