3795 Views
It might be overwhelming if you've only got two days to spend in the Eternal City where a lifetime isn't often enough. But if you follow this itinerary you'll certainly get a feel for the very best in food and sights that the city has to offer. You won't need another travel guide for Rome after reading this!
Day One
Breakfast at the bar
Breakfast in Rome is a casual affair. Saddle up to any bar (which is really a cafe), grab a cornetto, order a cappuccino, and drink and eat standing like a Roman. Best bet in the Prati neighbourhood—walking distance from St. Peter's Basilica—is Castroni (Via Cola di Rienzo, 196). www.castroni.it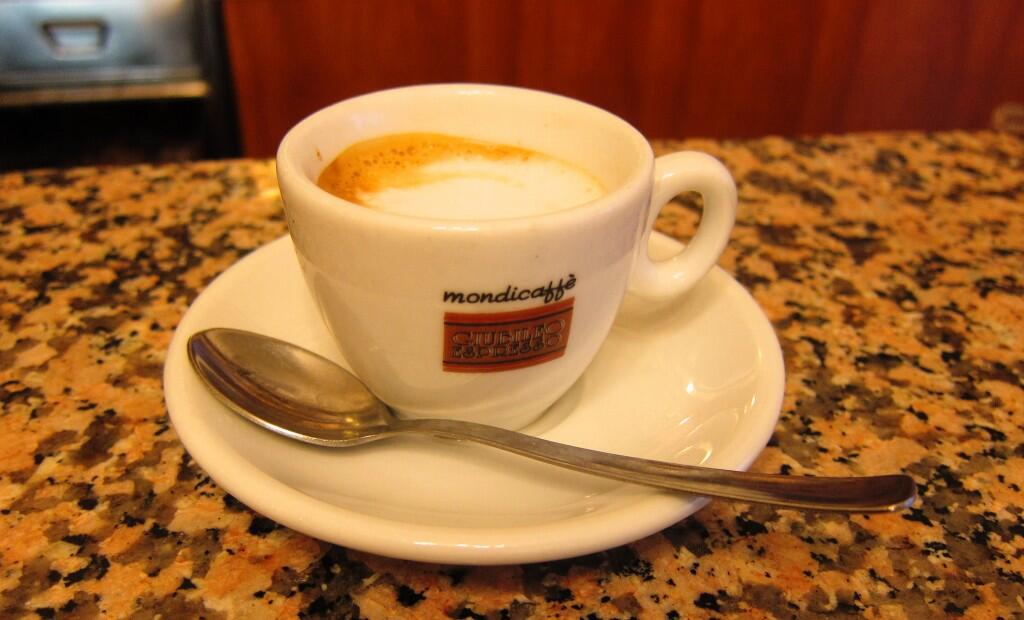 High domes
Now that you're caffeinated, head to St. Peter's Basilica. The wait is worth it for a look inside. The overwhelming space covered in technicolored marble and the striking sculpture of Pieta by Michelangelo (to the right when you walk in) can marvel anyone. When you're done, linger outside in Bernini's piazza, taking some shade or sun on the colonnade, depending on the weather.
Market madness
Cross the river to Piazza Campo de'Fiori, where on weekday and Saturday mornings a lively market takes place until about 2 pm. After working up your appetite with the sight of those fresh veggies, get a piece of famed pizza bianca from the Forno Campo de'Fiori, located at the corner of the piazza. Eat it outside while watching the hustle and bustle, or in Piazza Farnese on a marble bench.
Bernini and Caravaggio at their best
From Campo it's a short walk to Piazza Navona. Here you can widen your taste for Bernini, whose Fountain of the Four Rivers dominates the piazza's centre. On your way to the Pantheon stop at the church San Luigi dei Francesi to view three paintings by Caravaggio.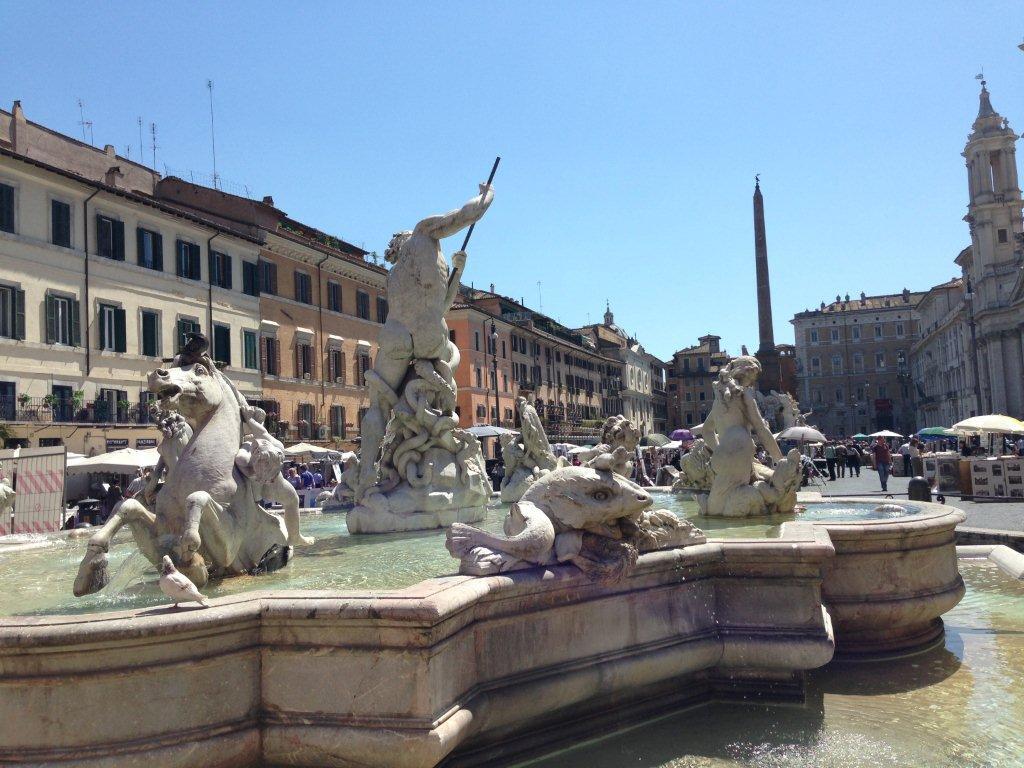 Eat the night
Board the tram near Largo Argentina, which will take you to Trastevere. There are plenty of delicious Roman restaurants to eat dinner in, but two I recommend are Pizzeria ai Marmi and Trattoria da Enzo. Save room after dinner for a gelato at Fatamorgana in Piazza San Cosimato, then take a stroll through the buzzing nightlife.
Day Two
Catch a view and walk the roofs
After your allotment of cornetto and cappuccino, start the morning off at the Pincian, the hill that overlooks Piazza del Popolo. Chances are, it'll be a quiet and peaceful way to start your day in the chaotic city. Then walk along the Roman roofs and domes until you come to the church at the top of the Spanish Steps, the Trinita dei Monti. And if you're ready, head down the steps into the city that's now fully awake. Maybe stop at Caffe Greco off Via Condotti for a second morning coffee. Wind through the shopping streets, taking a detour to toss your coin into the Trevi fountain.
Pasta re-fuel
It's good to be choosy when looking for a good restaurant in Rome's historic centre. One small, local (and cheap) spot is on Via della Croce. It's a pastaficio, which means they make their own pasta, and for lunch they'll serve it up hot with a choice of two sauces. Get there early! If you're looking for a sit-down meal try Trattoria Dal Cavalier Gino near the Parliament.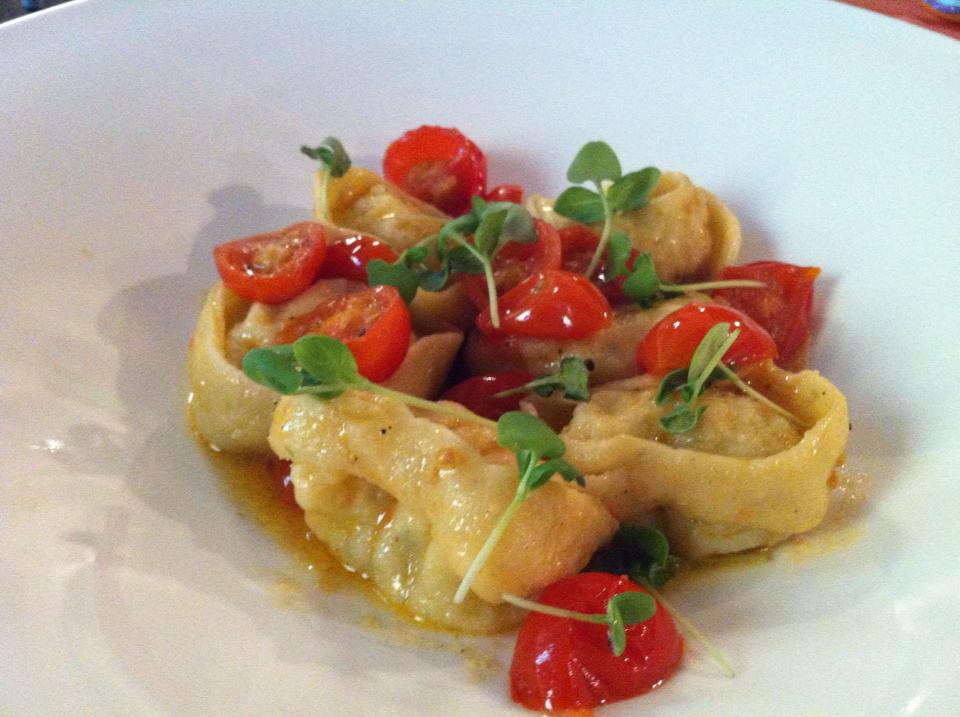 Capitoline Hill
Now that you're stuffed, start (slowly!) for Piazza Venezia at the far end of Via del Corso. Climb the (shallow) hill to right of the big white building—often called a wedding cake but officially called the Vittoriano—to the Capitoline Hill where there is the Campidoglio, designed by Michelangelo. There are some great views over the Forum to the right and left of the Palazzo Senatorio. Linger over the ancient ruins where the majestic Colosseum towers in the background.
Too hip
For aperitivo or dinner or both, head to Monti, where getting a glass of wine (at Fafiuché, Via dell Madonna dei Monti, 28) or finding a piazza (Pizza Madonna dei Monti) to rest in and watch the Rome's hip youth is easy. There's great boutique shopping here and lots of great restaurants and bars in the area, making it one of the best places to head to at night.
* * *
Contact [email protected] with Blog Enquiry in the subject title for any feedback or requests for a topic you want us to cover. Voted one of the best things to do in Rome, Eating Italy Food Tours offer a Rome walking tour through one of Rome's oldest and most characteristic neighborhoods.