4368 Views
Food fans know that a new twist on an old favorite can be just as satisfying as the perfect recipe. Prague's classical music and dance scene is equivalent to a well-cooked steak, but the capital city's entertainment menu also provides a few more adventurous choices. A day of sampling classic Czech cuisine pairs perfectly with an evening at one these 8 alternative arts spaces.
The New Stage (Nová Scéna)
Prague gives experimental arts a prominent home in this beehive-like glass building next to the National Theater. Audiences can choose from contemporary dance, experimental drama or performances by Laterna magika. This multi-media performance company began in 1958 and combines film production with dance, sound, lighting and other non-verbal elements.
Národní 4, Prague 1
+420 224 901 448
narodni-divadlo.cz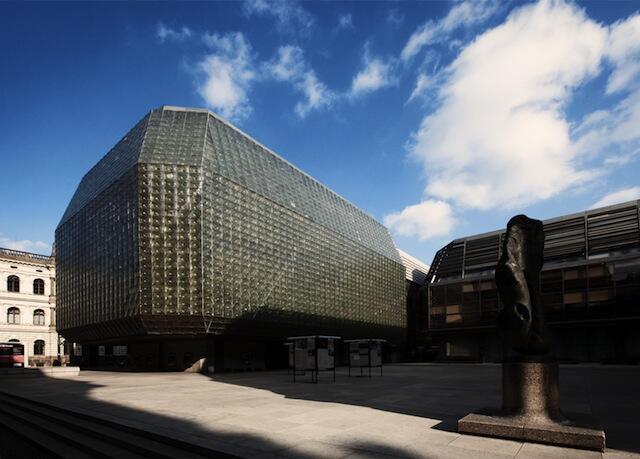 Meet Factory
The board of directors encompasses the diversity of this alternative arts space. Visual artist David Černý, musician David Koller and director Alice Nellis have created a cultural incubator of gallery space, artists-in-residence programs and a performance hall that aim to support young performers, push limits and open dialogue between the audience and performers.
Ke Sklárně 3213/15, Prague 5
+420 251 551 796
meetfactory.cz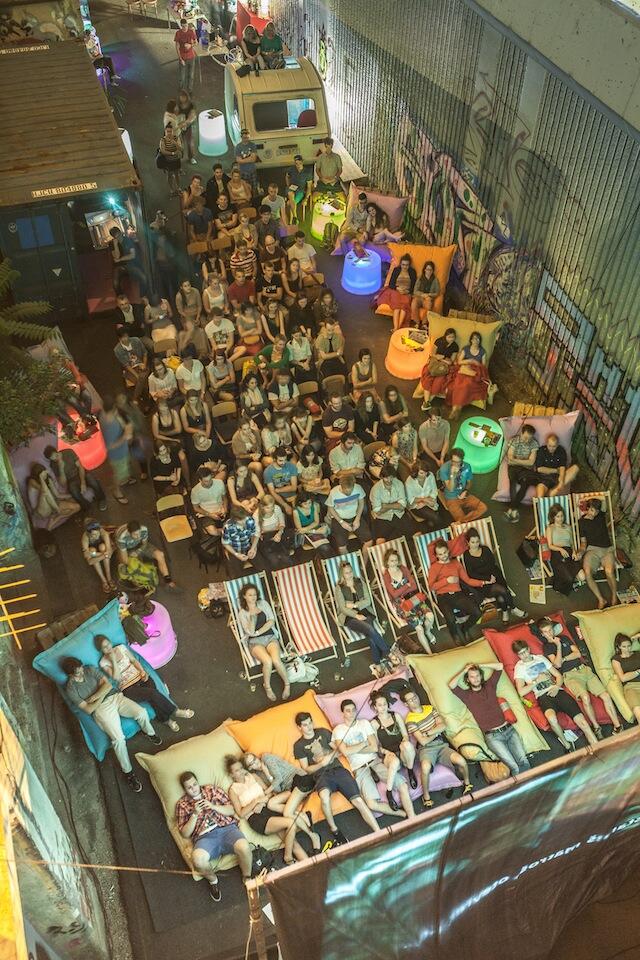 Royal
French Expat Jean-Christophe Gramont restored the natural beauty of this 1929 Prague theater in the style of the First Republic of Czechoslovakia, before filling it with antique furniture and reopening the doors in 2014. The program is filled with themes, from film screenings to musical nights paired with cultural foods (e.g. flamenco + Spanish tapas or a French jazz band + fine wine and cheese) plus a weekly kitschy burlesque show.
Vinohradska 48, Prague 2
+420 224 211 444
leroyal.cz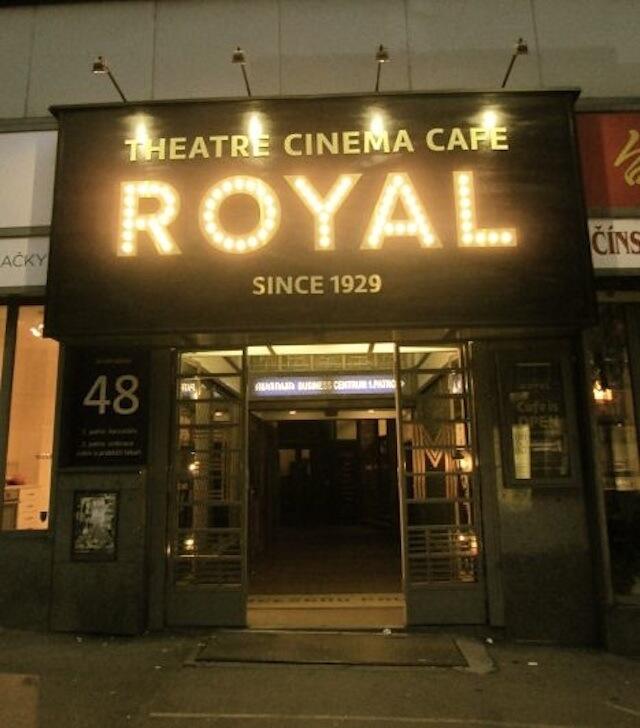 Roxy's NoD
Located just off Prague's Old Town Square, NoD truly embraces odd and alternative Prague. This café and experimental space erases the line between nightlife and art. According to their website, "The essential elements of the NoD program are quality, honesty and the need to create and cooperate." Visitors can sip cocktails while surrounded by streaming video installations, take in an experimental dance or theater performance, and attend a high-energy concert at the popular music club next door.
Dlouhá 33, Prague 1
+420 702 683 583
nod.roxy.cz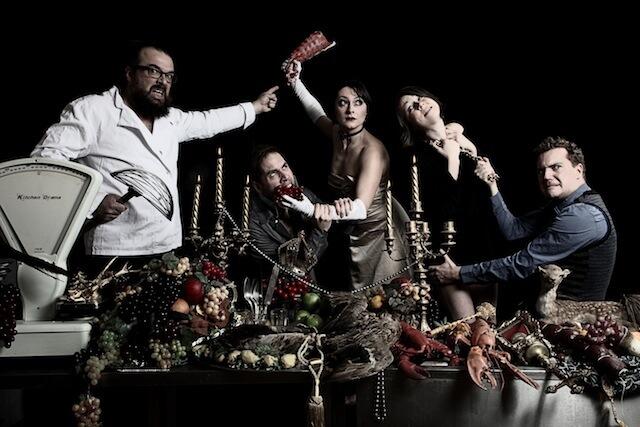 Divadlo Archa
On any given night, the two halls of Archa Theater might host an amateur symphony orchestra, an author's lecture, a contemporary dance performance or a traveling Shakespeare company. This production house offers a diverse program intended to bridge cultural gaps and support innovative ideas in the arts.
Na Poříčí 26, Prague 1
+420 221 716 333
archatheatre.cz
Jatka78
Prague's newest alternative performance home lives across the river in the neighborhood of Holešovice. This large warehouse space (which translates to Slaughterhouse78) plans to create an affordable home for Prague's experimental art community. The 2014 preview season included dance, theater, fundraisers and performances by resident circus company Cirk La Putyka with plans to continue in April 2015.
Pražská tržnice, Jateční 1530/33, Prague 7
+420 774 280 345
jatka78.cz
Divadlo Ponec
This small black box theater offers contemporary dance performances for both children and adults. You can find lectures, workshops, festivals and modern dance premieres in Prague's up-and-coming Žižkov neighborhood.
Husitská 24a/899, Prague 3
+420 222 721 531
divadloponec.cz
Black Light Theatre Metro
This unique and divisive theatrical trend gained popularity in Prague in late 20th Century, combining music, dance, circus arts and florescent black lights. Some call it a tourist trap, while others claim it's an inherent element of the modern Czech art scene. If you're interested in deciding for yourself, there are multiple black light theaters around the center to choose from, including this one.
Národní třída 25, Prague 1
+420 221 085 276
metrotheatre.cz