30676 Views
Rest assured, there's no shortage of great places to lay your traveling head in the Czech capital city. Pensions, apartments, hotels, boutique accommodation, hostels, "fusions", B&Bs and Airbnb dwellings are everywhere. Furthermore, Prague has more districts and neighborhoods than can be counted with two hands, each with its own character and all connected by the city's top-notch public transportation. Therefore, the challenge very well won't be finding an available bed but choosing which neighborhood to make your Prague home-away-from-home.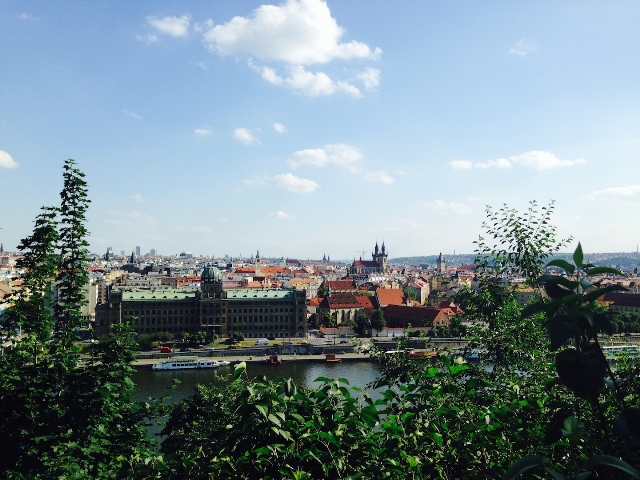 That's where we come in! We've outlined Prague's central districts and neighborhoods, and provided some of our favorite accommodation recommendations for each, too. Of course, better advice (in our humble opinion) is that you keep returning to Prague to stay and experience first-hand as many of the districts and neighborhoods as possible!
Old Town / Staré Město (Prague 1)
Czech history, medieval architecture, restaurants, galleries and cafes are tucked along every-which-cobblestoned-way of Old Town. At the center is Prague's historical Old Town Square, which draws nearly 6 million tourists annually. For those who like to be in the heart of it all and don't mind crowds, Old Town is a magical place to stay.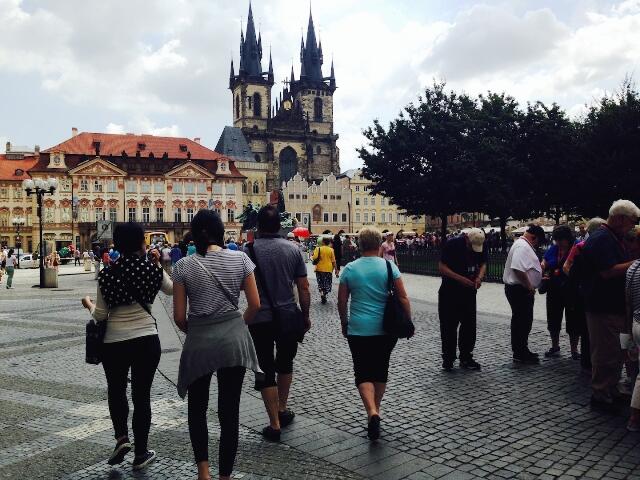 Residence Agnes: 4-star boutique hotel (near Old Town Square)
Haštalská 19
+420 222 312 417
Get the lowest price on Hotelopia
Double rooms from €199 per night
Lesser Town / Little Quarter / Malá Strana (Prague 1)
On the other bank of the Vltava River, tucked beneath the Prague Castle, is Lesser Town. In addition to the castle, St. Nicholas Church, Petřín park and beautiful historic buildings, embassies, shops, and restaurants line the quaint streets. A lovely and charming place to stay – if budget allows, that is.

Golden Well: Luxury boutique hotel (near Prague Castle)
U Zlaté studně 4
+420 257 011 213
Get the lowest price on on Hotelopia
Double rooms from €175 per night
New Town / Nové Město (Prague 2)
An abundance of restaurants, clubs and shops, a unique history of its own and minutes from Old Town by foot or public transportation, New Town keeps tourist throngs at bay yet still offers up its own dose of action. Sleeping and dining options are less touristy than in neighboring Old Town – typically with friendlier prices too.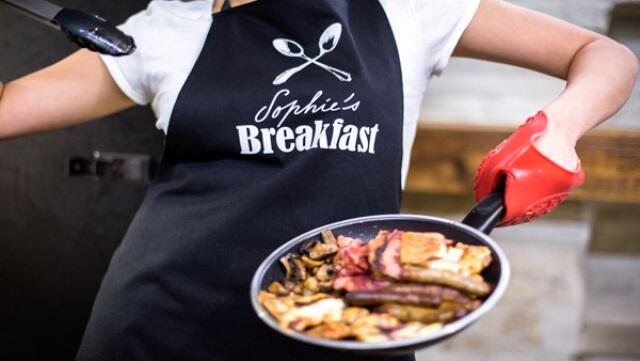 Miss Sophie's: 3-star boutique hotel/hostel (near Karlovo náměstí & Náměstí Míru metro stations)
Melounova 3
+420 246 032 620
Get the lowest price on Hotelopia
Double rooms from €65 per night
Vinohrady (Prague 2)
The trendy residential haven in the Prague 2 district has architecture, parks, beer gardens, cafes and restaurants that ever charm visitors (and expats, as many choose to reside there). Speaking of charm, Vinohrady got its name from "vineyards", a couple of which can still be visited.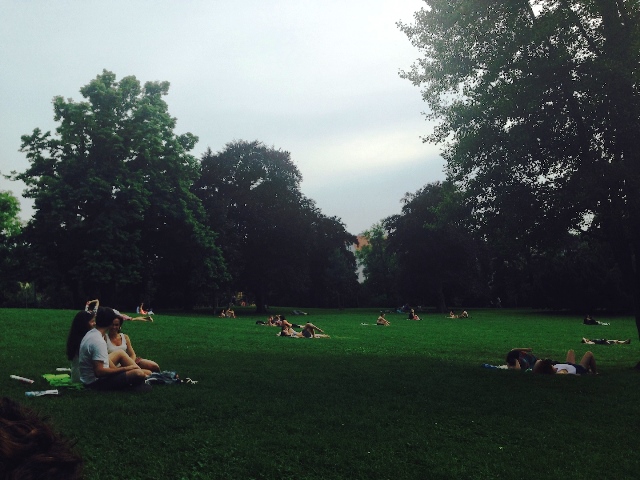 Le Palais Art Hotel Prague: 5-star luxury art hotel (near Wenceslas Square)
U Zvonarky 1
+420 228 883 721
Get the lowest price on Hotelopia
Double rooms from €165 per night
Vyšehrad / Albertov (Prague 2)
Situated at the base of the beautiful Vyšehrad complex, within walking distance of the Vltava River and the city's newest hotspot and Saturday Farmer's Market, Náplavka, Albertov is the best location for park, river and farmer's market fans!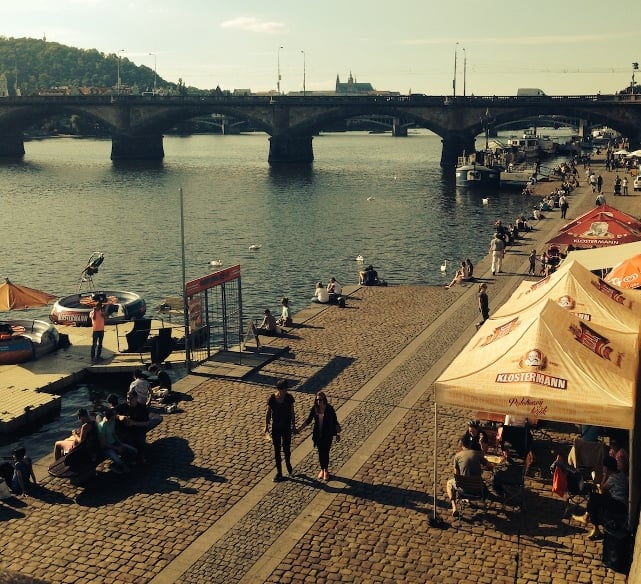 Rezidence Vyšehrad: Luxury apartments (near Vyšehrad)
Lumírova 33
+420 234 724 200
Get the lowest price on Hotelopia
Studio apartments from €75 per night
Karlín (Prague 8)
A bit off the beaten path, tucked between the Vltava River and Vítkov Hill, the Karlin district gives visitors one of the best tastes (literally) of authentic Prague life. Locals' favorite cafes, restaurants and bars are strewn all throughout the neighborhood, and the city center is just a short jaunt away.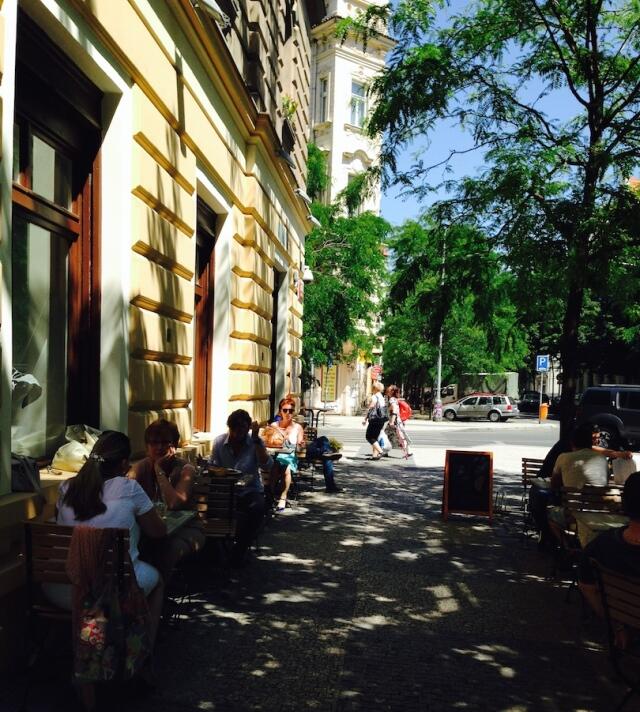 Hotel Alwyn: 4-star hotel (near Florenc metro station)
Vitkova 26
+420 222 334 200
Get the lowest price on Hotelopia
Double rooms from €100 per night
Holešovice & Letná (Prague 7)
Situated north along the Vltava River is the cool, industrial Prague 7 district, home to some of the city's best art museums and largest park, Stromovka. For those who like to skirt the tourist hustle and bustle and are comfortable with public transportation, Prague 7's Holešovice and Letná neighborhoods are a splendid choice.
Absolutum Hotel: 4-star boutique hotel (near Stromovka Park)
Jablonského 4
+420 222 541 406
Get the lowest price on Hotelopia
Double rooms from €64 per night
Smíchov (Prague 5)
Smíchov borders Malá Strana, Petřín Park and the Vltava River. At the district's center is Anděl ("Angel" in English), where office complexes triumph, tramlines converge, and one of the city's largest shopping centers resides. Bustling with activity at almost every hour, it's a breeze to get anywhere in the city from here.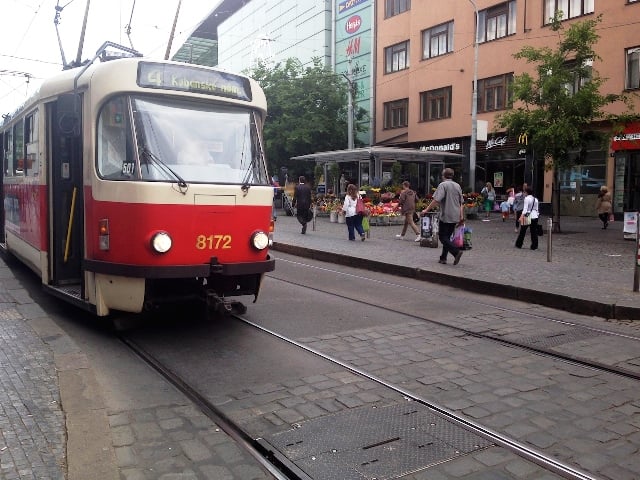 Andel's Hotel: 4-star hotel (near Anděl metro station and Nový Smíchov shopping center)
Stroupežnického 21
+420 296 889 688
Get the lowest price on Hotelopia
Double rooms from €80 per night
Žižkov (Prague 3)
Perhaps the least touristy of all the districts listed, Žižkov is easily spotted by its colossal TV tower (the one with the weird babies). The 'hood has an urban, edgy appeal said to have the most bars per capita in Europe, so stay here if that's up your alley.
Louren Hotel: 4-star hotel (near Jiřího z Poděbrad metro station)
Slezská 55
+420 224-25-00-25
Get the lowest price on Hotelopia
Double rooms from €64 per night
Find more accommodation recommendations (and bonus: food too!) in our Travel Guide.
This post was originally published in August 2015 and updated in March 2020. 
This post contains affiliate links to products and services. We may receive a commission for purchases made through these links.