4091 Views
So you've made the big decision to come and visit Amsterdam. Congratulations! You're in for a great trip in an impressive city that's well-loved by almost everyone who comes through. Now comes the hard part… how should you spend your precious time there? You probably already have a mental list including big attractions like Anne Frank House, the Red Light District, and so on. But to fill in the gaps you're going to need some good advice! Here's a list of 10 of my favorite travel guides (you can also check out Eating Europe's Amsterdam Foodie Guide), which should have you covered on just about all bases: food, biking, sightseeing, and more!
New York Times' "36 Hours in Amsterdam"
Best for: A quick review of how to take in the maximum cultural impression in minimal time.
Whether you're looking for a no-fuss itinerary for a weekend city break or just want to have a solid base to build up a longer trip, the New York Times' Amsterdam version of its well-known "36 Hours" series is a solid go-to guide with a variety of shopping, partying and dining that's very thoughtfully put together. One slight drawback: as it was written in 2011, some of the entries haven't stood the test of time (for example, the club Trouw which is mentioned famously shut its doors last year). Nevertheless, follow the prescribed route and you'll definitely get a good impression of why people love Amsterdam so much. This guide is available in print as part of their 36 Hours, 125 Weekends in Europe book, which has very twee illustrations – but you can also find it online!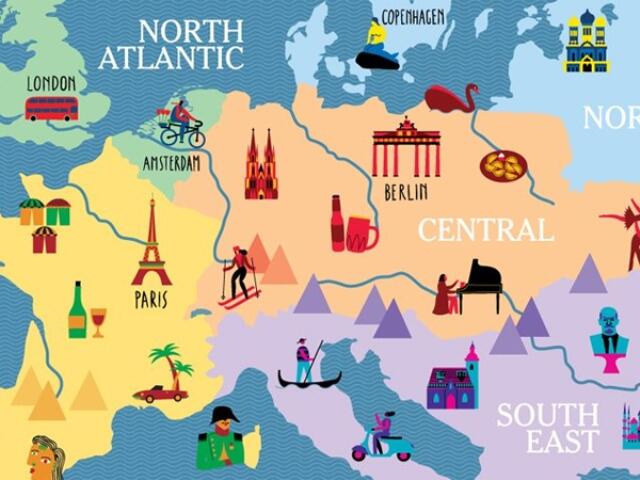 Find the digital version here
Buy the print version of 36 Hours, 125 Weekends in Europe here
Amsterdam: A Metropolitan Village
Best for: Those who like to be shown, rather than told.
This coffee table photography book might not technically qualify as a travel guide in the traditional sense, but at over 300 pages of curious street scenes, quirky architecture, and those iconic canals, all shot in breathtaking photography, Amsterdam: A Metropolitan Village is probably one of the best ways to really feel the ambiance before you come here. And the best part? There's an index in the back which lists where every photo was taken, meaning that you can go and see the real deal once you arrive. I really can't stress how nice this book is; we have a copy at my office, and when I picked it up and starting leafing through it I felt a little bit of nostalgia – for a city that I actually live in!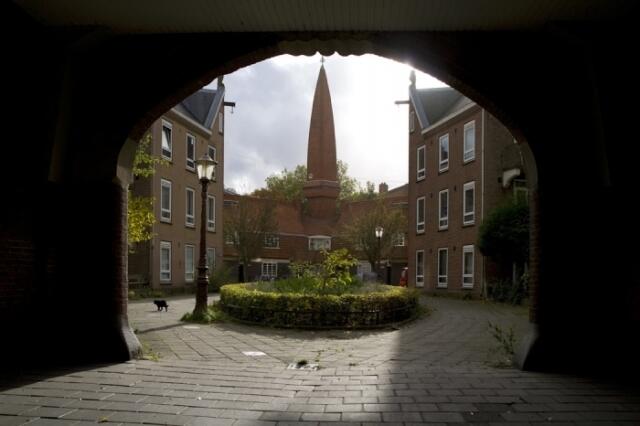 Buy Amsterdam: A Metropolitan Village here
Must Eat Amsterdam
Best for: Foodies who like to know the stories behind the kitchen doors.
A collection of 80 of the most well-regarded restaurants in Amsterdam, notable for the quality of their food and their unique dishes. Much more than a mere restaurant list, Must Eat Amsterdam takes a deep dive for each entry, which contains a photo collage, a picture of the chef and a full-page each devoted to one of their signature dishes and a description of the restaurant, its history, and its quirks. I like the balance they strike between texts and photos: you practically absorb the food and atmosphere, and then read about some more practical tips, like what kind of company it'd be good for. Definitely going to try to work my way through the entries this year!
Buy Must Eat Amsterdam here
Around Amsterdam in 80 Beers
Best for: The hops and yeast obsessed.
Beer lovers who find themselves in Amsterdam will thank their lucky stars if they take a look in Around Amsterdam in 80 Beers. This book's title is actually a little too modest; not only does this guide introduce you to 80 of the best beers you can find in and around the canals; it also pairs them with the perfect venue to enjoy them: brewpubs, cafes, breweries, bottle shops, restaurants, and everything in between. All this, plus a deep dive into the variety of Dutch beer styles and even some traditional bar snacks. While I don't own this guide, I have field-tested many of the sites they recommend and can definitely guarantee that you're in good hands!
Buy Around Amsterdam in 80 Beers here
ARCAM architecture guide
Best for: Those who love all things architecture.
ARCAM, an architectural museum housed in a curious glass building on the IJ, is doing its part to bring the varied architecture of Amsterdam to the people. And one of the ways they've done that is by archiving over 600 sites of architectural merit around the city on their website. You can either browse by building type or use their handy map to pinpoint the marvels around the place you're staying. Many of the buildings have a description in English… but if there isn't one available, you should definitely switch to Dutch and use Google translate, as the texts offer some great insights into the history, previous uses, and renovations to the buildings. If you want to go even further, ARCAM also offers tours!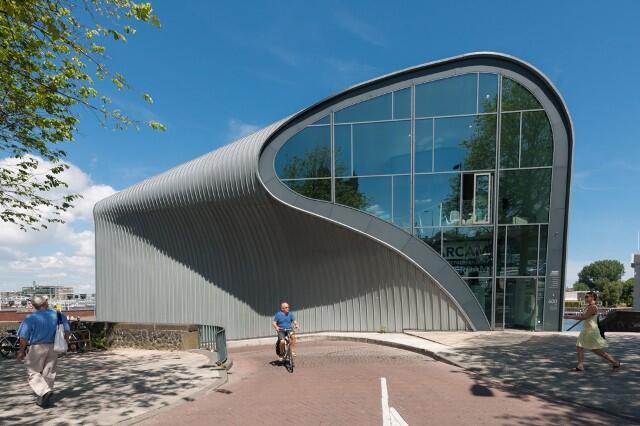 View the guide on ARCAM's website
Cycling in Amsterdam and the Netherlands: The Very Best Routes in the Cyclist's Paradise
Best for: Anyone who wants to make like a local and see the 'Dam on two wheels.
Whether you're an avid cyclist or just wish you could be, Cycling in Amsterdam and the Netherlands: The Very Best Routes in the Cyclist's Paradise is sure to have something for you in the over 650 miles of bike routes detailed in its pages. To complete the experience that you'll get from the route descriptions, which include 6-day rides of varying lengths/intensity and lots of routes between Dutch cities, the guide also has lots of practical suggestions for bike rental, accommodation along the way, and much more. It even goes further by explaining the history of cycling in the Netherlands!
Buy Cycling in Amsterdam and the Netherlands here
Eating Amsterdam's Foodie Guide
Best for: Those looking for a little bit of everything!
From the people who bring you the extremely informative and entertaining foodie tours of the city, this guide has the kind of tips that people who live in Amsterdam give to their friends when they're visiting. It starts with a general overview of some of the foods you've got to sample, heads through to absolute gems of restaurants, and on to activities and some great hotels. One of my favorite things about this guide is that manages to cover a wide range of price points in a very small space. And their tips are so extremely practical – especially that one about the bitterballen!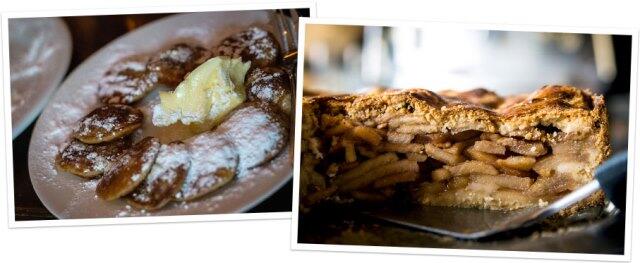 Find Eating Amsterdam's Foodie Guide here
Wallpaper Guide
Best for: Those who want an extremely well-designed and curated trip.
If you're not familiar with the magazine, Wallpaper is one of those super-hip, design-obsessed, uber-curated magazines that prides itself on being ahead of the trends. They also happen to publish a series of travel guides which basically act as a trend barometer for the place you're visiting. Written by Amsterdam locals, this guide is also quite inconspicuously lovely, and definitely won't scream "Tourist!!!" if you take it out to consult it while in the city. Another great plus to this guide is that it's available as an app, which is about half the price of the print version and gives you access to an interactive map of the city with all of their recommended points. Handy!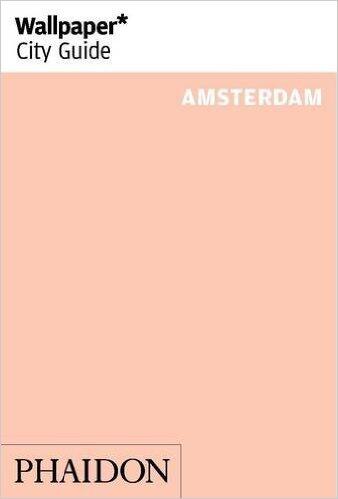 Buy the Wallpaper Guide here
Get Lost, the Cool Guide to Amsterdam
Best for: The alternative traveler who doesn't like to mince words.
Let's face it – a large proportion of travelers aren't coming to Amsterdam to smell the tulips. But just because you're looking to explore the more infamous aspects of Amsterdam doesn't necessarily mean you want to dive in headfirst and get yourself into some unfortunate situations. Get Lost, the Cool Guide to Amsterdam is funny and irreverent, and has an extremely pragmatic and refreshing take on the city. Plus, it answers all of the questions you might not even dare to ask (or knew you should be asking…). As it's geared toward young travelers, it's also a great resource for getting the most out of the city on the least amount of money.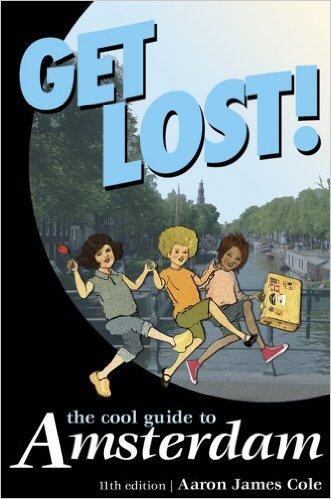 Buy Get Lost, the Cool Guide to Amsterdam here
Your Little Black Book
Best for: The hip and adventurous traveler who likes consuming their travel content Buzzfeed-style. Your Little Black Book churns out a massive amount of listicles covering up and coming restaurants, promising events and articles that show you how to live a good life in the city, if only for a few days. While it began and remains foremost a source of info geared toward helping locals discover cool new spots, this blog is also home to an extensive travel guide which covers areas of the city most other guides don't even mention. A real treasure trove of up-to-date info!
Find Your Little Black Book's guides on yourlittleblackbook.me