5351 Views
Amsterdam walking tours are all the rage these days – but what about all of the other places in the Netherlands? Everyone says you should get around by bike, but instead, taking a walking tour is one of the best ways to learn more about the place you are visiting. I've come up with some of the best walking tours in the Netherlands.
Volendam Walking Tour with a Guide in Traditional Costume
In Volendam, fishing is a tradition and you can get a tour from someone in traditional Volendam dress while you take in the sights. You will get your picture taken in traditional Volendam costume as well, which is a great souvenir.
 VVV Volendam, Zeestraat 37, 1131 ZD, Volendam
+31 (0)29 936 3747
vvv-volendam.nl/nl/activiteiten/wandelingen/wandeling-door-volendam-met-een-gids-in-het-volendamse-kostuum/
Tours run: Wed, Fri and Sat from 2 pm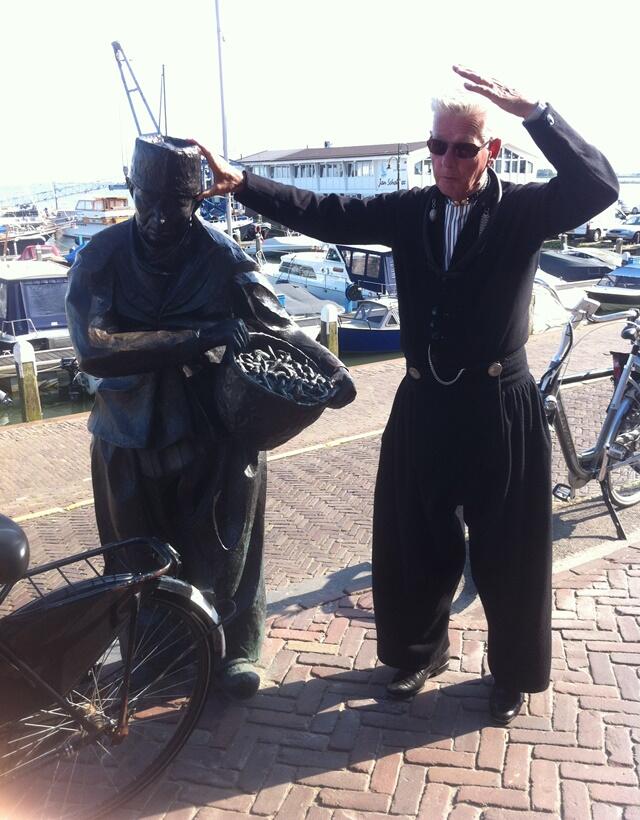 From Hans Brinker to Frans Hals: Haarlem Walking Tour
Haarlem is a lovely place to explore because there's plenty of history and the town is as pretty as a picture. The Hans Brinker to Frans Hals tour takes place in the St Bavo's church and the Frans Hals house. During the tour, you'll find out three big lies about Haarlem including the rumor that Haarlem "wonder oil" could cure all diseases.
 Frans Hals Museum, Groot Heiligland 62, 2011 ES Haarlem
+31 (0)22 885 0055
getyourguide.com/haarlem-l1287/haarlem-walkingtour-from-hans-brinker-to-frans-hals-t16837/
Tours run: Tue – Sat from 9.30 am
Rotterdam Guided Tours
Rotterdam is a great place to visit because there's so much to see and do. This walking tour is conducted by senior citizens who will talk about their experiences with both the old and the new Rotterdam. Plus you'll walk along waterways and find out more about this amazing city.
 Gilde Rotterdam, Glashaven 42, 3011 XJ, Rotterdam
+31 (0)10 436 2844
hrotterdam.nl/tekst:discover_the_city
Tours run: Mon 1.30 pm – 4.30 pm, Tue – Fri 9.30 am – 4.30 pm
Hembrugterrein Tour, Zaandam
If you're looking for something a bit unusual, then this tour could be interesting for you. The Hembrugterrein is a 45-acre piece of land that was once a munitions factory and was active from 1895 to the 1900s. They also tested explosives and mustard gas in this area. A lot of the buildings are now in a state of disrepair, and groups can organize a tour of the grounds including the restricted areas.
 HollandRoute Huis, Hemkade 18, Gebouw 341, 1506PR, Zaandam
+31 (0)6 360 11111
hollandroutehuis.nl/nl/p/ontdekken/hembrugterrein/
Tours run: By appointment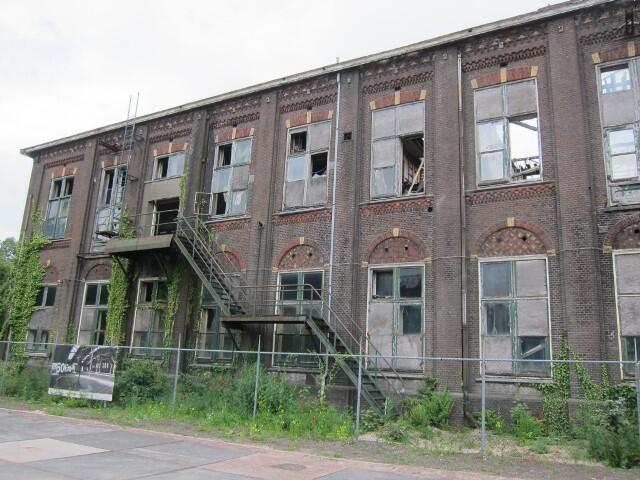 The Hague Hof Walking Tour (Hofjeswandeling)
A hof is a residential area with a courtyard, which was built by the rich as an act of charity. They were originally affiliated with the donor's religious beliefs and used to house poor and destitute people. Nowadays they are lived in by residents of the city who want a quiet life. Take a tour of these so-called hofjes in The Hague.
 On the square in front of 't Goude Hooft, Dagelijkse Groenmarkt 13, Den Haag
+31 (0)70 356 1281
gildedenhaag.nl/hofjeswandeling.php
Tours run: Tue and Thu from 1.30 pm
Groningen Hanseatic Walk (Hanzewandeling)
The Hanseatic League is an important part of Groningen's history. The Hanseatic League's members were merchants looking for protection against robbers on their routes to far-flung destinations in the 14th century and there are still remnants of this history in Groningen. This tour should be booked as a larger group as you pay a set fee for the tour guide.
 Tourist Information Centre, Grote Markt 29, 9712 HS, Groningen
+31 (0)50 313 9741
toerisme.groningen.nl/zien-doen-beleven/groningen-voor-groepen/rondleidingen-in-groningen/wandelingen-in-groningen
Tours run: By appointment
Eating Amsterdam's Twilight de Pijp Food Tour
Food, walking and experiencing Amsterdam's hippest neighborhood make this an excellent choice for Amsterdam visitors looking for something delicious to do. Try some of the Netherland's most multi-cultural food and drinks including Indonesian rijsttafel and Serbian/Croatian snacks.
 Eerste van der Helststraat 63 HS, 1073 AD Amsterdam
+31 (0)20 894 3068
eatingamsterdamtours.com/twilight-pijp-food-tour/
Tours run: Tue and Thu from 4.45 pm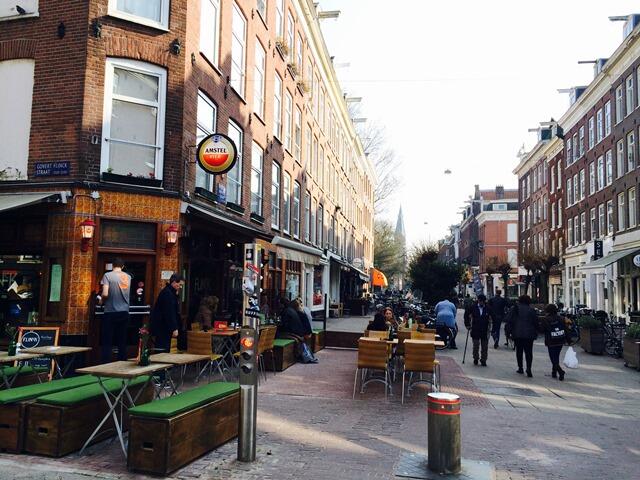 Maastricht Underground's Caves Tours
If you like it underground, then the Maastricht cave tours are the walking tours for you. Made up of four different locations in Maastricht, the most popular is the combination tour of Fort St. Pieter and the North caves. The fort dates back to 1700, and your tour guide will take you back in time. In the North caves you will see the names and drawings of the people who worked in these caves.
 VVV Maastricht, Kleine Staat 1, 6211 ED Maastricht
+31 (0)43 350 6262
maastrichtunderground.nl
Tours run: Mon – Sun from 12.30 pm
Arnhem Walking Tours
Arnhem got an award for being the greenest city in Europe in 2009, which should be reason enough to visit. With a mix of architecture from medieval to present day it is an interesting city to tour. This tour can be adapted to your interests – so if you want to hear more about the battle of Arnhem, then let your tour guide know.
 +31 (0)6 463 07952
nl-xperience.com/rondleidingen-arnhem
Tours run: By appointment
Nijmegen World War II Tour
Nijmegen was the first city to fall to the Germans during the Second World War and this tour will tell you more about that period, including when the Americans accidentally bombed it. The tour is led by a local and lasts for 2 hours.
 +1 604 777 4141
toursbylocals.com/NijmegenandWorldWarII
Tours run: By appointment