4315 Views
City trips with kids can be a little challenging, to say the least. You're trying to navigate through unknown territory while the little ones keep tugging on your sleeves with the age old "I'm bored" and suddenly you wish you'd taken them to that holiday resort after all.
But worry not, Amsterdam is a heaven for kids and offers plenty of things for them (and you) to do and explore. Be it swinging through the trees in Amsterdam's largest park or admiring the best ever doll's house (with the cutest mice for inhabitants), Amsterdam will leave you and your kids smiling. Here are our tips for making your city trip with your kids, a trip worth remembering.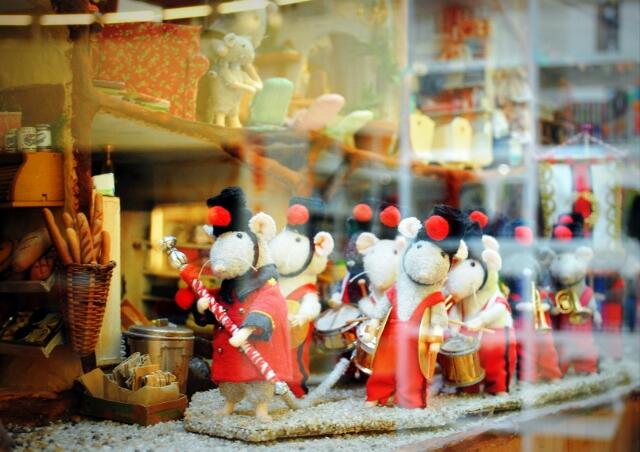 Rent a bakfiets
At first glance, the cargo bikes (bakfietsen) that you will see speeding around the city, filled with anything from kids to dogs to entire households on the move, seem pretty scary. But they are much easier to ride than you might think. So do it like the locals and pile your kids into a bakfiets. After all, you're in the biking capital and it is a much easier way to get around than pushing a pram along the narrow (or non-existent) footpaths. Two words of warning: go for a two-wheeler instead of a three-wheeler and don't look down while you're cycling.
Rental locations: Central station (East side), Leidseplein, Waterlooplein
020 620 0985
macbike.nl/en/rentals/
Open: daily 9 am – 5.45 pm
The Mouse Mansion at the Library
There are many good reasons for visiting Amsterdam's central library while you're in town but the Mouse Mansion certainly tops the list. Forget the amazing view from the 7th floor terrace. Never mind the delicious pizza at the in-house restaurant Vapiano. Head straight down to the kids section and admire Karina Schaaman's creation: The Mouse Mansion (Het Muizenhuis). Remember the best doll's house you have ever seen? Make it two meters tall, give it over 100 rooms, dozens of workshops of every kind, sweet shops, a library, wonky attics and basements, and then let Sam and Julia mouse move in with a whole host of family and friend mice. And then you will be almost, but not quite, able to imagine just how brilliant the Mouse Mansion is. Be prepared for your kids to demand their very own mouse house when you get home. Luckily, Karina shares many tips and tricks on her website for creating your very own Mouse Mansion.
Central Library, Children's Section: Oosterdokskade 143
020 523 0900
hetmuizenhuis.nl/en
Open: daily 10 am – 10 pm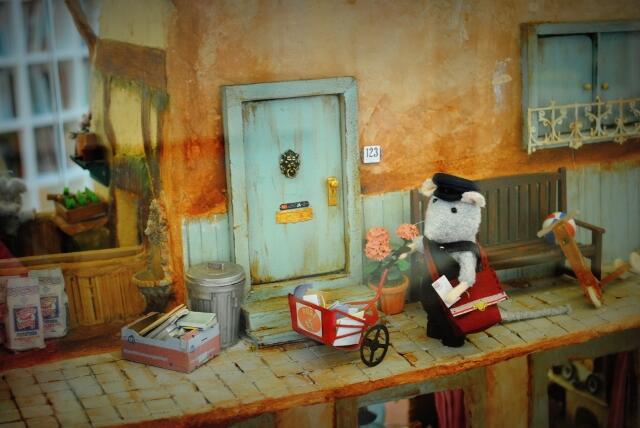 Artis Zoo
Founded in 1838, Natura Artis Magistra – or in short, Amsterdam's Zoo – is among the oldest zoos in Europe. Aside from a diverse range of animals, Artis features a planetarium, an aquarium and a butterfly pavilion, and is nestled in a beautiful historical park in the center of Amsterdam. Artis boasts some wonderful botanical displays and great spots for a little picnic, too. There are also various playgrounds and a petting zoo. And, in October, a new exhibition opens in one of the many spaces that have recently undergone renovation. It is called Micropia and will grant visitors a glimpse into the microscopic world of the smallest of organisms: microbes. Surely your kids will love to catch a glimpse of these Sci-Fi-like creatures.
Plantage Kerklaan 38-40
0900 2784 796 
www.artis.nl
Open: March – October, daily 9 am – 6 pm; November – February, daily 9 am – 5 pm
Pancake Boat
While in Amsterdam, you should join a boat cruise and try a pancake since those two things are quintessential for the Dutch capital. The Pancake boat has married the two activities. So hop on board and eat all the pancakes you and your kids can manage in 75 minutes.
Point of departure: Ms. van Riemsdijkweg, NDSM wharf
020 636 8817
pannenkoekenboot.nl
Open: 75-minute cruise, daily at 12.30 pm, 14.15 pm, 4 pm and 5.45 pm (check the website for weather updates and other cruise offers)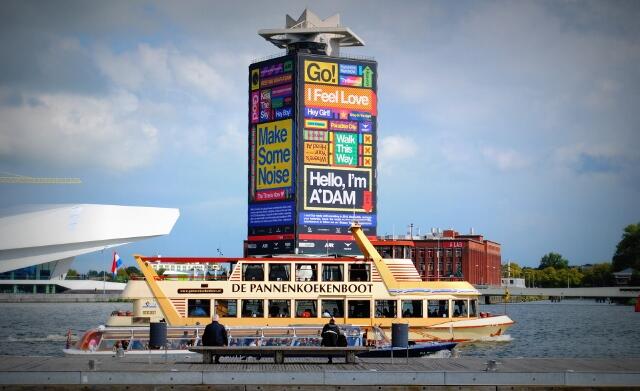 Fun Forest
Take your little monkeys out on a climbing adventure at Fun Forest in the Amsterdamse Bos, a 1,000 hectare large park on the outskirts of Amsterdam. At Fun Forest, platforms in the trees are connected by rope bridges and zip-lines, creating an adventurous maze above the ground.
Bosbaanweg 3
088 369 7000
funforest.nl
Open: Opening times vary. Check the website for details.
Tun Fun
Being the Netherlands, you can almost count on a rainy day during your visit. The good news is that you can take the kids to the playground and stay dry. Tun Fun is an indoor playground, housed in a disused car park. It may sound odd but as the name suggests, it's a whole ton of fun. The playground is divided into age-appropriate areas, from tiny tots to 12-year olds, and offers everything from ball pools, to jungle gyms, to trampolines and skate karts.
Mr Visserplein 7
020 689 7709
tunfun.nl
Open: daily 10 am – 6 pm
Need more ideas for visiting Amsterdam with children? Check out our blog post about the best museums in Amsterdam that your kids will love!