2998 Views
While Prague has all of the amenities of a modern European city, its unique blend of the past and present is a big part of its charm. Depending on your taste, you can travel back decades or centuries in different areas of the Czech capital.
Old Town
Many of Prague's monuments are older than the United States Government, making it easy to feel like you've traveled to another century, not just to another country. Prague's Old Town is a UNESCO World Heritage site, which limits construction and renovation (even if a Starbucks moves into one of those historic buildings), and provides glimpses of the past in every direction. The Charles Bridge, for example, has been standing since 1357 and Prague's Astronomical Clock recently turned 605 years old!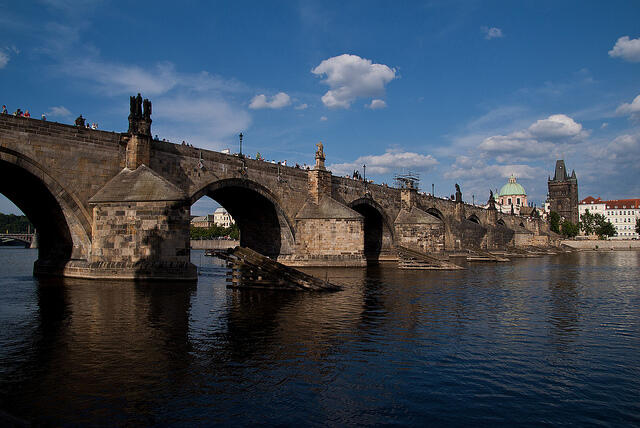 Historic Cemeteries
Two important memorial sites hold the stories of the men and women who walked the streets of Prague in another lifetime. Prague's Old Jewish Cemetery was the only place that the Jewish community was allowed to bury their residents. The tightly packed, often crooked markers are a sad reminder of a dark time in history, but also serve as a cherished memorial to important figures like Rabbi Judah Loew ben Bezalel and many others. The cemetery at Vyšehrad also holds some of the most influential Czech residents, from poets to artists to composers, along with an incredible view of the city.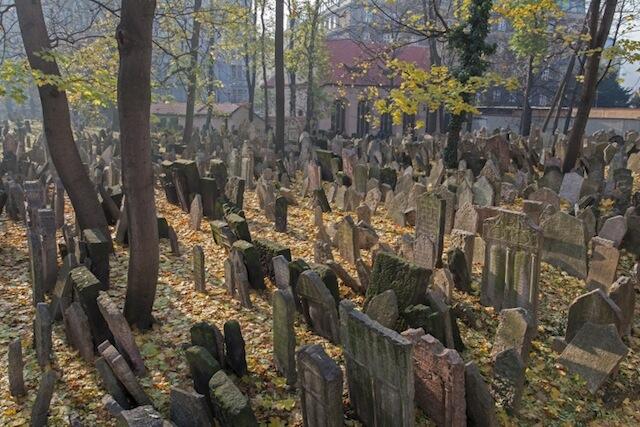 Jewish Cemetery
Široká, Prague 1
+420 222 749 211
jewishmuseum.cz
Open: April – Oct Sun – Fri 9 am – 6 pm; Nov – March Sun – Fri 9 am – 4.30 pm
Vyšehrad Cemetery
V Pevnosti 159/5b, Prague 2
+420 241 410 348
praha-vysehrad.cz
Open: April – Oct daily 9.30 am – 6 pm; Nov – March daily 9.30 am – 5 pm
Terezín Memorial
Exploring the darker side of history is just as important as admiring ancient architecture. As philosopher and writer George Santayana famously warned, "Those who cannot remember the past are condemned to repeat it." The memorial at Terezín, roughly an hour outside of Prague, serves this purpose, giving visitors a disturbing but well-organized look into the lives of Jewish residents that were held there during WWII before being transported to camps like Auschwitz. The site also functioned as a prison during the Hapsburg era and held the man who assassinated Franz Ferdinand, leading to the beginning of WWI.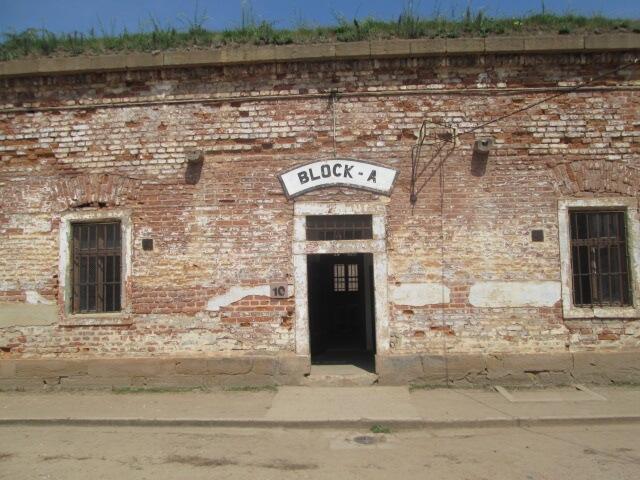 Principova alej 304, Terezín
+420 416 782 225
pamatnik-terezin.cz
Open: April – Oct daily 8 am – 6 pm; Nov – March daily 8 am – 4.30 pm
Museum of Communism
While the building may stand side by side with a McDonald's today, the interior of the Museum of Communism reflects a time before western culture infiltrated the streets of Prague. This kitschy look at Czech life under Communist rule includes sections devoted to arts, sports and everyday life along with political and military relics of the time. The second half of the 20th century may not feel like long ago, but it was a very different experience here in Prague. Read more about the Museum of Communism.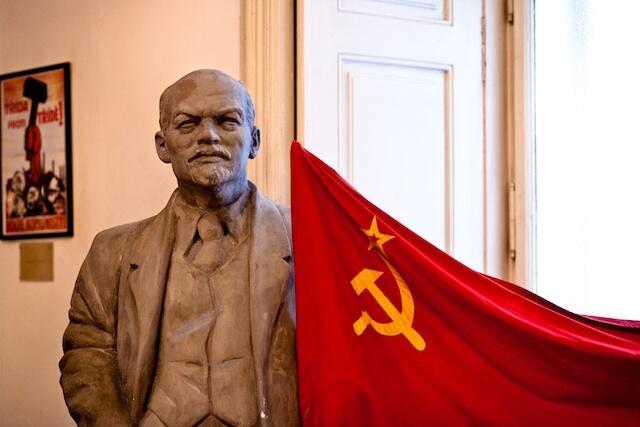 Václavské nám 840/5, Prague 1
+420 224 212 966
muzeumkomunismu.cz
Open: Daily 9 am – 9 pm
Escape Game
For a "historic" experience with an element of fun, try one of the latest trends to hit Prague – escape games. Groups are given one hour to solve puzzles, find keys, and generally use their wits to escape from a given scenario. At Mind Maze Prague, you can choose between a 16th-century alchemist's chamber and an old school military interrogation room.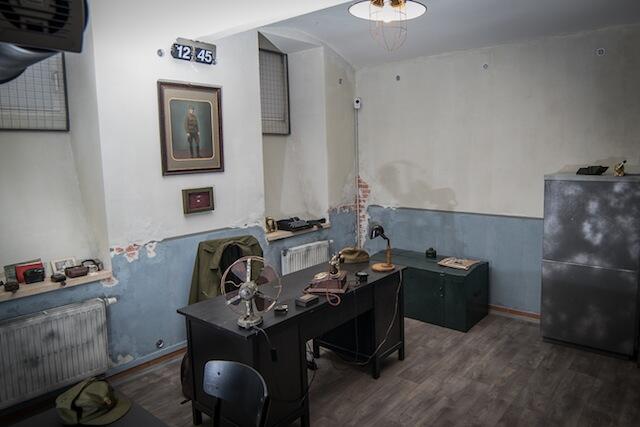 Mind Maze Prague
Tyršova 9, Prague 2
+420 775 082 395
mindmaze.cz
Open: Daily 10.30 am – 10 pm
A Cozy Café
Prague's cafes have been a staple of culture among the intelligentsia for decades. You might easily enjoy a cup of coffee at a table where Franz Kafka scribbled notes, Albert Einstein contemplated relativity, or Vaclav Havel discussed the challenges of leading a new nation. Two of our favorites that retain some of their historic character are Kavárna Slavia, where photos of famous guests adorn the walls, and Café Louvre, in business since 1902 (and a stop on our Eating Prague food tour).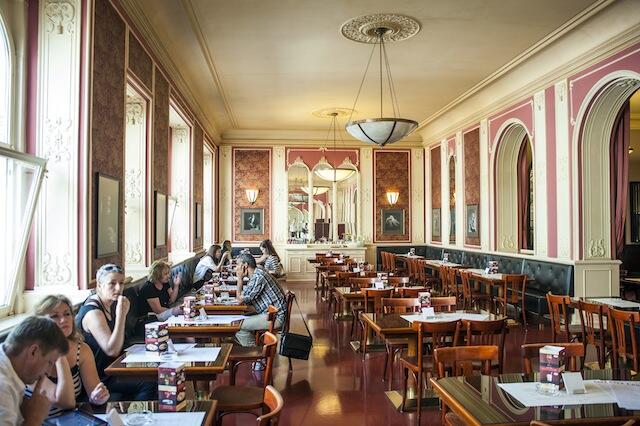 Kavárna Slavia
Smetanovo nábřeží 1012/2, Prague 1
+420 224 218 493
cafeslavia.cz
Open: Mon – Fri 8 am – 12 midnight; Sat – Sun 9 am – 12 midnight
Café Louvre
Národní 22, Prague 1
+420 224 930 949
www.cafelouvre.cz
Open: Mon – Fri 8 am – 11.30 pm; Sat – Sun 9 am – 11.30 pm
Lucerna Music Bar
Feeling nostalgic for a little more recent history? Lucerna Music Bar takes you back to the '80s and '90s every Friday and Saturday night with a pop music dance party popular among all ages. Brush up on your Dirty Dancing and Grease lyrics because the entire room of locals and tourists is sure to be singing along.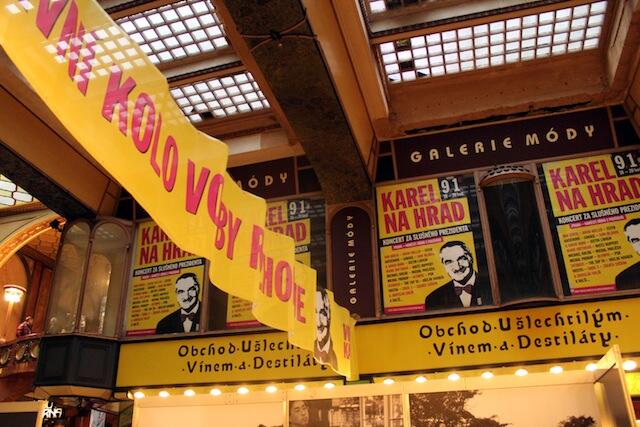 Štěpánská 61
+420 224 225 440
musicbar.cz
Open: Varies per event
Any Side Street
Prague's historic beauty makes it a popular setting for television and film projects from around the world. Recent months have seen Jamie Dornan and Cillian Murphy shooting the WWII drama Anthropoid, the Prague zoo standing in for WWII-era Warsaw in The Zookeeper's Wife, and film crews shooting the 18th-century time travel drama Outlander. So, if you happen to stumble across period costumes and vintage cars, keep your eyes peeled for stars nearby.