2525 Views
Come visit some of our favorite places in London!
Basement Sate, Bar, London, United Kingdom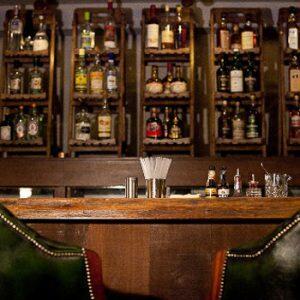 "Basement Sate is an indulgent journey of discovery where new tastes and unexpected combinations can be experienced and enjoyed in a comfortable setting."
– Byly and Cathleen
French owners Byly and Cathleen wanted to bring a little piece of Paris to London. So it made perfect sense for them to open a cocktail and dessert bar in the middle of Soho. Both requiring technical precision and attention to detail, you can be sure their "Espumoso" cocktail and hazelnut praline dessert are among the best around. What makes this place even more special is that it truly reflects the spirit of Soho past: an unmarked door, a hidden basement bar, a place that only those in the know would be able to find.
To find Basement Sate:
Phone : +44 (0)20 7287 3412
Address: 8 Broadwick St, London W1F 8HN