9031 Views
The history of bathing in beer goes back to the Middle Ages, though some sources date the tradition to the 7th century when beer was first discovered. The sudsy beverage's restorative properties have long been touted for their ability to lower cholesterol, promote digestion, and prevent blood clotting, and beauty benefits are said to include improved skin tone and hair texture—in fact, the older generation of Czechs once swore by beer as a shampoo and hair gel in a pinch.
From beer spas to beer massage, here are a few ways to tap into the health benefits of Czech beer while visiting Prague…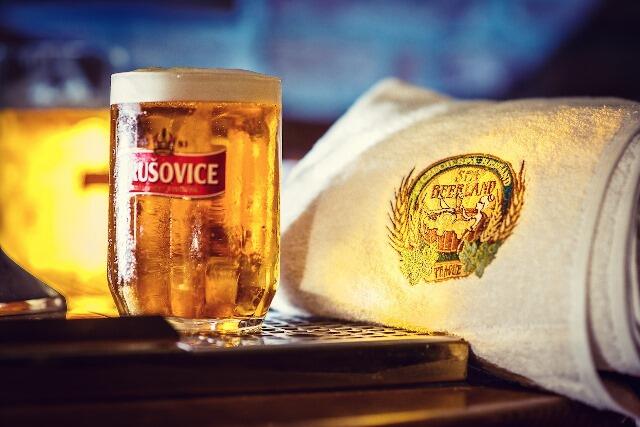 Get a luxurious beer massage
The signature 90-minute St. Thomas Beer Body Ritual at The Augustine Hotel, located in a series of luxuriously refurbished 13th century buildings in Prague's Lesser Quarter, uses a secret ancient recipe from the monks who once inhabited the space. This detoxifying spa treatment comprises an exfoliating scrub of organic hops, dark St. Thomas beer and Himalayan sea salts, followed by a deep body massage. Continue to bliss out afterward in the charming Thomas Brewery Bar in the cellar.
The Augustine
Letenská 12/33, Prague 1
266 112 271
augustinehotel.com
Open: Daily 9 am – 9 pm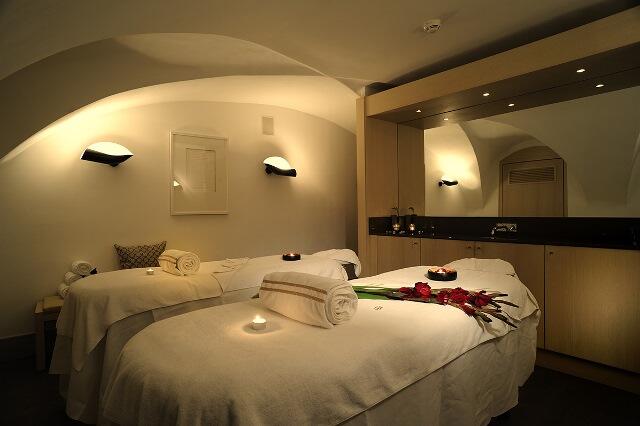 Visit a beer spa (or two)
Though beer bathing has been around since medieval times, of late it has become something of a trend in the Czech Republic, with a number of beer spas popping up in Prague and beyond. Two to try:
Beer Spa Bernard
This beer spa from Bernard, an esteemed Czech brewery popular for it unpasteurized lager, lets guests luxuriate in a 30-minute bath of natural hops and yeast, said to open pores and release toxins, while sipping as much Bernard beer as humanly possible, to optimize "energy and health." Follow up with a beer massage.
Týn 10 (courtyard Ungelt), Prague 1
221 771 048
http://www.pivnilaznebernard.cz/en/beer-spa
Open: Daily 11.30 am – 10 pm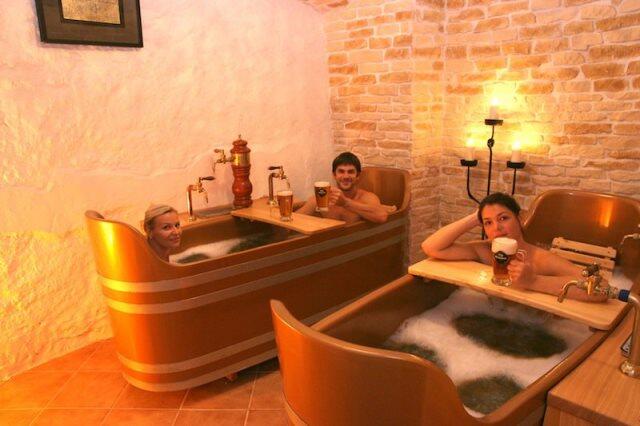 Spa Beerland Prague
The 20-minute beer whirlpool in a royal oak tub at Beerland Spa Prague, uses dark Krušovice beer for its high dosages of vitamin B and brewer's yeast enzymes to regenerate skin, stimulate metabolism and fight fatigue. Guests are encouraged to pour as much pivo as they'd like during the treatment. We like this part: the beer bath is followed by a nap on a bed of wheat straw and a snack of homemade beer bread!
Žitná 658/9, Prague 1
252 544 849
http://www.pivnilaznespabeerland.cz/beer-spa-en.htm
Open: Daily 10 am – 10 pm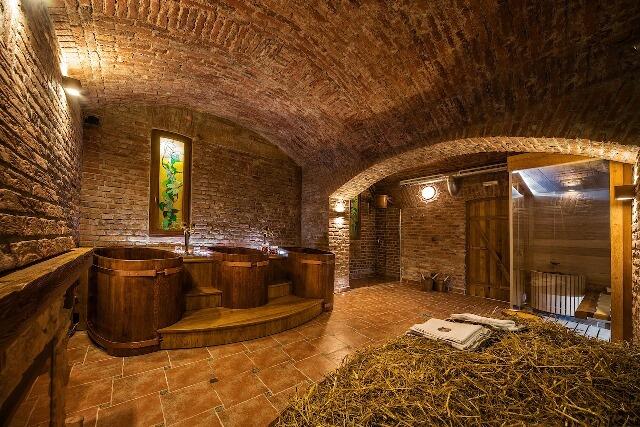 Recreate a beer spa at home

The Manufaktura chain of stores (multiple locations throughout Prague) is the Czech answer to the Body Shop with its array of plant-based, Czech-made products for head-to-toe pampering. Their extensive line of beer cosmetics includes beer body oil with grain extracts, nourishing beer shampoo, beer body butter with brewer's yeast, and beer lip balm with hops extract, perfect for recreating the Prague beer spa experience at your hotel or back home. Also worth checking out for its great selection of toys and trinkets.
Manufaktura
Melantrichova 970/17, Prague 1
230 234 376
manufaktura.cz
Open: Daily 10 am – 8 pm