2411 Views
London is a celebrated food capital of the world and with the arrival of 2016, many more fantastic restaurants are set to burst onto the London food scene. You'll find everything from potential Michelin-starred eateries to restaurants with more unusual offerings, but there's no doubt that the capital's new openings will serve up something for every taste. So if you're looking to try somewhere different this year, here are 10 of the best new restaurants that I'm most looking forward to visiting in 2016…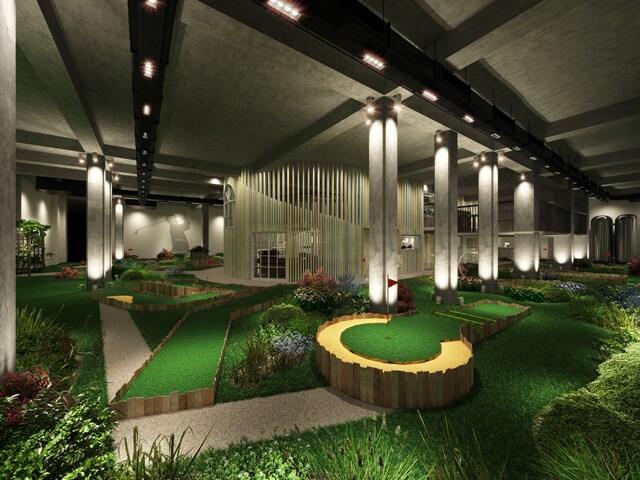 Swingers
Following the success of their super-cool Shoreditch pop-up, the all-new Swingers is set to become one of the most exciting hangouts in London. Located in an ex-World War Two bunker, this huge venue will not only house 3 street food outlets including the scrumptious Pizza Pilgrims and Patty & Bun but also offers visitors a side order of crazy golf. Yes, that's right! You'll also find 2 brand new 9-hole crazy golf courses, 5 lively bars, and a huge clubhouse complete with its own gin terrace. Swingers will open its doors in June 2016.
Brown's Buildings – between St Mary Axe and Bury Street, London EC3A
+44 (0)20 3846 3222
swingersldn.co.uk
Opening: June 2016
Restaurant Ours
He's best known for the award-winning Restaurant Story and this March, Tom Sellers is set to open his second restaurant in South Kensington. It's thought that the menu at Restaurant Ours will be a European affair, offering a selection of classic and contemporary dishes for diners to indulge in. It also takes over the site previously known as The Collection, and the interior of this new restaurant is rumored to be pretty dramatic as guests can expect the space to be dominated by 3 large trees along with a bar and mezzanine level.
264 Brompton Road, London SW3 2AS
Further Details: TBC
Opening: March 2016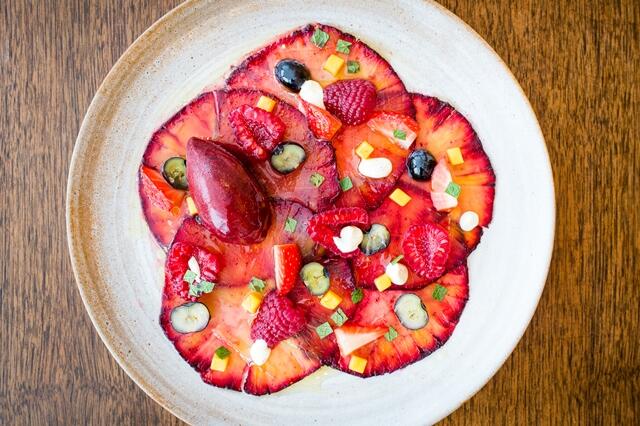 100 Wardour Street
With incredible food, live music in the evenings and plenty of prosecco on tap, 100 Wardour Street is an ultra-glamorous venue in the heart of Soho. First up, an all-day menu is served in the relaxed yet fashionable lounge, taking you from breakfast to late-night drinks and all in between. But food can also be found in the basement club during the evening, with a superb menu from Chef Liam Smith-Laing. The French-inspired dishes include the likes of confit duck leg and king scallop ceviche, plus sharing dishes such as whole suckling pig shoulder and much more. What's better yet? Food is served until 2 am.
100 Wardour Street, London W1F 0TN
+44 (0)20 7314 4000
100wardourst.com
Open: Lounge open Mon – Sat 8 am till late; Club open Tue – Wed 5 pm – 2 am and Thu – Sat 5 pm – 3 am
Pharmacy 2
A throwback to the 90s original, Damien Hirst is launching a new restaurant at his Newport Street Gallery in collaboration with Mark Hix. Pharmacy 2 retains its alluring medical theme, and is packed full of iconic artwork including Hirst's butterfly Kaleidoscope paintings and the famous Medicine Cabinets. The menu features a variety of British and European dishes, and there's also an extensive wine list. But be sure to book your table well in advance, because there's no doubt that Pharmacy 2 will be one of London's must-visit restaurants in 2016.
Newport Street, London SE11 6AJ
+44 (0)20 3141 9333
pharmacyrestaurant.com
Opening: February 23, 2016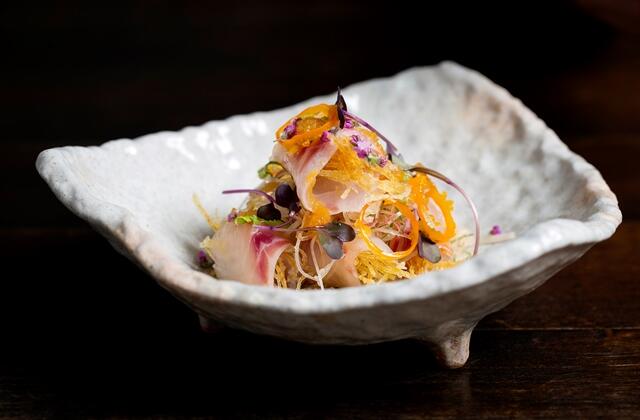 Sosharu
Next up is the seventh London venture from the unstoppable Jason Atherton, a Japanese izakaya-style restaurant located in Clerkenwell. In collaboration with Chef Alex Craciun, the innovative menu at Sosharu will feature an array of Japanese small dishes created using seasonal British ingredients and will showcase specialties including temaki, hibachi grill, sashimi, tempura and more. And after your meal, why not stick around? Because the restaurant will also be home to basement bar Seven Tales, where a soundtrack of hip-hop and original cocktails inspired by Japanese culture await.
64 Turnmill Street, London EC1M 5RR
+44 (0)20 3805 2304
sosharulondon.com
Opening: March 7, 2016
Magpie
From the creators of the hugely successful Pidgin in Hackney, James Ramsden and Sam Herlihy have already set their sights on opening their second restaurant in central London. Word on the street is that Magpie will serve a selection of 30 small British plates priced from £3 up to £12, but there's an unusual twist. Forget traditional table service because diners will get to pick their dishes from customized trollies wheeled around the restaurant, and a selection of delicious pre-mixed cocktails will also be available on wheels. Sound cool? I think so too!
Further Details: TBC
Opening: Mid 2016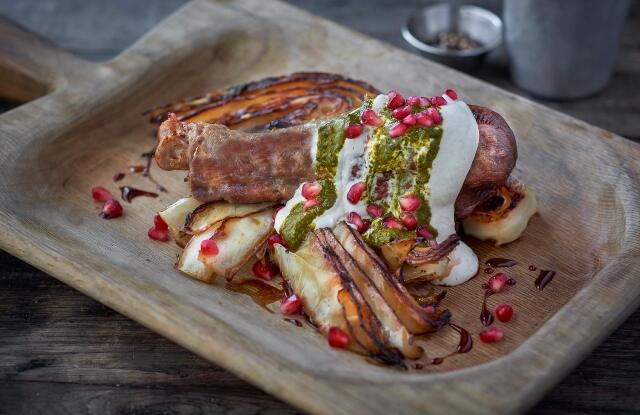 Strut & Cluck
Opening its doors in spring 2016, Strut & Cluck will be one of the latest former pop-ups to join London's vibrant food scene. Bringing their first permanent location to Shoreditch, this restaurant is showing the other meats who's boss by offering a menu full of all things turkey mixed with delicious Eastern Mediterranean vibes. Just some of the dishes will include the likes of slow-roasted turkey thigh and mouth-watering pulled turkey on sourdough bread, plus there'll also be plenty of wholesome sharing plates and cool cocktails to choose from.
Further Details: TBC
strutandcluck.com
Opening: Spring 2016
Clare Smyth Restaurant
She has not only run one of the capital's most famous restaurants since 2007, but Clare Smyth also became the first female chef in the UK to hold 3 Michelin stars. And this year Smyth is leaving Restaurant Gordon Ramsay to start up her first solo venture. Although much of the detail is yet to be revealed, this super-talented chef has worked in some of the best kitchens in the world so diners should expect unforgettable food and one of the best atmospheres in town. It's set to open in late 2016 and, unsurprisingly, there's already a huge buzz around the opening of this London restaurant.
Further Details: TBC
Opening: Late 2016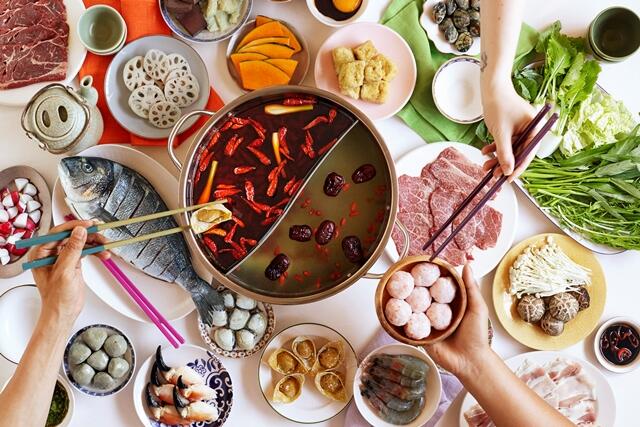 Shuang Shuang
Visiting Chinatown? Then head to Shuang Shuang on Shaftsbury Avenue. It's the capital's very first Chinese hotpot restaurant, and diners need only follow 3 simple steps to create their own delicious feast. First you'll get to select your favorite broth, next your dipping sauce, and then personalize your hotpot with the 50 delicious ingredients found on the carousel. You can take your pick from everything, including pork belly and scallops to pak choi and noodles, plus much more – it's informal dining at its best.
64 Shaftesbury Avenue, London W1D 6LU
+44 (0)20 7734 5416
shuangshuang.co.uk
Open: Daily 12 noon – 11 pm
Come Fry with Me
Love chips? Then you have to visit Come Fry with Me. Due to land in Covent Garden in early 2016, this aviation-themed eatery offers an imaginative selection of gourmet chips. Just some of the quirky flavor combinations include Guinness-battered fries, truffle and parmesan, along with a decedent stilton and steak-topped chips option. You can also tuck into cinnamon sweet potato fries for that sugar fix and of course, they also have the humble chip butty on offer. It's guaranteed to be chip heaven!
Further Details: TBC
comefrywithme.co.uk
Opening: Early 2016
What are you waiting for? Whether you're visiting for the weekend or a London local, be sure to head to one of these new hot new restaurants. And as always, remember to let us know below which restaurants you're most looking forward to in 2016!