4774 Views
Following our previous post about where to eat brunch in Prague, read on for tips on where to get your weekend brunch fix in swankier style in the Czech capital. And just because these brunching destinations are a bit more upscale, doesn't mean they're not kid-friendly. In fact, quite the opposite is true: most brunches on our list offer special prices and activity areas for the little ones.
Restaurant Il Giardino
Take the cable car up to this cozy modern Italian restaurant where you can brunch over amazing views of Prague. Frequent themed-brunches such as Spanish, Brazilian, Back-to-School, Mother's Day and Valentine's Day make for an always-unique and family-friendly atmosphere.
Kid's buffet and supervised activities are available. Children under 6 eat free of charge, and those aged 7-12 eat half-price.
NH Hotel
Mozartova 1, Prague 5
257 154 262
ilgiardinorestaurant.cz
Open: Sun 11 am – 3 pm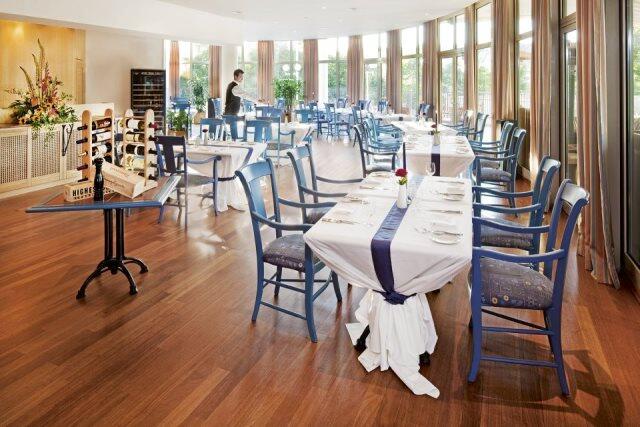 Essensia
Nothing says leisurely Sunday like wine, so we were pleased to discover Essensia's "Wine brunch" pairing modern Asian and Czech-inspired courses with the country's best vino. We're looking forward to fulfilling our curiosities about the "gulab jamun and almonds" paired with Sauvignon Blanc. To keep it interesting, the menu changes monthly.
Mandarin Oriental Hotel
Nebovidská 3, Prague 1
233 088 777
mandarinoriental.com
Open: Sat and Sun 12 noon – 3.30 pm
Mlýnec
Saturday and Sunday roasts are just that – with gorgeous views of the Charles Bridge and wines, that is. Roast menu changes every week and for those with kids, there's a supervised children's corner too.
Novotného lávka 9, Prague 1
277 000 777
mlynec.cz
Open: Sat and Sun 11.30 am – 3 pm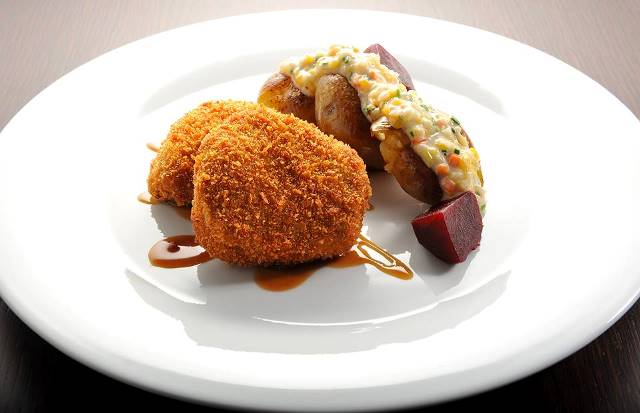 Zinc Hilton
Zinc's Sunday Brunch is modern European cuisine with a hint of Asian flavor…think Spicy Coated Crispy Prawns and Roast Duck in Red Curry. Michelin-recommended with local and international wines and art deco style…yes please!
Kids' buffet is free for children up to 6 years, and 350 CZK for children from 7-12 years. Supervised kids' corner is available.
Hotel Hilton Prague Old Town
Prague 1, V Celnici 7
221 822 300
hiltonpragueoldtown.com
Open: Sun 12.30 pm – 3 pm
Zlata Praha – Intercontinental
Enjoy brunch on the rooftop overlooking the Vltava River and the Jewish Quarters of Prague. And with live piano music and thematic brunches such as a "Game and mushroom brunch with wine degustation" on October 12 and the "Halloween Brunch" on October 26, we give it two thumbs up.
Children under 5 eat free, and kids aged 6-12 eat for half price. There's a supervised playroom for the children, too.
Pařížská 30, Prague 1
296 630 522
zlatapraharestaurant.cz
Open: Sun 11 am – 3 pm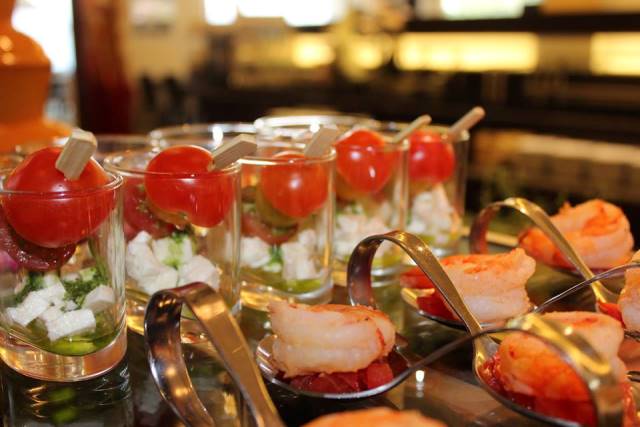 La Rotonde
With Czech and international delicacies prepared fresh plus live jazz music, chair massages and family-friendly Saturday brunches, this is one of our favorite weekend feasts in Prague. On Saturdays, children under 12 pay half price and children under 6 eat for free.
Hotel Alcron
Štěpánská 40, Prague 1
222 820 410
alcron.cz
Open: Sat and Sun 12 noon – 3.30 pm
Happy brunching!
Photo credits: