2998 Views
When I was younger (so much younger than today), Camden Town was my Mecca, my touchstone, my Lourdes. It had pretty much everything a guy in his late-teens could wish for; pubs with scant regard for ID, rock clubs with scant regard for quality music, and street food with scant regard for ingredients. Sure it was a little grimy, but it was cheap, great fun and really easy to get home from.
I'm certain that this version of Camden Town still exists (if nothing else I haven't moved that far away), but sadly the younger me is now the current me, having grown older if not necessarily wiser. A big part of getting older is that the mix of crap pubs, loud clubs and nigh-inevitable diarrhoea that Camden Town seems to retain indefinitely no longer appeals to me.
I'll leave that instead to the throng of thousands of sullen (I assume they're sullen, they're probably delightfully well-adjusted) teens who flock there on the weekend to fight their way through the crowds of Camden Market and (ugh) The Hawley Arms, hoping a little of the grimy glamour can rub off on them, even for a few hours.
My thoughts on the suitability of Pete Doherty and Amy Winehouse as role models notwithstanding, I recently decided to try to rediscover Camden Town from the other side of thirty, and see what could be salvaged from the ashes of my misremembered youth. It turns out, there was plenty, and I was just too dumb at the time to notice (and of course, some of this stuff didn't exist when I was younger).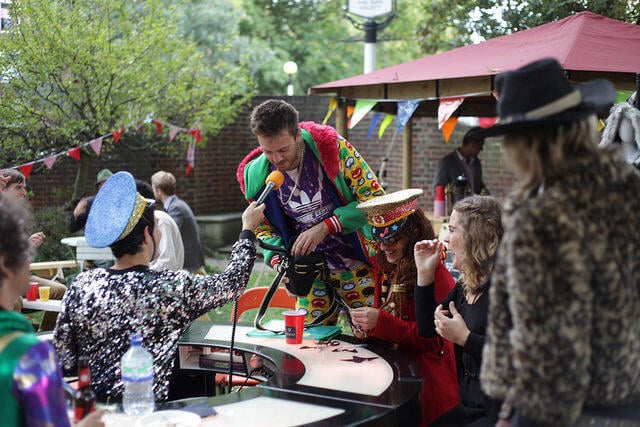 Top 4 Places to Visit in Camden Town
Sunday Papers Live (Quarterly – see website for details)
As a quarterly event, the inclusion of Secret Forum's Sunday Papers Live on this list (and the very first item, no less!) could be seen as cheating. But it's not, because I make the rules, so shush.
The self-stated aim of Sunday Papers Live is to create the ultimate Sunday, through a mix of guest speakers, live music, great food (Sunday roasts, obv.), great drinks, walking tours, live comedy and much more (massages anyone?), themed around covering every section of a traditional Sunday paper (news, politics, sport, entertainment etc). Essentially, Cecil Sharp House is turned into a giant living room for the day, and what could be better than that? Very little.
Last time I attended, I had one of the best Bloody Marys of my life whilst listening to Jon Snow (the news one, not the Game of Thrones 'know nothing' one) give a talk on world events a mere fifteen feet from where I was sat. This isn't what you'd traditionally expect from Camden Town. It's much better.
Tickets start from £30, the next event will be held on November 30th. Take cash/cards though, as drinks and food aren't included in the ticket price.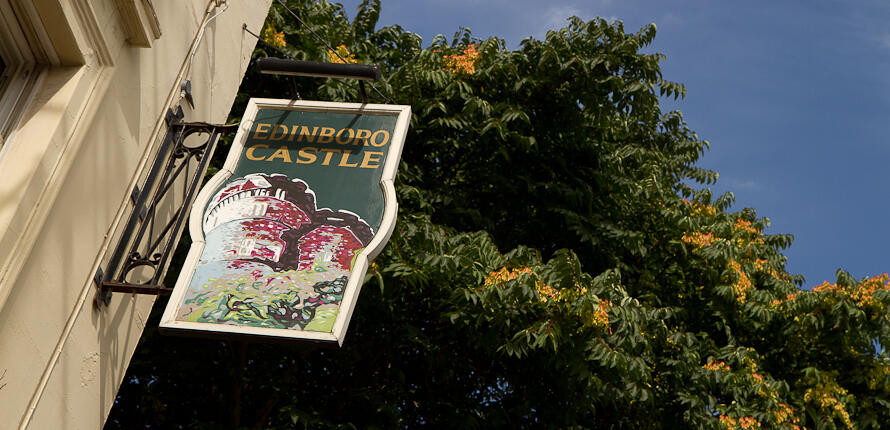 Edinboro Castle
57 Mornington Terrace, London NW1 7RU, edinborocastlepub.co.uk
I was half-tempted to include the Dublin Castle in this list. And great fun that the legendary music venue undoubtedly is and even given the sweaty thrills available within, my thirty-something self now prefers the more relaxed confines of the Edinboro Castle instead.
And I say confines quite wrongly. Only a few minutes walk from the maddeningly busy Camden High Street, tucked away closer to leafy Regent's Park, the Edinboro Castle is probably most remarkable for it's huge beer garden. 300-odd will fit in there on a sunny day (I realise that these are few and far between in October) and with good reason. The food is good, the beer is good, and the atmosphere is good.
I've written 'good' four times in the past two sentences (ok, yes, that makes five), because it's a good pub. Got that?
Good.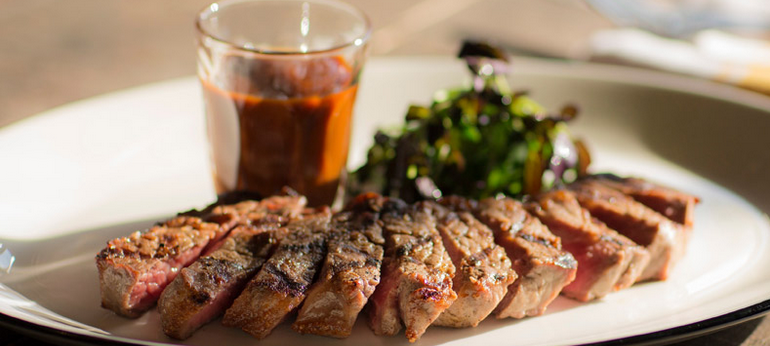 The Q-Grill
29-33 Chalk Farm Road, London NW1 8AJ, q-grill.co.uk
So this place definitely didn't exist in the Camden Town of my youth. Which is probably a good thing, as I'd no doubt end up even fatter than I am today. But exist it does, and I'm here to recommend it wholeheartedly.
Meat & fish smoked in-house and then grilled over a charcoal pit? I'm in. Served up with beers from the Camden Town Brewery (Camden Town Hells Lager etc) on draught? Yes please. Palate-cleansing cocktails? Absolutely. Frankly, they'd have had my custom at 'grilled meat' but it's the quality of the stuff that makes me recommend it to others.
Oh, and if you live in the area. They also deliver.
I need to move closer to Camden Town.
The Lost Treasures of The Black Heart
2-3 Greenland Place, London NW1 0AP, losttreasurespodcast.com
Our Black Heart describes itself as 'a music pub with an edge', priding itself on great beer and live music. I can happily say that the beer is great (you should look at the drink menu for inspiration, frankly it puts any number of Belgian bars to shame with the sheer variety available) but I'm not really in a position to comment on the music.
Not only because music is very much a matter of personal preference, but frankly it's because I haven't seen a music event there yet. What I have seen is Lost Treasures of The Black Heart, and it's great.
A monthly show, curated by Josie Long (with regular act Nathaniel Metcalfe), TLTOTBH takes acts from the world of comedy, writing and music, and invites them to present short sets on unsung heroes (this sentence is taken almost verbatim from the website, but I really can't imagine a better way to define it so succinctly). Always interesting, often incredibly funny, TLTOTBH is one of the best ways to spend an evening in Camden.
If you're keen, but undecided, the podcasts of previous shows are available for free download (iTunes, blah blah blah) to help you make your mind up. But do go if you can.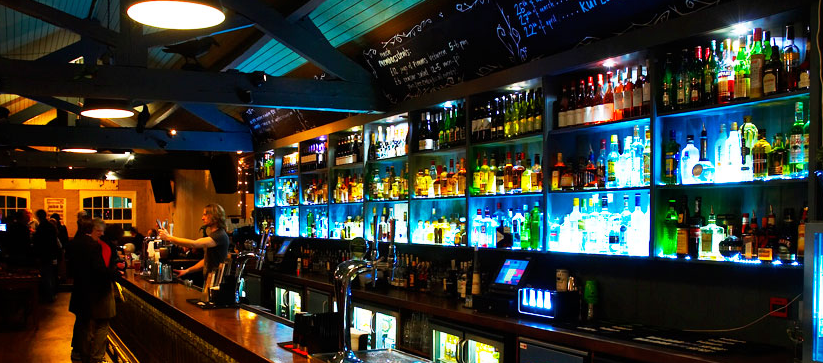 More Things To Do in Camden Town
So those are the 'Big 4' as far as I'm concerned. But it's only the Big 4 because I'm very quickly reaching my word limit rather than anything else. So I've compiled a brief list of other recommendations in the area below:
The Lockside Lounge – Probably the best bar (note that I didn't say pub) in Camden, perched overlooking the lock and the west yard food market, great cocktails. The outside area also faces directly on to the Holiday Inn opposite, and you wouldn't believe what you can see through the windows on occasion.
Camden Brewdog – I realise opinion is split on Brewdog pubs and chain pubs in general, but I believe this is one of the best pubs in Camden, mainly due to the friendliness of the staff. I organised a small event there a couple of months back and they couldn't have been more helpful. Good beer too, if you're into that sort of thing.
London Zoo – It's London Zoo, do I really have to say much more? I do? Penguins. That should sell it.
So it seems there's still plenty going on in Camden Town to appeal, particularly if you pick your dates carefully. It's not all angry teens, cheap t-shirts and frightening looking leather goods. Although it can still be all those things if that's what you're after.