5832 Views
Czechs were not much into cheese when I was growing up. We always had cheese in the fridge, but it wasn't any good. Eidam and Hermelín were (and still are) the safe bets, but as the borders opened and my parents' generation and later my generation started to travel, we all began to appreciate the beauty of cheese. We no longer only say Řekněte sýr (Say cheese) before we take a photo; we also go on cheese hunts. It would seem that all of us (or at least in my friendship circle) want to bring the best cheese to eat with wine at a party. So where do we shop?
Ráj Sýrů
The name speaks for itself: Ráj sýrů translates as "paradise cheese" or "cheese heaven" and it really is as close as you can get to heaven on earth. You can spend up to an hour here, no joke. And the smell of the cheese only gets better with time. Be aware, the shop may seem small compared to the amount of cheese but it is not crowded. The manager is always on hand for a chat and is full of suggestions and wine-pairing recommendations. Don't be afraid to ask her if you can taste all sorts of cheese before choosing the one you want. She doesn't mind and is always happy to help. My personal recommendation is the goat's cheese with Provence herbs. You should also check out their yogurt: it is made of sheep's milk and is delicious.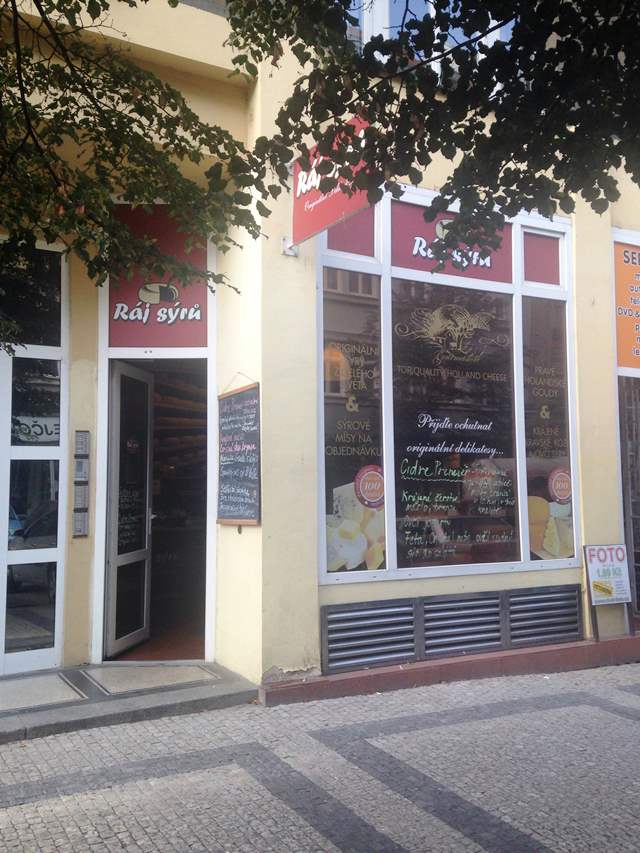 If you don't feel like making the trip to Prague 6, you can try their little stand at Palladium mall, OC Krakov in Prague 8, or go to Zbraslav in Prague 5.
Národní obrany 31, Prague 6
No phone
www.rajsyru.cz
Open: Mon – Fri 10 am – 6.30 pm, Sat 9 am – 12 pm
La Formaggeria Gran Moravia
This place is always adding goodies to sell. And not just cheese! You can get olives, sun-dried tomatoes, hams, fresh butter, pasta, wine, plus their latest addition: fresh breads. (If you want a quick bite for lunch I highly recommend you come here; their filled rolls are much better than supermarket baguettes!)
If you love cheese, this is the place to go. Their cheeses are inexpensive, and are available in exactly the quantity you need. The service is impeccable and the staff are always willing to let you taste a piece of cheese. They can also recommend what tastes good with what, or even which cheese is best for baking. Their yoghurts should not be missed either.
Václavské náměstí 56, Prague 1
222 233 508
No website
Open: Mon – Fri 9 am – 9.30 pm, Sat – Sun 10 am – 9.30 pm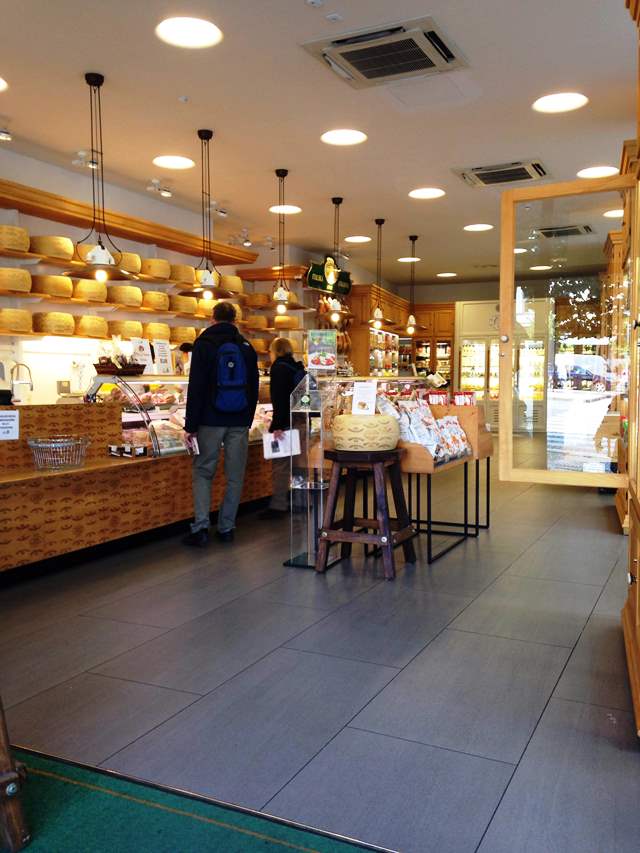 Sýrárna
This is a little cheese shop that may be easy to miss. It is located on Slavíkova, which is just next to Jiřího z Poděbrad. If you follow a map you won't miss it; if you follow your nose then you shouldn't miss it either! This cheese shop offers many kinds of cheeses from France, the Netherlands or even Greece. The prices are a bit higher but the cheeses are top quality. The flavor is often so full that you don't need more than a couple of bites at a time anyway. The service here is very helpful, and they are always ready to give you options to try, which can be unusual in the Czech Republic.
Slavíkova 3, Prague 3
774 949 316
No website
Open: Mon – Fri 10 am – 8 pm, Sat – Sun 10 am – 3 pm
 Now you, too, should be ready to bring the best cheese to a friend's party or take a little cheesy gem home from your trip to Prague…