3083 Views
It doesn't need to be cold outside for the sweet warmth of hearty meals to fill your heart with gastronomic joy. But while we're in the grip of winter it makes comfort food all the more appealing.
But where will you find the best comfort food in London? Naturally, with London's thousands of restaurants you'll have a whole array of comfort at your disposal, but here's some top contenders for the city's best.
The world's best comfort food?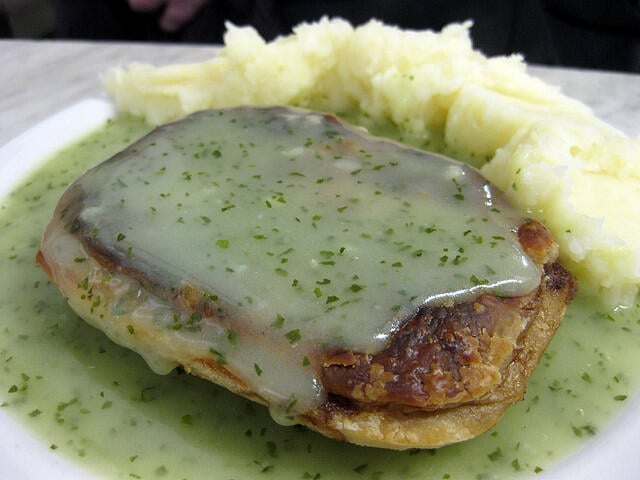 One of the most lauded comfort foods has got to be mashed potatoes and in London it is most traditionally served as pie and mash.
But for all the tradition, pie and mash is becoming trendy again. Britain's culture minister Ed Vaizey has claimed: "Pie and mash shops are intrinsically linked to London." Adding that one of the best-known pie and mash shops, Manze's, in Walthamstow, is "as relevant and popular now as when it was opened." Added to that footballer David Beckham is also a big fan.
So give the dish a try at any one of these comforting venues – Manze's, Arments or S & R Kelly & Sons in Bethnal Green.
A piece of cake
Hungary is renowned for its decadent coffee houses draped in velvet curtains and dark, cosy corners. But why travel all the way to Budapest for cake when you can head to Louis Hungarian Patisserie, in Hampstead?
Here cakes take on an unbridled decadence. With just a couple of mouthfuls of one of its many cream-filled sweet treats you'll be feeling ready to face the world again. Louis has been a popular Hampstead haunt since the 1970s and though you can't expect to find the sort of refinement in its interiors that Hungary's coffee houses are known for, really it's the cakes that pull people back to Louis'. So go with an open mind and a sweet tooth.
A pizza comfort in London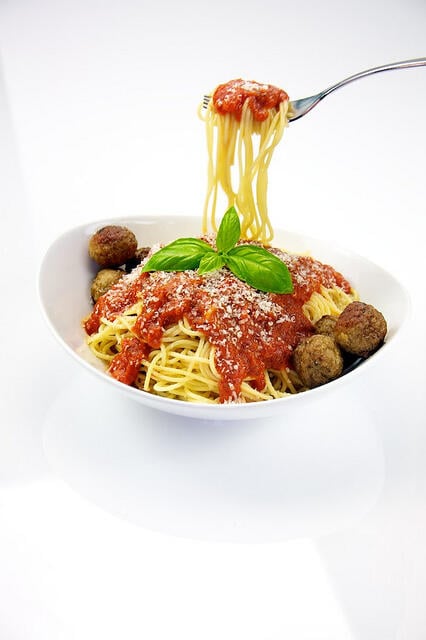 What's not to love about Mama's home-cooked meals? But as very few of us have an Italian mother to cook for us it's a good job La Porcetta exists in London.
This small family-run restaurant chain serves up hearty pizzas, calzones, pastas, risottos and desserts to chase away the winter blues. Instead La Porcetta replaces it with bright Mediterranean flavours and dishes made for comfort eaters.
You can even make like its summer with a fantastic choice of Italian aperitifs including Aperol spritz, prosecco and Campari.
Line up for comfort food
There's a reason why some eateries have queues around the block and though it would be tempting to forgo a long queue in exchange for somewhere more comfortable, MEATliquor is well worth the wait.
Once inside you can ease down to comfort street with MEATliquor's 'No suits', 'No ballet pumps' rules. Yes, this is a venue that wants everyone to be comfortable, whilst dining on some of the best burgers this side of Texas. The beef is juicy, the buns fresh and light, and a zingy secret sauce that makes it perfection in a bun. It's comfort food – London style (with a brief diversion to the Deep South).
And don't worry about going hungry in the queue to get in – MEATliquor has your back, serving up its famed deep-fried pickles to quell pre-dinner munchies.
Meat from the Deep South dominates at another London comfort food favourite, Pitt Cue too. But here it's the barbecued meats that take centre stage, such as the beef brisket. This sauce-laden dish is served with crunchy house pickles and a side including braised sprout tops, mashed potato and a variety of hearty salads.
Pitt Cue too is a first come-first served venue where queuing is to be expected. But don't let that put you off. For a small restaurant, it packs a tasty punch.
French comfort
Hawksmoor touts itself as the best steak restaurant in London, but that's not the reason why it has made this comfort food listing.
The chain's Spitalfields branch serves one of the most comforting sandwiches in town. The shortrib French dip is sandwich perfection and has made it to Time Out's list of the top 10 dishes in London. It's a braised shortrib with Ogleshield Jersey cow's milk cheese, layered in a slightly sweet finger roll and served with an order of marrow gravy – the delicious dip, just right for a dinner time retreat in the city.
Sweet treat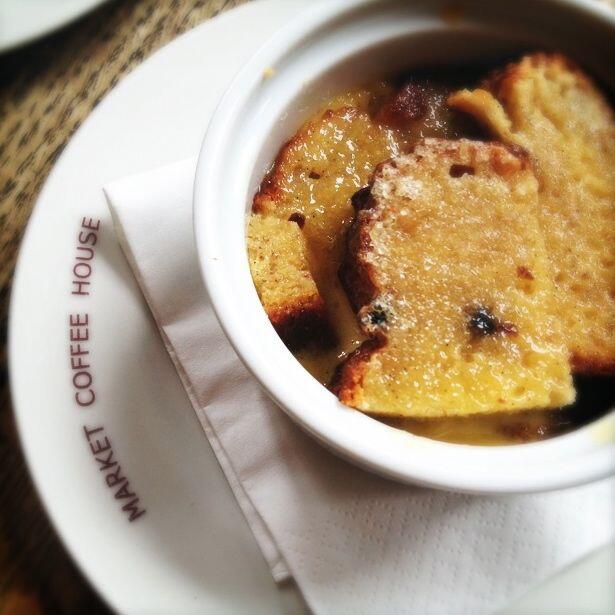 One of the most traditional London comfort foods has to be bread and butter pudding and custard. In fact anything and custard is likely to cheer your heart and your stomach. But bread and butter pudding is comfort in the kind of stodgy, hearty form you really appreciate on a cold winter's day. Nowhere is this better served than at The English Restaurant. The restaurant, which features in the Eating London East End Food Tour, mixes this dish – formerly made to use up stale bread – with banana and combines it with lashings of vanilla custard.
There's a wonderful array of comfort foods in London's restaurants – so much so, it could just be a food lover's onesie.
What's your favourite eatery for comfort food in London? Come see our favourite eateries on our Food Tour of London